Spring Awakening before winter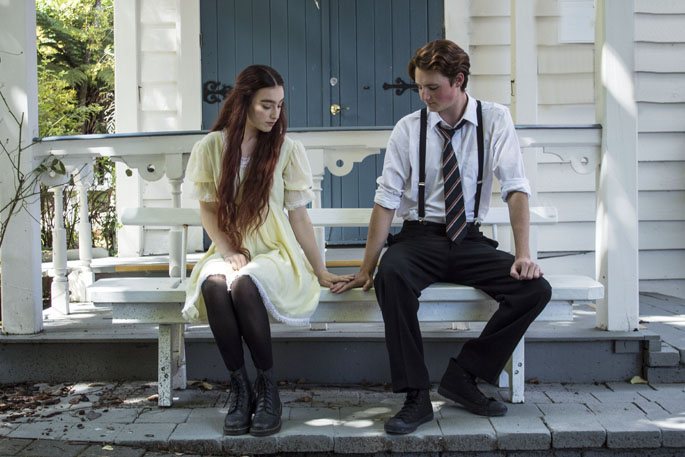 It's unlike any other musical. Yes, there are some beautiful ballads with some amazing harmonies.
"Which our cast nails" quips Kaitlin Spedding making her directorial debut with "Spring Awakening" at the Tauranga Musical Theatre's Westside Theatre at the top of 17th Avenue.
Then there are some upbeat numbers that apparently will get you totally amped. "It's a sound track that I listen to in the car on repeat and love to sing along to." But, and it's a big but, the story is very real.
The show's described as "an electric, vibrant celebration of youth and rebellion – fusing issues of morality and sexuality into a rock and roll musical that packs a powerful emotional punch." So, not your typical "jazz hands" musical where everyone lives happily ever after.
This "Spring Awakening" is not 90 minutes of equinoctial fluff.
Because more than 100 years ago when it was written, Germany wasn't ready for "Spring Awakening." The ground breaking and controversial play, before it became a musical, was banned. And that makes the Tauranga Music Theatre's offering even more titillating.
Although Spring Awakening is set in the 1890s, its songs are much, much more modern. This makes a statement about how problems suffered back then are still suffered now. Puberty is still something that many teenagers must struggle with before rising above.
The rock beat behind the song "The Bitch of Living", featuring Bailey Hocking as Moritz, underscores the built up frustration and intensity of a young man baffled by his own sexual awakening and the stringent expectations of society.
"God, I dreamed there was an angel, Who could hear me through the wall, As I cried out, like in Latin, "This is so not life at all! Help me out, out of this nightmare," Then I heard her silver call, She said: "Just give it time, kid, I come to one and all."
And Like Wendla Bergman's story, the female lead played by Paraskevi Spiropoulos. "Had a sweetheart on his knees, So faithful and adoring, And he touched me. And I let him love me. So let that be my story." Then she dies from a botched abortion.
So the darkest dreariest winter could be going down outside In Tauranga and you wouldn't give a damn, you wouldn't notice it or care about it.
Tauranga Music Theatre's take on Steven Sater and Duncan Sheik's brilliant rock score take the story of sexual awakening, youth revolt, and self-discovery into a new century right here in 17th Avenue from today Friday April 26 through until Saturday May 11.
More on SunLive...