Washed up animal sparks interest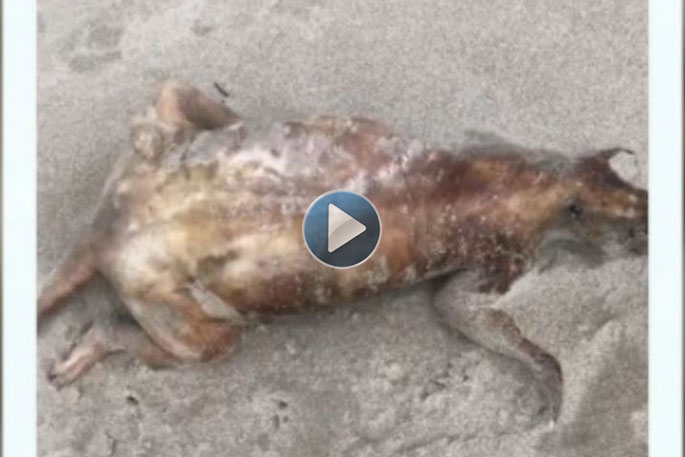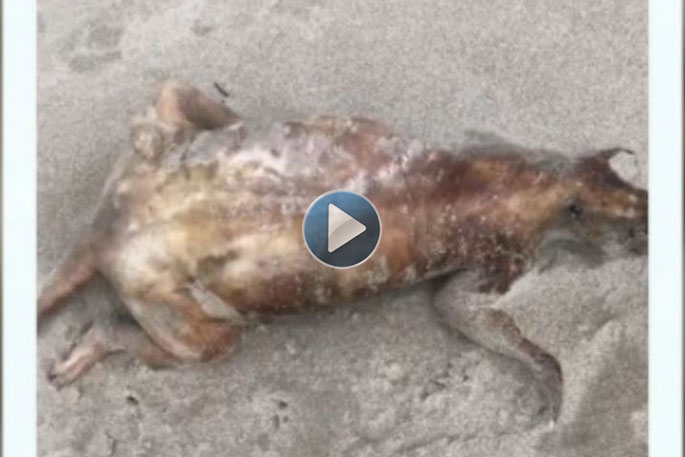 Click the image above to watch the video
An animal washed up on a Tauranga beach is sparking some interest.
A video supplied to SunLive shows what looks like a skinned animal on sand.
The person who sent us the video says they found it this morning down by Clyde Street in Mount Maunganui.
SunLive contacted DOC to see if they could identify the animal.
"It looks like a possum but with no sense of scale, it is difficult to say definitively," says a DOC spokesperson.
"Judging by the lack of fur, it is likely the carcass of a trapped possum that has been plucked for its fur and dumped and washed downstream from in the hills.
"This is normal practice for fur trapping. It is not likely to be as a result of any DOC activities."
More on SunLive...