Road reopens after vehicle recovered at Maungatapu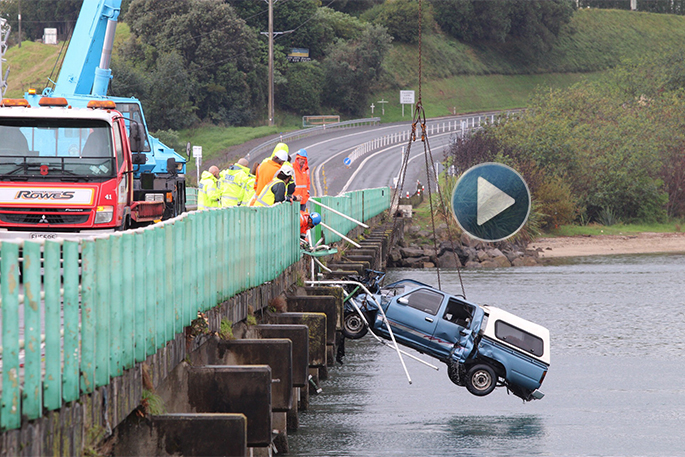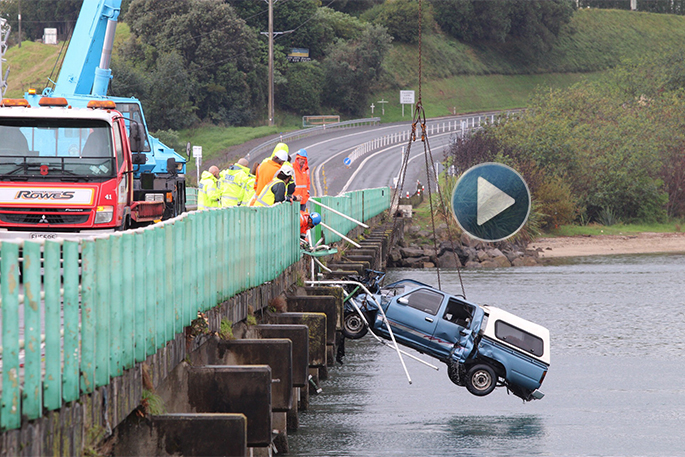 Click the image above to watch the video
The Police National Dive Squad has recovered the vehicle, a blue Toyota Hilux ute, believed to have left the Maungatapu Bridge, State Highway 29A near Tauranga, yesterday evening, Saturday April 27.
The driver's body was also located inside the vehicle and was recovered prior to the vehicle being lifted from the water.
The road between the Maungatapu and the Baypark roundabouts remained closed from Saturday evening until reopening about 2.25pm on Sunday.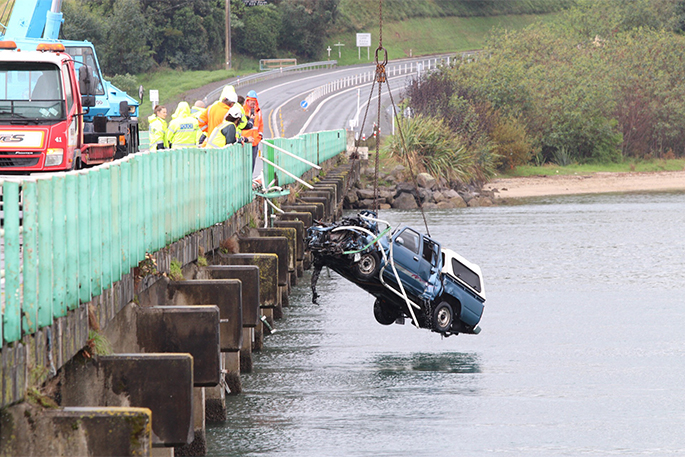 At around 8pm on Saturday April 27, Police were alerted that railing along a section of the bridge was missing.
An investigation ensued and traffic diversions put in place. Motorists were advised to avoid the area. Public attending the nearby event at Baypark Speedway were also notified of the road closure.
Around 11.30pm on Saturday, Inflatable Rescue Boats (IRBs) entered the water below the bridge to continue a search for what was believed to be a vehicle going off the bridge into the water.
Police reviewed CCTV footage on Saturday night and were able to confirm that a vehicle had collided with the bridge. However the footage didn't show what happened following the collision, therefore Police are unable to confirm on Saturday if the vehicle had left the scene after colliding with the railing.
The road and bridge remained closed overnight, and the Serious Crash Unit continued investigating the scene on Sunday morning. The Police Dive Squad also arrived at the bridge and were involved in recovering the vehicle and body of the driver.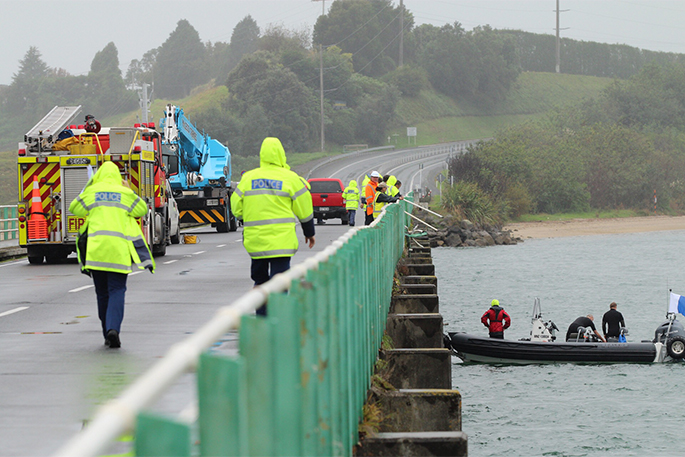 Police would still like to hear from anyone who has information about this collision and we urge them to contact Tauranga Police on (07) 577 4300.
More on SunLive...