Koningsdag – the Kings' Birthday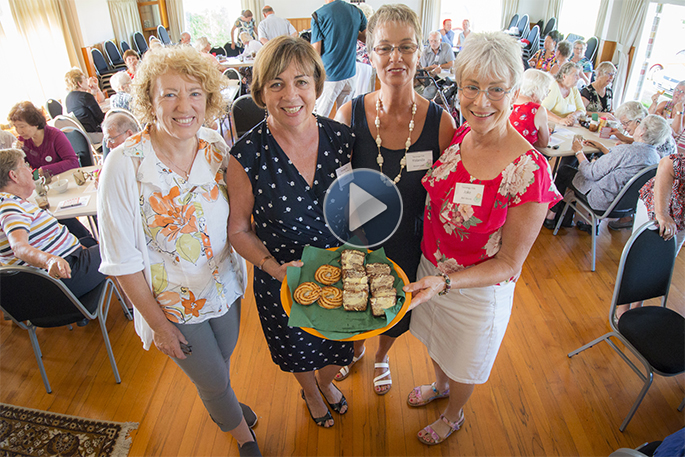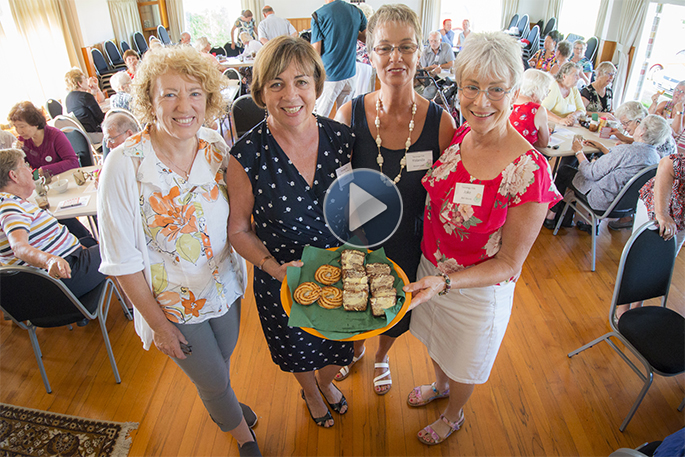 Click the image above to watch the video
Warmly welcomed in to the monthly gathering of the Tauranga Dutch friendship group, I find myself surrounded by laughter and conversational buzz. This cosy, warm, comfortable and welcoming vibe is called gezelligheid.
Nearly 60 people are seated at tables, a display of Dutch books is in one corner, and Henk van Zoelen wanders around playing his accordion, adding to the lively atmosphere. His wife Elly is serving delicious morsels.
The Dutch Friendly Support Network meets on the first Monday of each month at the Vintage Car Club Rooms in Cliff Rd at 10am for coffee. But it's so much more than this.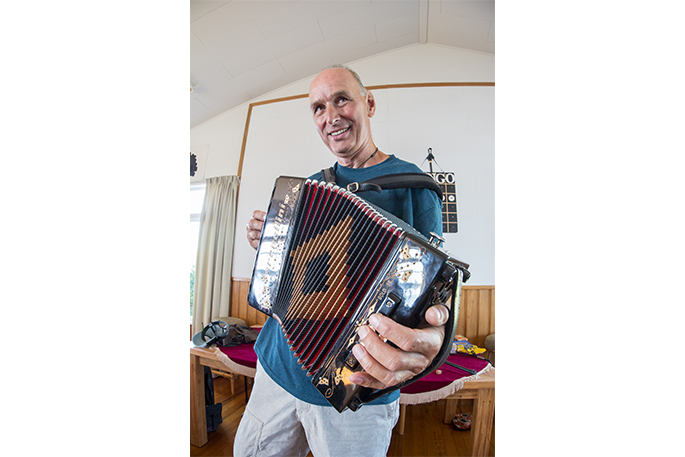 A support network of mostly younger members regularly visit the older ones, ensuring companionship and providing help, particularly for Dutch immigrants.
Dorothy van den Hoven who had invited me along, takes me around the room before Patrick and Esther Stegeman start Bingo, to say hello and chat with various people. I've discovered that behind every person is a story. This day is no different.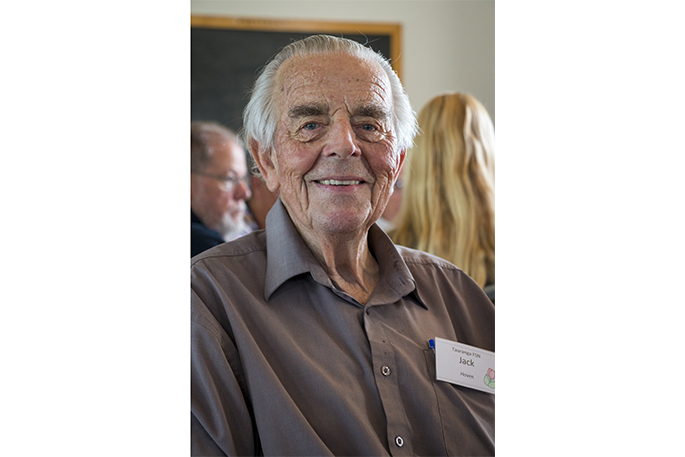 Jack Hoven
Jack Hoven arrived in Tauranga in 1954, raised a family here, and for many years has helped organise multicultural events with other volunteers. He's also well-known for his love of vintage cars, especially his Rosie Studebaker.
It's probably through Jack's connections that the group meets at the Vintage Car Club Rooms. Another thought comes to mind – Abel Tasman, a Dutchman, was the first European to discover the 'land of the long white cloud', although he didn't stay. It's a stunning and proud link for the Dutch to this country.
I was struck by how many of the group had emigrated to NZ during the 1950s.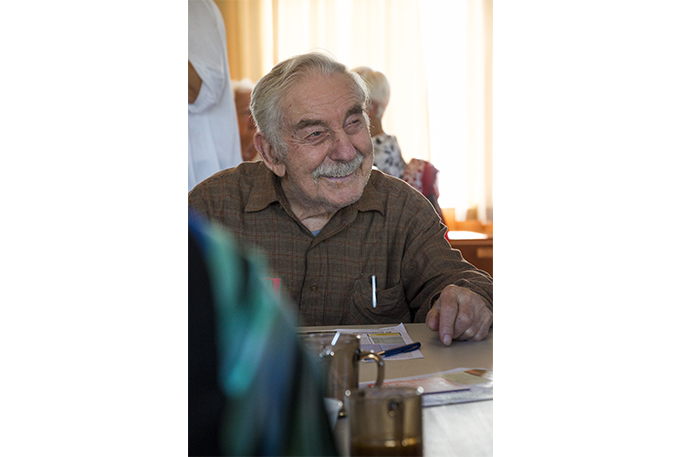 James van Ameringen
On talking with James van Ameringen, I started to understand why.
Aged 97, and fluent in four languages, James arrived with wife Alice in 1952, retiring to Tauranga 28 years ago.
"After the war we had to leave the Netherlands because the situation there was very bleak," says James. "The government gave us three choices. Australia, Canada or New Zealand."
Because he'd studied tropical agriculture in Deventer, it made sense to move to NZ, as it was the most subtropical of the three.
In 1940, 18 years old and Jewish, he'd hidden in many places to keep safe from the Germans.
"Sometimes I hid in cupboards. I was on a farm for a year, but I had to leave because the family would have been killed for hiding a Jew."
He lost family members to concentration camps, never seeing them again, and in 1943 managed to be smuggled over the border to Belgium then to France, ending up in England. After marrying Alice, they emigrated to NZ, first staying on a farm and eventually he settled into research work at the Rukuhia Soil Research Station.
On arriving in Tauranga, they discovered the friendship group.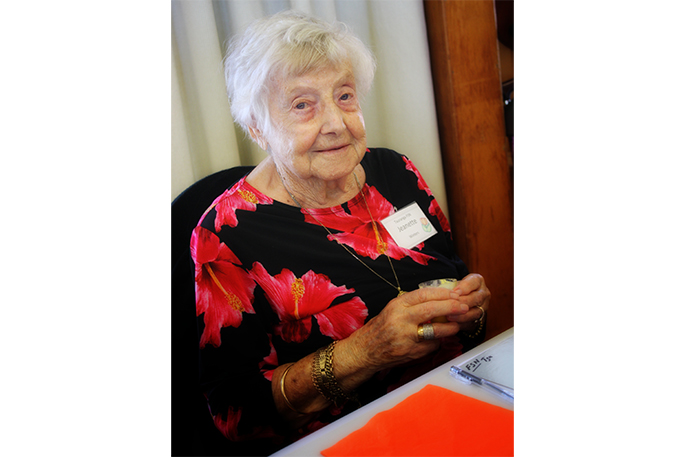 Jeannette Winters
Later, Yolanda Benjaminsen introduces me to Jeannette Winters in her unit at Melrose Home. Aged 96, she and her husband arrived here in 1951.
"I was 17 when war started. In the beginning it was all right. My father had a beautiful garden and grew vegetables. Then the Germans came."
Her parents went into the underground network, Jeannette stayed at one place and her sister somewhere else.
"Our home was bombed many times. We'd see lights going past overhead at night to London, it was some kind of bomb."
She recalls the men of the township being shot, and others taken away and never returning. She still wonders if they were taken to a local church which was then burned down.
"The war went on for five years. Not much food. Lots of people in the cities died. Houses came down because in winter it was very cold and they needed wood for the fires. Lots of people left the cities for farms riding on bikes without tyres."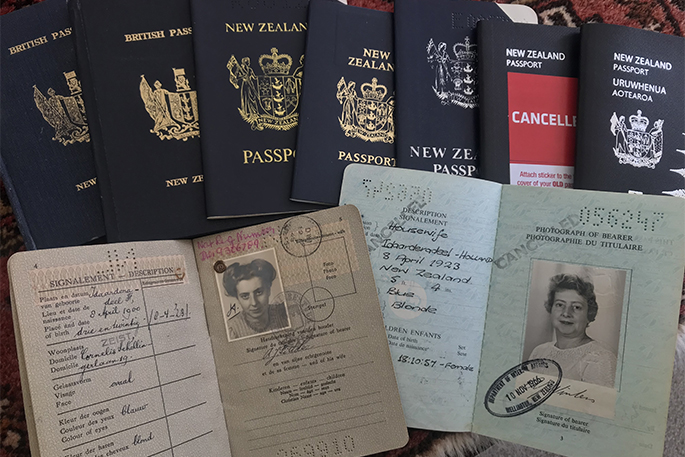 Jeannette's passports
She met her Polish husband in London after the war.
"He went through hell too. He was 18 when the war started in 1939 in Poland. He went to Russia, and they took him to a concentration camp in Siberia. He fought in Persia, Egypt and Italy."
He died 21 years ago.
"A lady in Raglan used to send him letters and parcels during war time through the Red Cross. So when we came to New Zealand we went to see her and her husband."
She joined the friendship club about 20 years ago, first as a volunteer. She has a daughter who lives in Australia, but no family here. When her husband died, she nearly returned to the Netherlands, where her sister and an old friend still live.
"My heart is in the Netherlands. I've been Dutch and I've been English and now I'm a New Zealander but I'm still Dutch."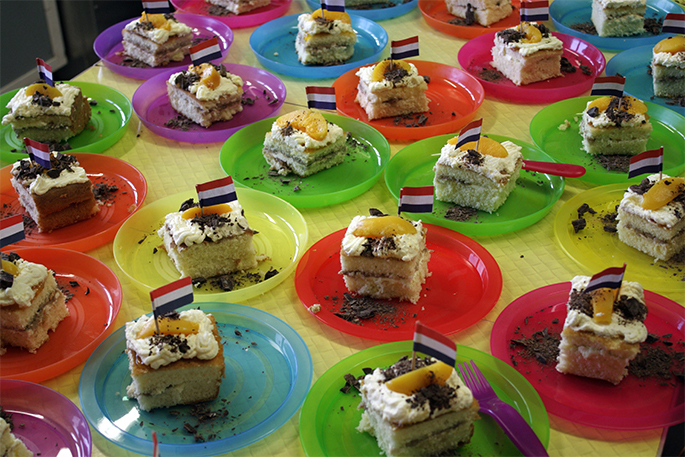 At the Friendly Support Network's May 6 coffee morning, everyone is planning to wear orange, to celebrate Koningsdag or King's Day. A national holiday in the Kingdom of the Netherlands, it is celebrated there on April 27, marking the birth of King Willem-Alexander. The group would like to invite anyone living in the Tauranga area who is Dutch to come and join them for their celebration.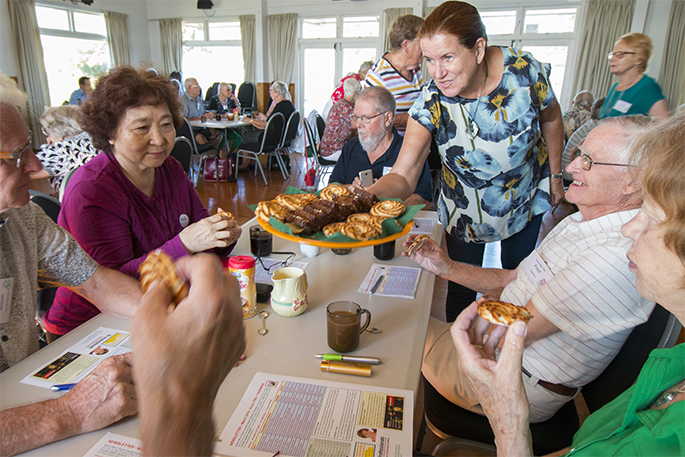 More on SunLive...