The road that wasn't there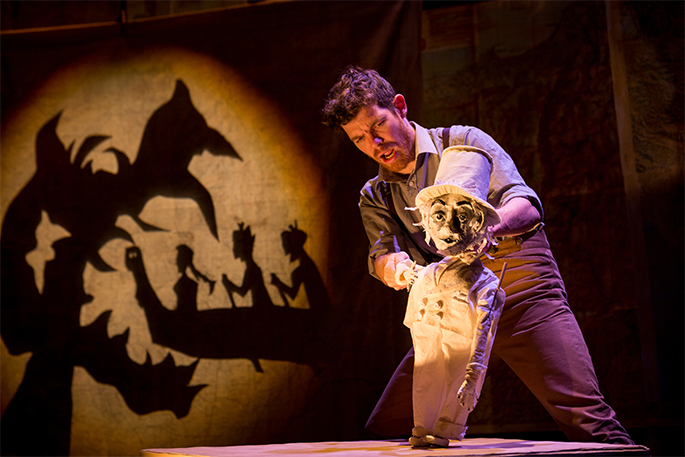 In New Zealand there are some 56,000 kilometres of paper roads – streets and towns that exist only on surveyors' maps. Or do they?
Ralph McCubbin Howell has written a deliciously dark fairy-tale called 'The Road That Wasn't There', and will be bringing it alive on May 4 at Baycourt's X-Space through puppetry, shadow play and music.
This of course appeals to my sense of imagination and a love of using light to tell a story.
"It's set in St Bathans, a town in central Otago which has a population of nine people," says Ralph. "It was a gold mining boom town back in the 1860's and 70's and is now a much smaller place than it was but now has these old buildings.
"They built the settlement on the side of a hill and then dug away the hill searching for gold. When the mine closed it filled up with water, so the town is now precariously balanced on the edge of a lake. Because it exposed a lot of minerals during the mining process, the lake has an unusual blue colour.
"It's got a great pub, apparently the most haunted pub in NZ."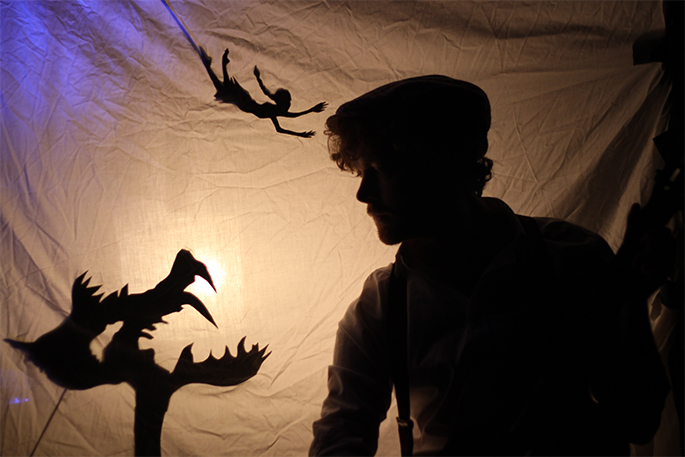 Directed by his partner Hannah Smith, and performed by Ralph, Paul Waggott and Elle Wootton, the theatre troupe, known as Trick of the Light Theatre will be in the middle of a 13-centre national tour. Ralph and Hannah have already played the curious tale to full houses in its premiere season at the Edinburgh Festival Fringe.
"This is the original production of it," says Ralph. "It's changed and evolved a lot over time but we first made it back in 2012 when we were living in the UK and wanted to take something to the Edinburgh Fringe.
"The first time we made it was very much on the smell of an oily rag. We made the puppets out of cardboard, recycled plastic bottles and things that we had to hand as we had no money.
"We took it up to the Edinburgh Fringe and did a month of shows up there. Since then it's changed a lot and we've toured it around NZ and done various reworking.
"The story and staging developed at the same time, both informing each other.
"It's a play about paper roads and the staging is around paper craft, shadow puppetry and puppets made of papier-mâché. So the two work in together."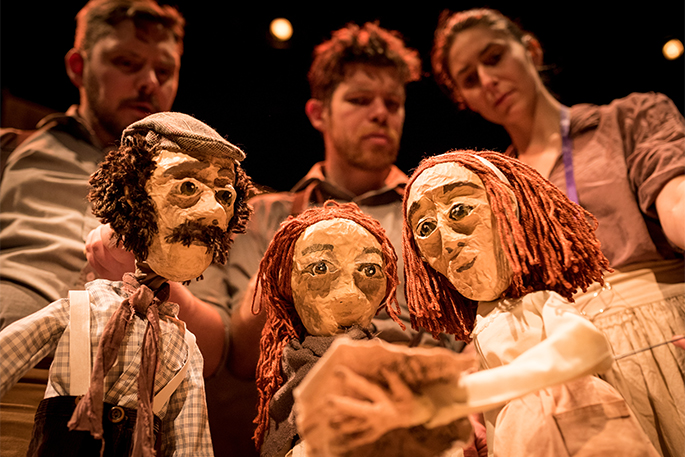 Trick of the Light Theatre is an award-winning New Zealand theatre company founded by Hannah and Ralph. The company has travelled the world and collected numerous awards for their productions which celebrate creativity and deliver playful, thought-provoking and resonant theatre along the way.
The Road That Wasn't There's accolades include Chapman Tripp Theatre Awards (Outstanding New Playwright, Outstanding New NZ Play, Most Promising Director, and Production of the Year), Auckland Arts Festival Award (Auckland Fringe), Children's Event Award (Fringe World, Perth 2016), and Best Children's Event (Adelaide Fringe 2016).
The company toured their highly successful show The Bookbinder NZ wide in 2014-2015 and are delighted to be back on the road in Aotearoa.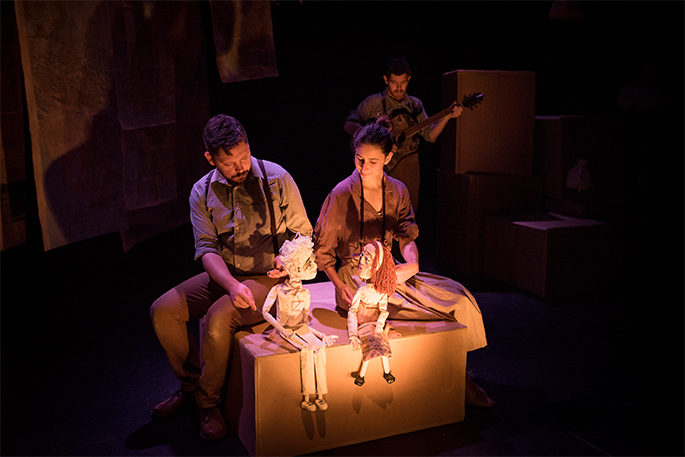 "It's not just puppets throughout the whole production," says Ralph. "It's sort of Russian dolls in that it has stories within stories. The framing narrative is told through live action and one of the stories is told through rod puppets. Some other bits of the story telling is through shadow puppetry."
This shadow play reminds me of childhood Saturday nights during winter, when my sisters and I would entertain each other with reflecting our hand motions onto a far wall of the lounge. Wolves, monsters, frogs and birds. Pure imagination.
"There's something really strange that happens when you watch a puppet show," says Ralph. "In this one we're not hiding as performers and not dressed in black or hidden out of the light which means we're in plain sight.
"When you're in the audience you see that what's happening on the actors' faces is happening on the puppets faces. But actually the puppets have fixed expressions, their faces don't change."
The backdrop fabric that is used for the shadow puppetry has a map of St Bathans printed on it, vastly magnified. The silhouettes move with the jaws of the monster opening and closing, and a girl moving across its landscape.
"On one level this is a fairy tale and on another level it's a human drama about a guy coming home to pack his mum out of her house and possibly send her off to a retirement home. So it's operating on a few different levels.
"It's about possible worlds and possible journeys you can take."
This story about a girl who followed a map off the edge of the world and finds herself in a paper world is delightfully appealing. Ralph says it seems like a land of possibility but she soon discovers that things that happen in the fictional world can have frighteningly real consequences.
Don't miss this award-winning production drawn from the twitchy edges of children's literature but suited for captivating adults as well as older children.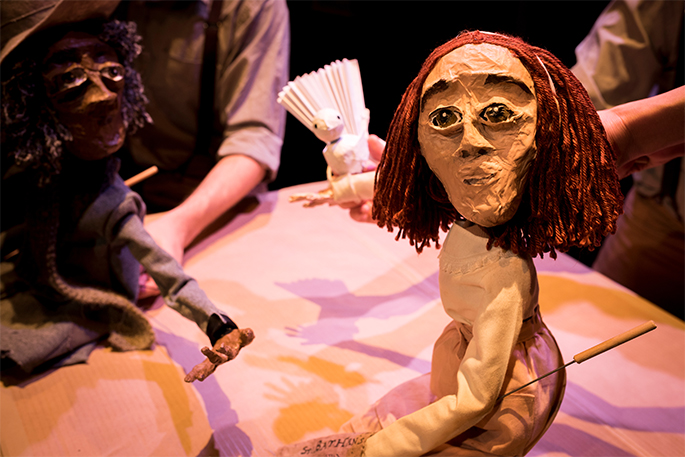 More on SunLive...