Hanger, the voice of the community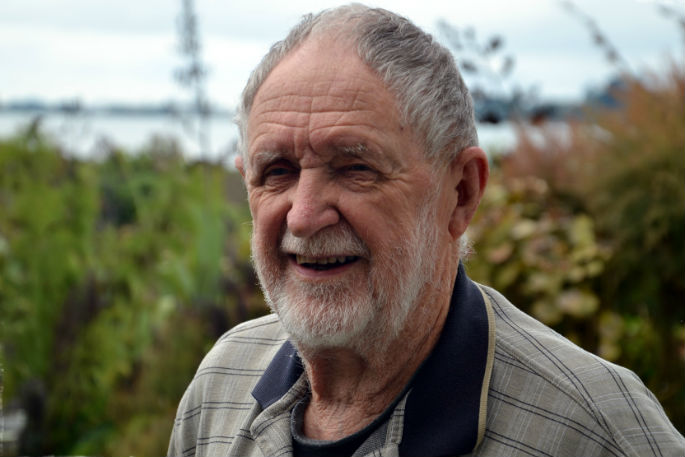 A former Weekend Sun columnist, David Hanger, passed away on April 14, aged 88.
Tauranga City Councillor and friend of David, Murray Guy, had a great relationship with the former writer.
Murray got to know David in their earlier years, when David would write columns about council issues for The Weekend Sun newspaper.
Unlike most writers, Murray says David was special as his reporting was independent from external sources.
"In David's case, he just said what he felt, so even if I may not be comfortable on what he wrote, which happened on one or more occasion, I always appreciated it because sometimes you need feedback.
"If I knew David was reporting on an item or an article, or on a comment I had made, he was reporting on it as many in the community perceived it to be also.
"That was the valuable component for David, he was independent in The Weekend Sun."
Murray says his personal relationship with David was excellent.
"I guess I'm a little bit unique and while I might have clearly diverse opinions to somebody, and that might be David from time to time, or another councillor, for the most part I don't allow that to interfere with my personal relationship or opinion of him outside that political or personal view.
"Despite the fact David was quite abrupt at times, and straight shooting, that is a value that I personally appreciate, because I didn't have to second guess him."
Murray says over the years, after David retired, he continued to pay visits to him at his home, looking over the Waikareao Estuary.
"I visited David a couple of times, just to see how he was getting on, and we enjoyed a number of conversations.
"I never perceived him to be a fan politically, he was just neutral. Not long after my last visit, he sent me an email saying with much regret, I think I'm going to have to vote for you this time."
For Murray, he says David was a mirror of the community, as he looked at the bigger picture on an issue and didn't get stuck worrying about little groups who were strongly opinionated on their wants and needs.
"To me, I felt David ticked many of my boxes in term of that independent feedback, which is hard to get, and it's about finding out what people aren't telling you and knowing what questions to ask.
"With David you didn't have to read between the lines.
"He didn't write from a nasty background, although some would've perceived that was the case, but in reality, he would've been telling it as he saw it."
More on SunLive...