Jude and Keegan enlivening Tauranga entertainment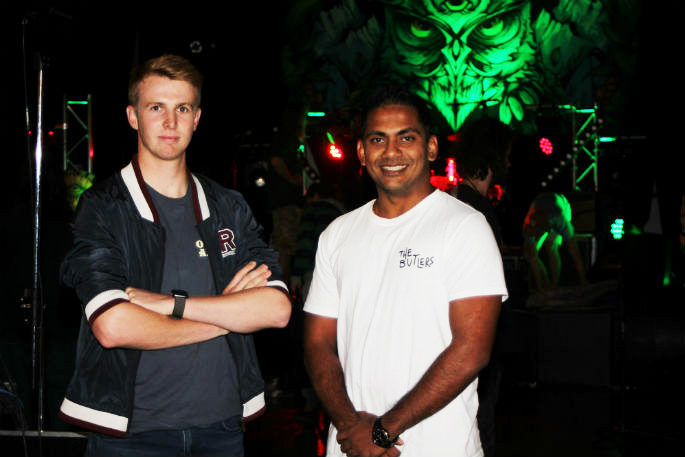 I caught up with Jude de Silva and Keegan Millar at Totara St, where Keegan had just helped pack in for a gig later that evening.
Across town they are running three separate events that night, one on the Strand and two at the Mount.
"How do you manage to be in three places at once?" I asked.
"Keegan is at Totara St, I'll be at Rosie O'Grady's taking care of that event, and Jesse will be at La Mexica running that event from 10pm to 3am," says Jude. "After 1am, Keegan and I will pack up and head to La Mexica until 4.30am."
They run through the technical side of the night ahead, clearly relaxed and enjoying the vibe. In three short months, they've met, merged their companies, and taken on about 12 other staff as casual workers.
They are already significantly changing the evening entertainment scene across Tauranga city, providing bespoke niche events that give people going out for the evening a range of different experiences.
"Tonight at La Mexica there will be a huge Latino crowd and they love to dance," says Jude. "Rosie O'Grady's has a different niche. So people can select an entertainment experience, or they can go to different venues on the same night."
The duo first met in early January. Keegan had been asked to be the sound engineer for a band at very short notice. Jude had a DJ booked in afterwards. A week later, when hunting for a missing cable, Jude phoned Keegan asking for help with another gig. Again the short notice. Keegan couldn't resist helping, as he has a huge passion for supporting musicians with quality sound.
"He rang me and said 'I've got a big problem'," says Keegan. "'I've got three different kinds of speakers, and amplifier and not enough cables'."
"He made my day," says Jude. "He made a brand new cable for me. Since then he's been cleaning me up."
The two discovered they have exactly the same business logos, designed in the same month, but with different colours. Their company Life Entertainment NZ – LENZ -is a perfect blend of their skillsets and goals.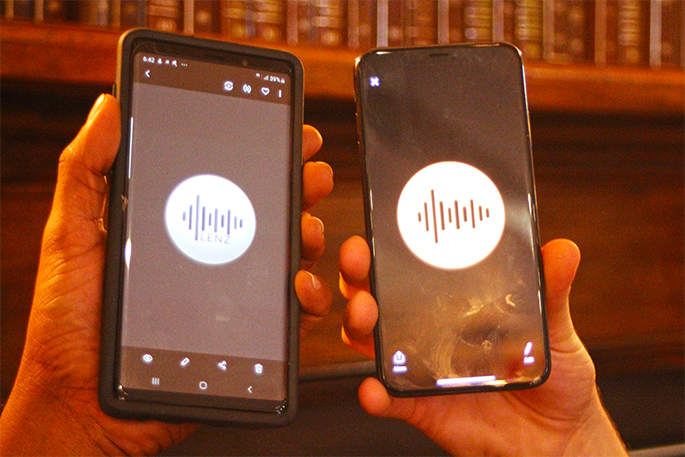 "Keegan is more technical and I'm more marketing, branding, promoting and creating events," says Jude. "We're a bickering old couple."
"We work well together," says Keegan. "Jude comes up with an idea, and I make it happen."
Making it happen includes good security and safety for their patrons, while providing a fun well-managed night out experience.
"Tauranga is getting a lot better," says Keegan, "but Jude and I noticed that we don't have a proper night club in Tauranga. Watch this space!"
To watch 'this space' and follow Jude and Keegan as they liven up the entertainment scene across Tauranga, follow them on Facebook
More on SunLive...