Villainy rocking at Totara Street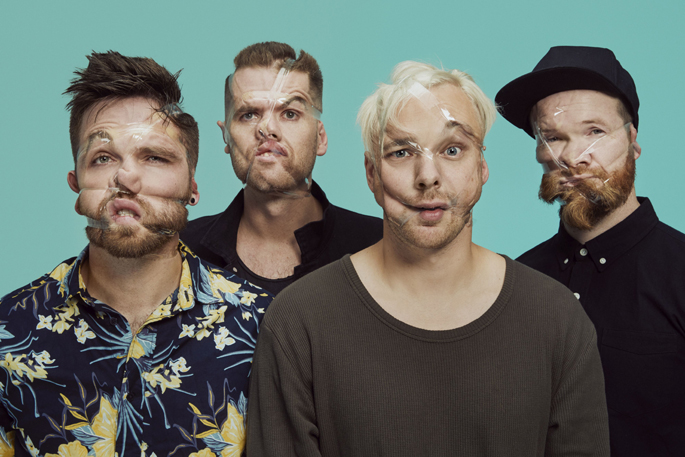 Villainy lead singer Neill Fraser will be welcomed home when the New Zealand rock band play in Mount Maunganui on July 26 as part of their New Zealand tour.
The band is touring to six venues around the country following the release of their new album 'Raised in the Dark', which Neill says took a lot of time to produce.
"Raised in the Dark comes out on the 12th of July, and it's our third record, and we've been working on it for a hell of a long time.
"I think we started recording like way back in late 2016, early 2017 so it's taken a really long time, we ended up writing about 120 songs for it, we didn't stop creating so we'd sit there and decide, but it's done, it's mixed and mastered.
"Right now we're waiting for the vinyl pressing to come back from Europe which is super exciting and it's real; it's tangible, which is awesome."
Neill says Villainy are travelling around the country for six shows, including Christchurch, Dunedin, Palmerston North, Wellington, Mount Maunganui and Auckland.
"We touch down in Tauranga on July 26, and the last time we played at the Mount was with Shihad and Kora last October which was a rad show.
"It will be awesome to get back there, Tauranga is my home town, it's where my parents live and it's where I grew up, so it will be awesome to hang out in the old stomping ground."
Neill says it's always nice to come back to play in Tauranga as it is familiar territory.
"Tauranga has a really cool vibe, there is always heaps going on.
"I haven't lived there for 15 years now and it's constantly changing, it's a really great city. It always feels like home."
This year is Villainy's first headline tour in three years, after touring with bands Shihad, Incubus and playing at Homegrown for a few years, which Neill says the band is excited for.
"With all of those shows, you are held to how much time you have, and we are all looking forward to being able to present a Villainy show we can put together ourselves.
"We can play for two hours if we want and have crazy production if we want, and to present the band in the best possible way."
Neill says he most looking forward to playing their new music, which should be released for around three weeks prior to the Mount Maunganui show.
"People would have had a bit of time to digest it and get into it, which will be wicked.
"It's really humbling that people want to come out and see us play, and I think a big part of our show is giving back to the audience and having them really involved, whether that's singing along or us getting out into the audience, that's really important to us.
"It's pretty amazing to see music we've written in isolation become something real for people, and people make their own versions of what the song means to them, which is really cool, and to create a connection with them, on a personal level."
Neill says the Totara Street venue in Mount Maunganui is very intimate, which he and the band are looking forward to playing at.
"We have an opportunity there to play more of a punk rock style show where people can feel really connected to the band, they're not between the barrier; people can come along and experience us and be part of it with us."
Earlybird tickets for the Villainy tour are on sale now from http://villainymusic.com/
More on SunLive...