What's on - fishing, speedway, punk and powerboats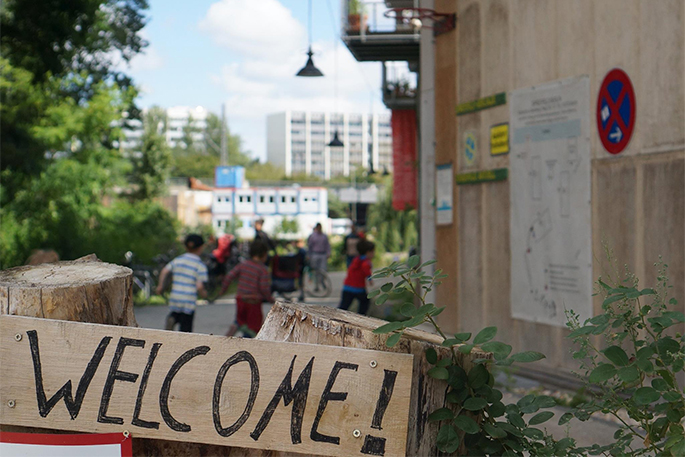 Kia ora and welcome to Saturday!
The weather forecast is for cloudy periods, with a northwest developing in the afternoon. It's a one-clothing layer day with an expected high of 22 degrees, and an overnight low of 14 degrees.
On Sunday April 29, we're expecting rain developing in the morning but clearing by evening. Monday is looking to be fine at first with showers developing in the afternoon and clearing again by evening.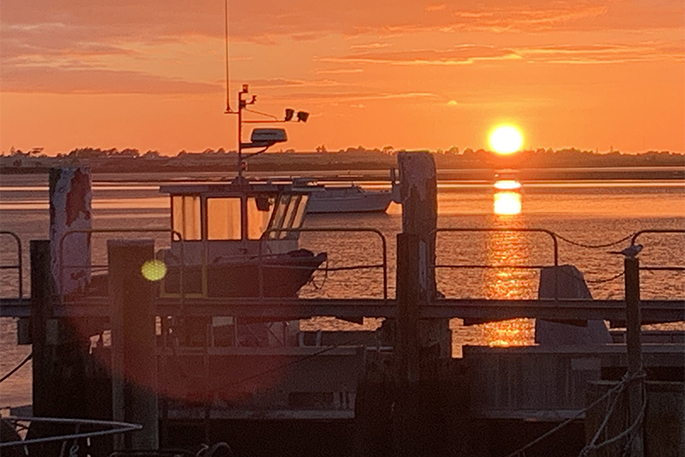 This morning's sunrise from Tauranga Waterfront. Photo: Rosalie Liddle Crawford
We are well and truly into autumn now, and the cooler days are starting to settle in. Autumn is a great time to get planting, pruning and fertilising, hedging and repairing existing or sowing new lawns.
Get out and enjoy all that the day ahead has to offer.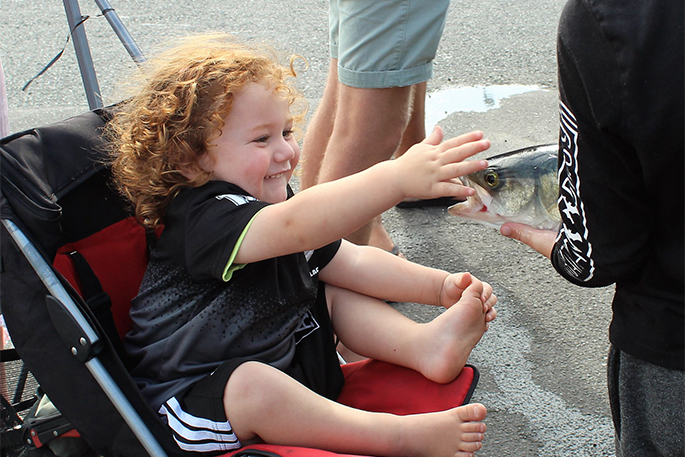 Okuma Take a Kid Fishing Tournament is running today from 7.30am – 4.30pm. Hosted by the Tauranga Sport Fishing Club, the 2019 OKUMA New Zealand Take A Kids Fishing Tournment is an informal fun competition where parents and grandparents get to take their kids out on the water for some fun at sea. Last year there were big boats, small boats and no boats (as in off the rocks) The short format competition provides just enough time to give all the kids experience fishing out of Tauranga. From schooling kahawai in the harbour, to solid 3-4kg trevally and loads of snapper, even the fishing close to home can be outstanding with most teams heading home with a good feed of fish! All welcome. Check out more information here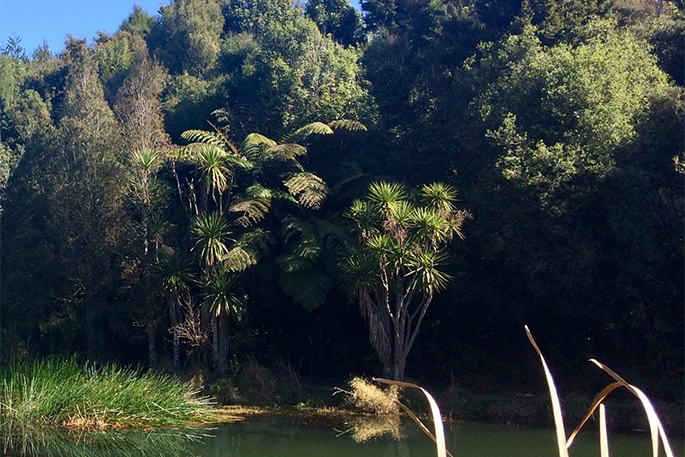 L'Anson Reserve, Te Puna. Photo: supplied
A Weeding Bee is a great way to get fit while making a difference. Today from 10am – 12noon, a weeding bee will be held at L'Anson Reserve in Loop Rd, Te Puna. L'Anson Reserve was planted with native plants by volunteers in the early 1990's, they have grown beautifully, and it is now time to remove the weeds which could threaten the developing forest. Everyone is welcome. More information here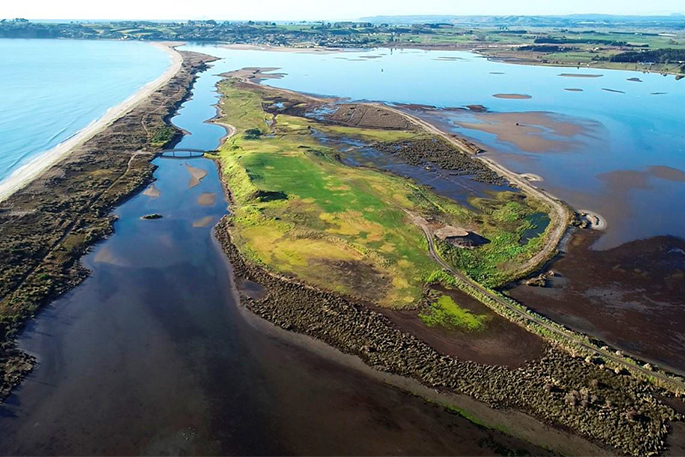 Maketu Spit. Photo: Maketu Ongatoro Wetland Society
The Maketu Ongatoro Wetland Society are having a Working Bee at Maketu Spit from 9.30am – 12noon today. This will be held at the Tukotahi Marae at the Kaituna Cut. Come clean an important ecological area with Maketu Ongatoro Wetland Society. Meet at the Kaituna Cut Car Park at the end of Ford Rd. Gloves and bags provided. Tea, coffee, juice and biscuits provided for refreshments. More about this here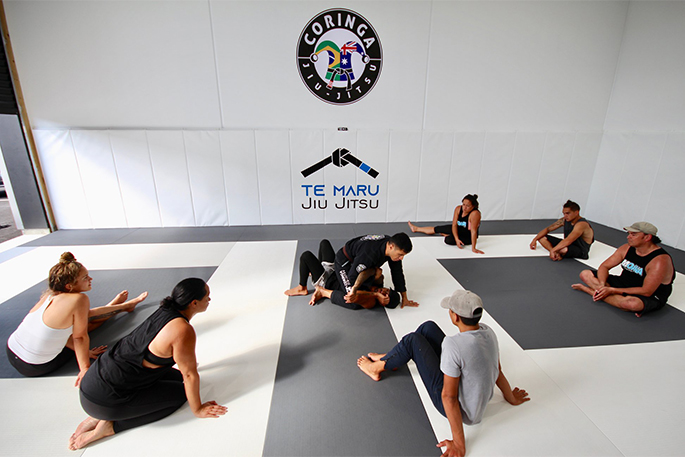 Te Maru Jiu Jitsu are holding an opening day at Unit 4/4 Ashley Place, Papamoa from 9am – 12noon. There will be free classes running, as well as free giveaways and refreshments provided. Check it out.
The Zee Market runs today from 10am – 2pm today at the Tauranga Historic Village, 17th Ave. Come down for handmade wares, handcrafts, jewelry, art and food.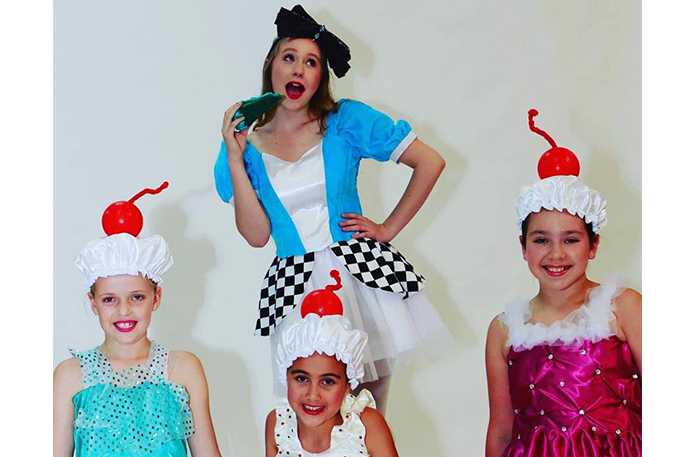 'A Modern Alice' comes to life at Baycourt today at 1pm and 5pm, and at 1pm on Sunday April 28. This is a quirky and fun take on the classic Alice in Wonderland story. More information here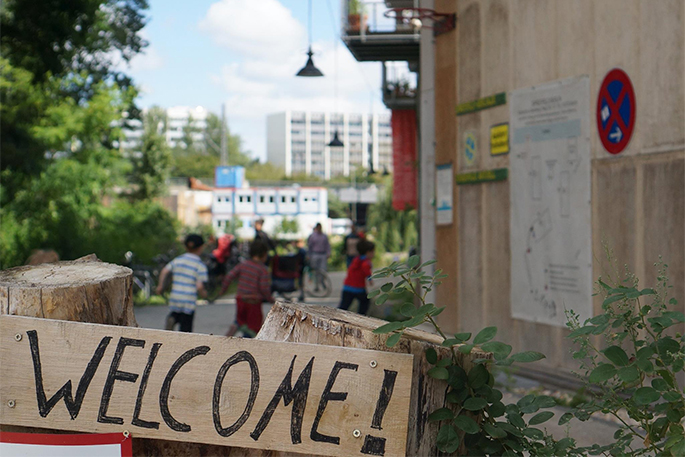 Dr Michael LaFond founder of iD22: Berlin will be speaking at a public forum on 'The Opportunity for Connected Living in a Housing Crisis' from 3pm-4.30pm at The Kollective, 17th Ave, Tauranga. More information about this here.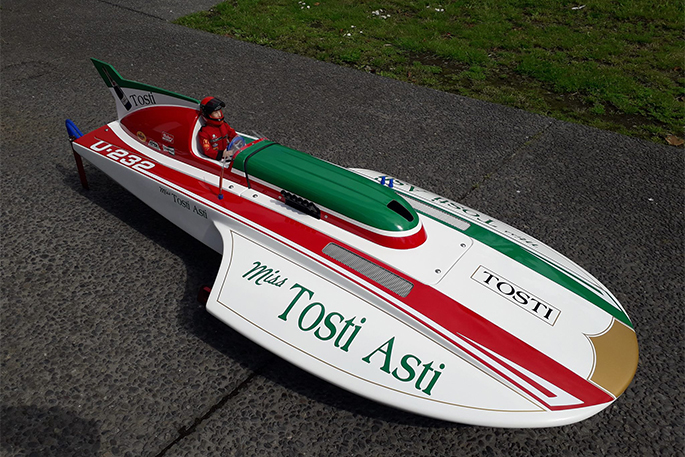 The Bay of Plenty Model Powerboat Club are hosting Two Lap Sprints and the Darcy Baker Memorial Hydrofest from 8am – 4pm at Taurikura Dr, The Lakes. See who is the fastest!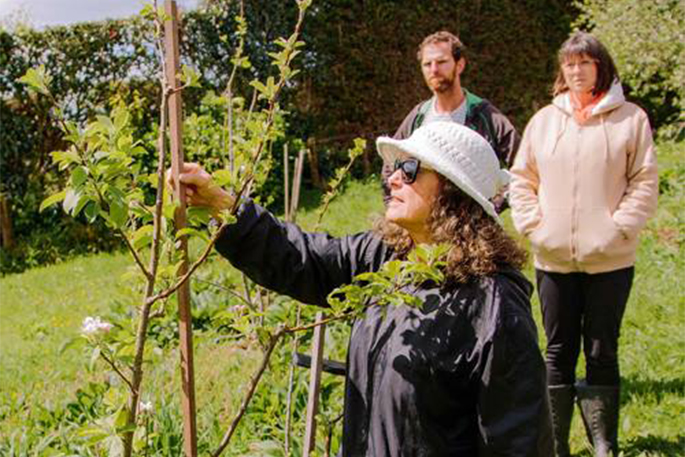 Practical fruit tree pruning workshop is being held from 9am – 12noon today at Whakamarama, hosted by Plenty Permaculture. Learn how to prune apples and pears. More here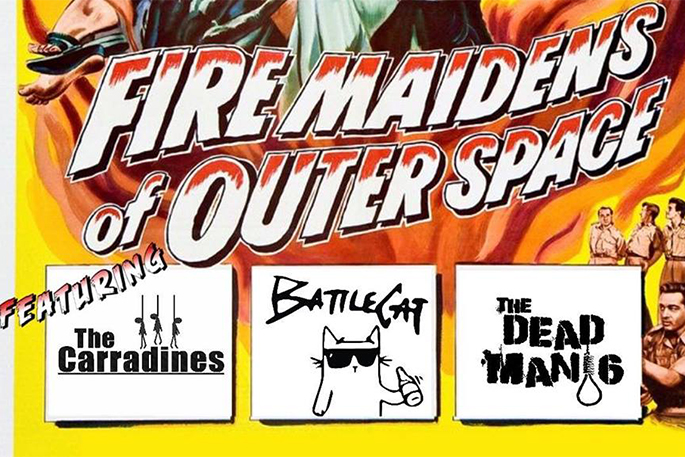 If you're into fiery rock, punk and noise-rock, the Fire Maidens of Outer Space event will be starting at 6.30pm at The Jam Factory with The Dead Man 6, Battlecat and The Carradines performing. More here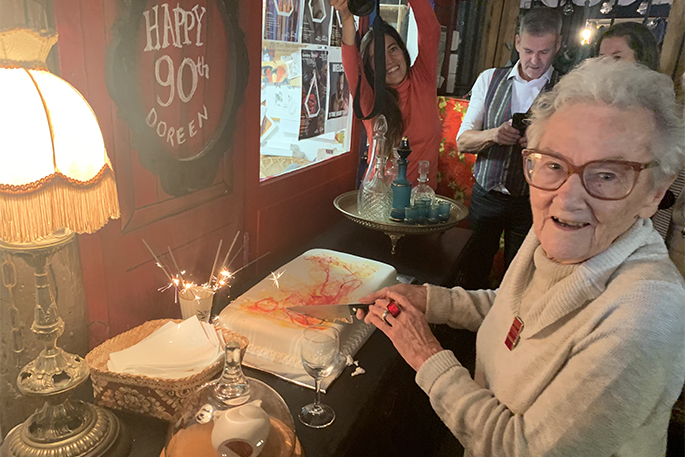 Doreen McNeill, cutting her 90th birthday cake at the opening of her exhibition at The Incubator.
Doreen McNeill's exhibition 'XCBition' is running at The Incubator Creative Hub until May 15, and celebrates the work of renowned local artist Doreen McNeill on her 90th birthday. Check out the exhibition here.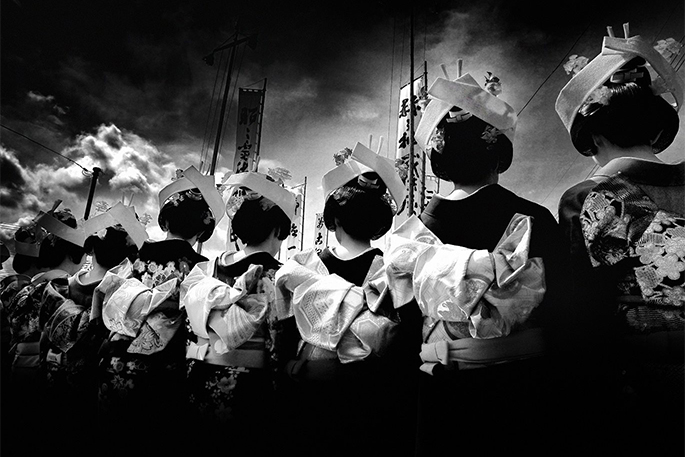 Come and view the 'Finding Beauty' Exhibition which includes five winning images from the 2019 Hitachi City Art Exhibition, a profile of Tauranga's sister city relationship, a digital display of hundreds of this year's entries from the Trustpower Photographic Exhibition and information storyboards profiling 'The power of an image – a history of photojournalism.' The exhibition is located within the Pacific Toyota Container at Our Place Tauranga on Willow St.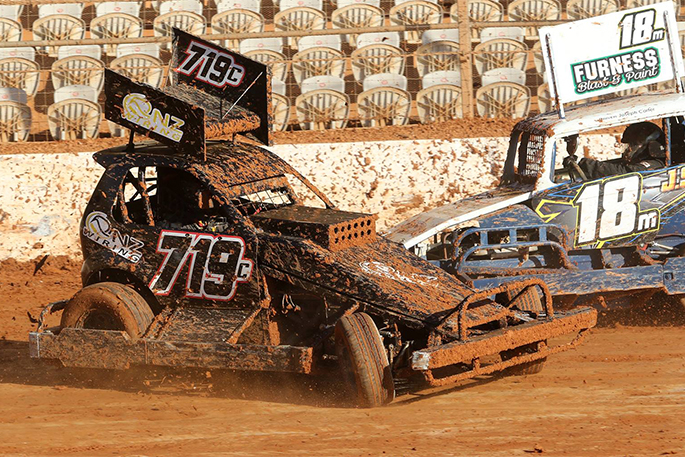 The Harry Fredrickson Stock Car Gold Cup & Super Stock Rumble is happening at Baypark Family Speedway this evening, starting at 6.30pm. Always a great night of stock car action, there are up to 50 stock cars expected to enter, making this event a must see. It's also the last visit of the season for the Mighty Super Stocks. Last year over 40 Super Stock Cars were entered. Tonight the classes racing are Sprint Cars, Super Saloons, Super Stock Cars, Stock Cars, Mini Stocks and V6 Wingless Sprint Cars. More information here
For more of what's happening today see below:
A Modern Alice
Not your average recital! Amazing costumes, lighting, scenery & special effects! Production with dancers ages 3-17! 1pm & 5pm. Baycourt. Go to www.baycourt.co.nz for tickets.
---
Art In The Park
Original Art for Sale. Coronation Park, Mt Maunganui. Weather permitting. 9-4. Tauranga Society of Artists
---
Bay Network Singles Club
50plus. Make new friends. Barbeques, outings, dining out & pot-lucks. Ph Jonathan 572 2091 or Maureen 021 112 3307
---
Baypark Family Speedway
Super Stock. Harry Fredrickson Gold Cup. 6:30pm www.baypark.co.nz
---
BOPMPBC April Sprint Day
2 Lap sprints & 100m speed today.Darcy Baker Hydrofest on Sunday. See the fastest, then who's the best across 4 different classes.
---
Experience Sound of Soul
Sound of Soul spiritual HU chant. Spiritual discussion follows. 1:30-2:30 Papamoa Community Centre 15 Gravatt Rd
---
Fire Maidens of Outer Space
An evening of Rock, Punk featuring Battlecat, Hamilton The Carradines. Tauranga debut gig The Dead Man 6. Tauranga The Jam Factory. Doors open 6.30pm. Book early! https://www.eventspronto.co.nz/punk
---
Greerton Hall Market
Last Saturday of the month. 8am-12pm. Stalls inside/outside. Discounts for charity groups. Refreshments available. Ph/txt for site. Tricia 543 1487 or 027 908 2952, www facebook.com/greertonhallmarket
---
Jam Session/Open Mic
3rd Saturday of every month at Mount RSA. All genres welcome. Backing band available. Keith Dickson 021 170 239
---
Jigsaw Puzzle Library
10am-12 noon. Choose from of 300 puzzles. Hire $1 per 1000+ puzzle, 50c under 1000. Cnr Highmore Tce & Brookfield Tce. Ph 576 0698
---
Katikati Lions Club
Garage Sale, every 4th Saturday. 8am-11am. Containers, behind Caltex Service Station
---
LOL Laughter Wellness
Laugh your way to wellness. To learn how, come & join us at Arataki Community Centre, Zambuk Way, Mt Maunganui. 11-11:45am. Ph Trish 022 036 6768
---
Mount Art Group Exhibition
9-5 at Mount Surf Club, main beach. Kids painting corner, artists in residence, raffle, cash 'n carry sales. Come & enjoy! Gold coin donation.
---
Otumoetai Tennis Club
Adult Tennis. Start time 1:30pm Bellevue Park Windsor Road (adjacent to swimming pool complex). New players & visitors welcome. Ph Fred 544 5088
---
Petanque
1pm Tuesday & Saturday 45 Kawaka St, Club Mt Maunganui. No Equipment needed, come & try this low-impact sport. Jo Ann 578 3606
---
Pottery Gallery
Bethlehem Pottery Gallery is open 10am-2pm Tues,Thurs & Sat. Come along & purchase locally made pottery.
---
Sabbath Worship Services (Hairini)
Experience God's Love worshipping at 10:30am Saturdays at Baden Powell Centre Harrisfield Dr, Hairini. Ph David at Church of God's Love 7th day 020 4128 3124. www.churchofgodslove.com
---
Taoist Tai Chi
Beginners Tai Chi classes Mon-Sat, 15 Koromiko St, Tauranga. Also KatiKati, Mount, Papamoa & Te Puke. For times visit www.taoist.org or ph 578 9116
---
Tauranga Parkrun
Birthday Celebrations! Spot prizes & cake. Free! 5k timed run. Starts 8am. Run, jog, walk. K Valley, 17th Ave West.
---
Tauranga Scottish Society Dance
New venue, Wesley Methodist Church Hall 100 13th Ave Tauranga 7-10pm. $7 incl supper raffles. Air conditioned. New sound system. Ph 576 5076
---
Tauranga Social Dance Club
Old & modern sequence dancing. First Saturday monthly at Baptist Hall, cnr Cameron Rd & 13th Ave. 7pm start. $7 entry, supper & raffles. Ph Faye 543 3280
---
Tauranga Synchronised Swimming Club
Have a go at synchro! Beginners train Saturday mornings at Baywave. Supportive & friendly environment. First lesson free. Ph Jo 027 543 1697, www.taurangasynchro.co.nz.
More on SunLive...