Police say double fatal may be due to fatigue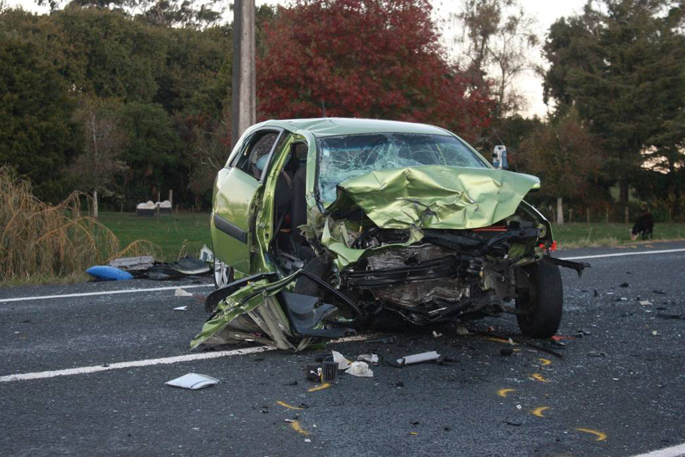 Fatigue could be to blame for a double fatal crash in Waikato.
Both drivers of the vehicles were killed when one of the cars drifted across the centre line on a rural road south of Cambridge on Thursday.
A front seat passenger remains in Waikato Hospital in a serious condition.
Emergency services were called to the incident at 1.40pm on Cambridge Rd, near Roto-o-rangi.
The serious crash officers are still investigating, Waikato road police manager Inspector Marcus Lynam says, yet they are looking at fatigue as a possible factor.
"Speed doesn't appear to be a factor but we are keeping an open mind until we have completed our investigation."
Marcus says Cambridge Road is no more or less dangerous than any other rural road in the region.
"Rural roads throughout New Zealand and the Waikato are unique and challenging so people do need to drive to conditions and at what is an appropriate speed for the road they are on."
The names of the drivers are yet to be released but Marcus believed they were local and not from overseas.
On Thursday, Roto-o-rangi resident Alf Cox said he heard the crash, describing it as "a loud bang".
"It's not good having a fatality right on your back door."
The road a 100kmh zone and Alf says it appeared that one of the cars crossed the centre line and collided with another vehicle travelling in the opposite direction.
One of the vehicles involved in the crash, a blue Honda Odyssey ended up in Cox's paddock.
The front of the second vehicle, a green Kia hatchback lay strewn across the road from the impact.
New Zealand's roads are expected to be busier than normal this weekend, so Marcus is urging motorists to be cautious.
"People will be returning home from school holidays and there will be a number of people that have taken the extra days off with Easter and Anzac, so we are expecting heavier volumes of traffic this weekend so people need to be patient and drive to the conditions.
"People need to keep their speed down, drive to the conditions, make sure they have plenty of rest and ensure that everyone is wearing seatbelts."
As of Friday, there had been 12 fatalities in the Waikato police district this year.
"This time last year we were sitting at 20 fatalities - it is better than this time last year but 12 lives lost is still 12 too many."
More on SunLive...