New kindergarten opening in Te Puna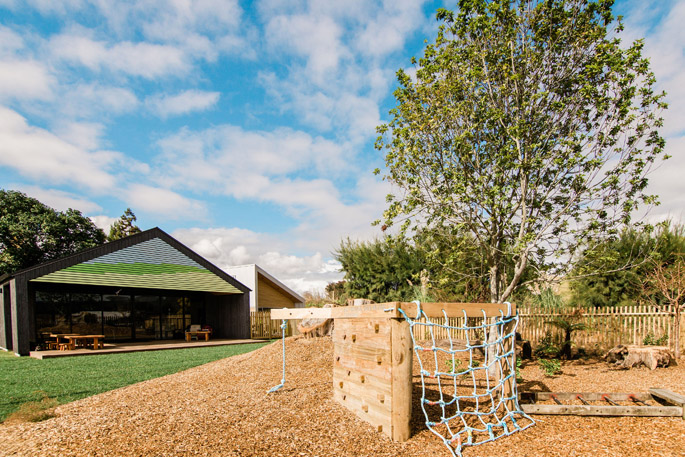 Inspired Kindergartens has announced the opening of their energy efficient, purpose-built new facility on Monday April 29, 2019.
After a major road transport development required Te Puna Kindergarten to relocate, a new kindergarten has been erected on Minden Road with views of the Kaimai ranges.
The opening powhiri will be led by Pirirakau Kaumatua, Billy Borell, and local identity, Gordon Burr. Local MPs are also expected to be in attendance.
Te Puna's rural-based kindergarten, which first opened its doors in 1984, has enjoyed strong input from the local community since the build project's start.
"This project has been an excellent example of community togetherness, where whānau and friends have played such an active and integral role in creating a place for our children." says Paula Osborn, head teacher of Te Puna community kindergarten.
Grounded in Goodness, a professional and contemporary cookbook produced by passionate Te Puna Kindergarten mums and friends raised over $20,000 towards the new build. Supporters of the cookbook fundraiser originally submitted over 150 recipes for consideration, some of which were passed down through generations.
Pirirakau hapū of Te Puna have also journeyed with the Inspired team on the new community facility. Pirirakau Kaumatua, Billy Borell, recently gifted a name for the kindergarten whare, Te Hakao, which is a sacred puna. To add to the mana of our whare, master carver, Morris Wharekawa, is also creating a whakairo for Te Puna Kindergarten.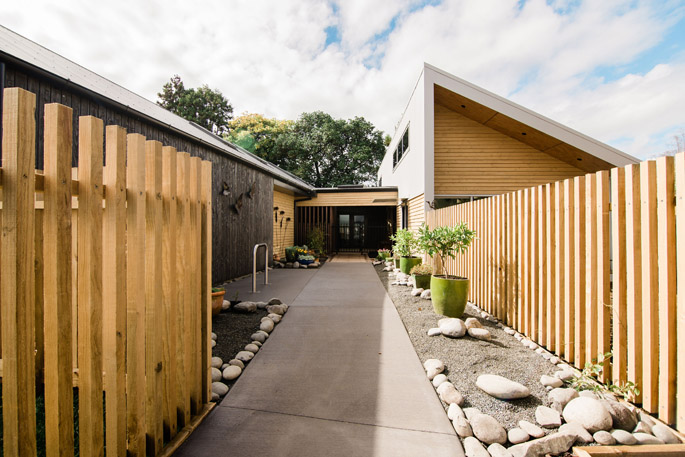 Inspired Kindergartens' Principal Peter Monteith, has praised both the design and finished result of Mod Architecture's concept.
"They've realised the vision of a child-centric, 21st century community learning space with a much smaller energy footprint," says Peter.
The new kindergarten design incorporates energy efficient, best practice for long term cost effectiveness. Materials were carefully selected by Mod Architecture designer, Andrew Ward, for their non-toxic, chemical free, low VOC (volatile organic compounds), sustainability and end of life properties to ensure the structure was as sustainable, safe and as chemical free as possible.
"Each and every part of this kindergarten reflects the contributions of an incredibly dedicated project team and community," says Peter.
"On behalf of the children and staff, our sincerest thanks to the fundraising committee, kindergarten families, Pirirakau hapū and community, and to Andrew from Mod Architecture, Jacob Earthworks, Ray Carter Sawmills, Tree Transport Services' Paul Frowein, Bay Dingo's Phil Snowsill, Ray White, Lions, DMS and Wayne Reed.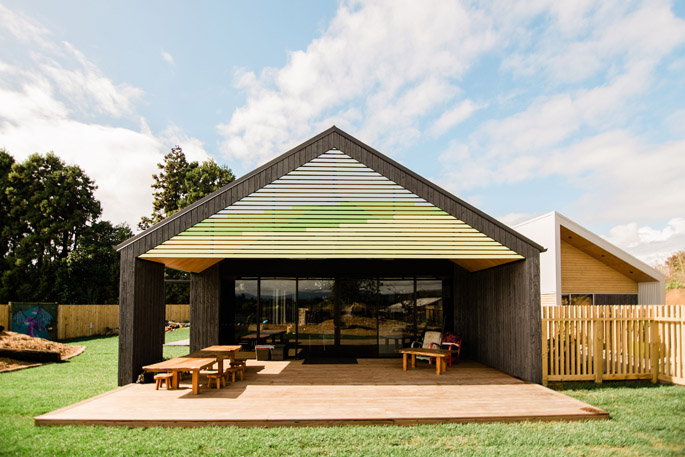 Inspired Kindergartens and Home Based Education offers quality early childhood education to over 900 children through its network of 21 kindergartens and home based education services.
Inspired Kindergartens is proud to be the top-ranked multi-service Early Childhood Education service in New Zealand. For more information visit www.inspiredkindergartens.nz.
More on SunLive...