Waihi hosts French Mayor to honour WW1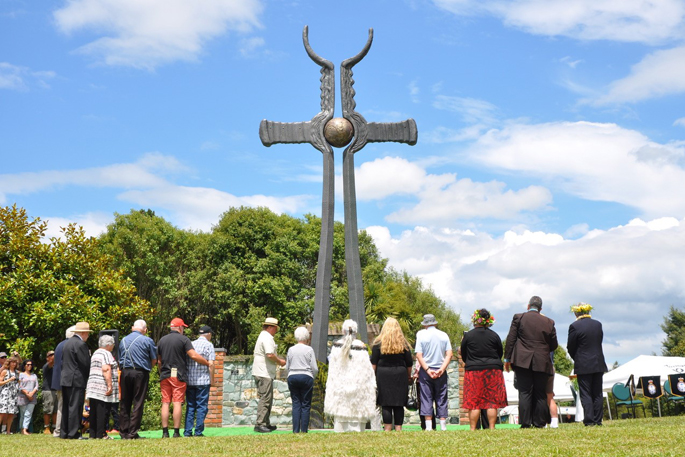 Men from the New Zealand Tunnelling Company came home from the First World War 100 years ago this week.
The company was the last of three New Zealand Defence Force formations to return, when they came ashore on the Auckland wharf on April 24 1919, and the men departed their various ways and the company ceased to exist.
To commemorate the centennial of the company's homecoming, the Mayor of Arras, the French town where many of the Tunnellers served and their story is still told today, will be in Waihi.
On Saturday, April 27, events will start at 12.45pm, with a powhiri at 1.15pm for the Mayor of Arras and representatives of Carriere Wellington, the underground museum in Arras, who will be in Waihi to pay their respects.
Tunnelling Company researcher and one of the community event organisers, Sue Baker Wilson, says this isn't the first time Waihi residents are honoured with a visit from the Mayor of Arras.
"This visit is especially important as it represents the culmination of ten years of cooperation which has seen significant works in Arras and New Zealand to honour the New Zealand Tunnellers who served.
"This also includes the completion of the World War One Tunnelling Company Memorial in Waihi."
Joining the mayoral party in Waihi will be three sons of Tunnellers, where two will be speaking and sharing their father's stories. A number of other Tunnellers descendants are also attending, as well as Cook Islands Queen Pa Ariki, representing Cook Islands descendants.
The names of Tunnellers and New Zealand men attached to the Tunnelling Company during their time overseas will be read in a Roll of Honour at the event, which records the names of men who died up to the April 1919 return of the company.
"There's a saying that you are not really dead if your name is still spoken.
"As far as we are aware, this will be the first time a Tunnelling Role of Honour has been read out.
"We need to remember their names, so their stories' live on."
Sue says the Roll of Honour will be read out by women in recognition of the men who died.
"We also need to remember that these men left behind mothers, wives, sweethearts and families, and that these women also made significant sacrifice and effort."
Members of the public are invited to attend the event on Saturday at The Tunnelling Company Memorial at Gilmore Reserve.
More on SunLive...