Autumn weather to set in this weekend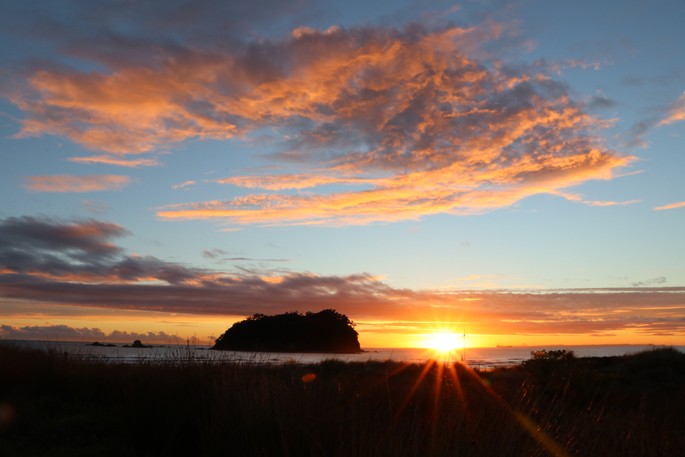 A mature low that has been causing a lot of the North Island weather the last few days is moving off to the east, as it gives way to a more typical Autumn weather pattern.
MetService is forecasting westerlies with a few fronts embedded in them for New Zealand for the last weekend of the school holidays.
The good news is that the weather is settled for most today and much of tomorrow.
A weak front will bring westerlies to much of the South Island today.
"This means that all the low cloud that has led to many residents not seeing the sun much the last few days will be blown offshore." Says MetService Meteorologist Kyle Lee.
The east coast of the North Island is still seeing some remnant low cloud and light rain for the rest of your Anzac Day but that will also ease as the low moves further east by tonight.
Tomorrow will be a similar story, as a ridge of high pressure dominates the first half of the day before another front brings rain to the west coast and southern parts of the South Island.
This particular front will pack more of a punch and this will lead to more rain and possibly severe gales for parts of the South Island and central New Zealand. With rain expected along the west coast of the South Island on Saturday and the southern and western parts of the North Island late in the day.
"The good news is that the temperatures leading into the weekend will be higher than average as the westerly gradient picks up. Only a few stations will drop below double digits early Saturday morning and places along the east coast of the both Islands will peak at around 23-24C on Saturday." Says Kyle.
On Sunday, the front weakens over the North Island as it travels northwards, still producing rain for most apart from the east coast.
More on SunLive...