Anzac services around the Bay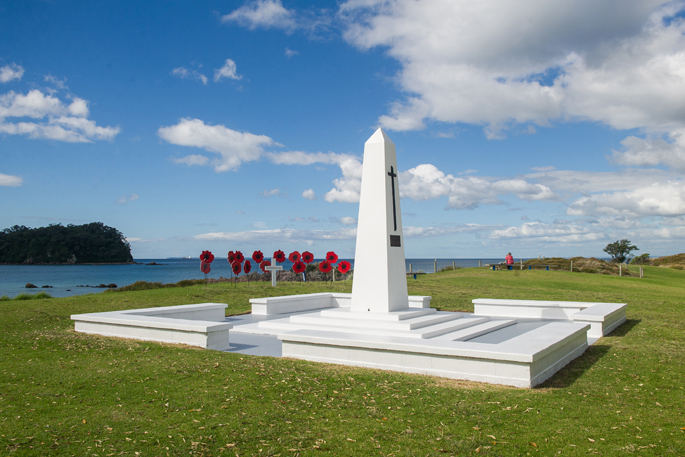 Anzac Day services will be held at venues around the Bay of Plenty for residents to remember the soldiers who fought at Gallipoli and to honour returned service men and women.
SunLive has listed the Anzac Day services taking place across the Bay tomorrow morning.
MOUNT MAUNGANUI
In Mount Maunganui, the dawn parade service is taking place at the Mount Maunganui Cenotaph on Marine Parade, opposite Mount Drury at 5.45am.
TAURANGA
Tauranga's dawn parade will begin at 5.45am at the RSA Cenotaph at 1237 Cameron Road, and a later service is being held at Memorial Park next to the Queen Elizabeth Youth Centre at 8.30am.
Rounding out the Tauranga based services is a remembrance service at Pyes Pa Cemetery at 12pm.
PAPAMOA
In Papamoa, a civic service is taking place at the Papamoa Memorial near the Stella Place carpark at 10.45am, and in case of wet weather, the service will take place at the Mount Maunganui RSA.
KATIKATI
Katikati's dawn service begins at 5.45am at the Talisman carpark. Following the wreath laying from the RSA and community groups, members of the community are invited to the RSA for breakfast, costing $10 per person.
Residents are also welcome to attend a cemetery service at the Katikati Cemetary at 9am for a short service blessing of those who served.
TE PUKE
A civic parade is taking place at 10am, for people to assemble opposite the Te Puke Memorial Hall on Jellicoe Street.
MAKETU
Maketu's dawn service begins at 5.45am at the Maketu Cenotaph.
WAIHI
The dawn parade will begin at the Waihi RSA, lower Seddon Street. Following the service, breakfast will be served for a donation.
At 8am, a brief ceremony and wreath laying in Waihi Cemetary in conjunction with the Waihi RSA will take place. A courtesy van will be leaving from the Waihi RSA at 7.45am for those needing transport.
A civic service will start at 11am at the Waihi Memorial Hall, where Waihi College senior students will play a large part in the historic W100 Commemoration Service.
WAIHI BEACH
The Waihi Beach dawn parade will take place at the local RSA on 99 Beach Road. Residents are told for safety reasons, please park below the RSA and walk up.
A memorial service begins at 9.30am at the Waihi Beach Community Hall.
For more information on Anzac Day services in and around Tauranga, click here.
Click here for more information on services in the Western Bay of Plenty.
More on SunLive...