Man saved from drowning in Pilot Bay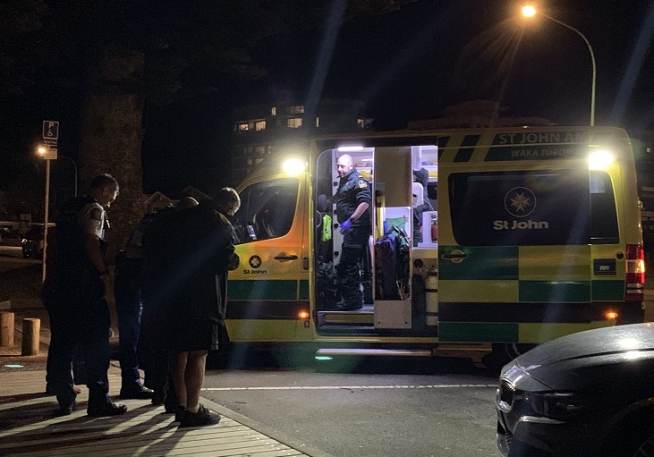 A man was saved from drowning in Pilot Bay this evening.
A faint call for help offshore brought members of the public down to the water's edge about 7.30pm on Tuesday evening, with one swimming out to save the man from drowning.
Ross Herd and Daisy Corby were enjoying a ride along Pilot Bay - Ross on his skateboard and Daisy on her bicycle, when they paused to listen.
About 100m from the shore a cry reached them 'help me help me'. Ross quickly stripped outer clothing and dived in, swimming out to the struggling man.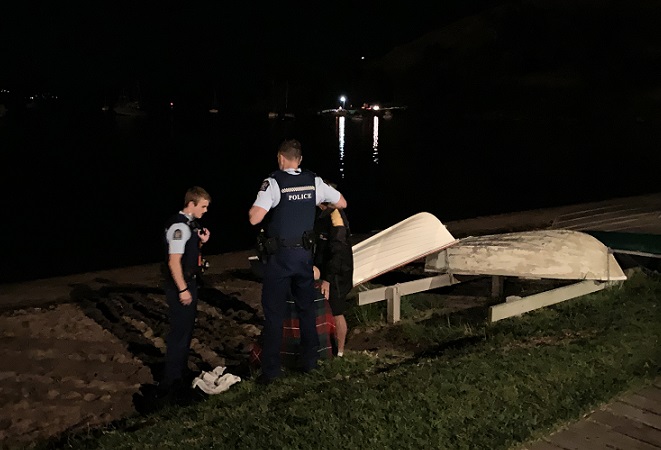 Five minutes earlier, further along Pilot Bay near the boat ramp, Mike King and Elena Housley had just arrived at the beach.
"Four years ago my mum passed away so every year we come over to remember her," says Elena. "We'd only been sitting there five minutes tops. Then we heard this faint cry in the distance like a whisper, calling 'help, help'.
"Mike went and got his torch and we walked along the beach calling to the man that we were coming and to keep calm. It was pitch black out there. Mike also rang emergency services.
"Another lady arrived as well. Then we saw movement in the water and Mike called to me that someone was swimming out to the man. So I called out across the water 'keep calm someone is swimming out to you'. I thought he might try and grab the person rescuing him and push him under. By that stage the police had arrived."
Ross had managed to reach the man and started dragging him back to shore.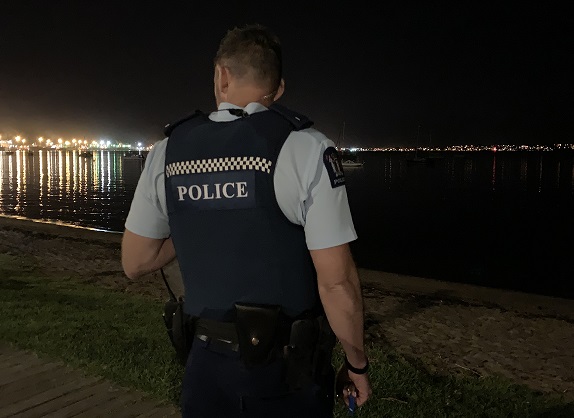 The Police arrived as Ross and the man reached the shallows, and assisted him out of the water.
"It was quite far out," says Ross. "We were just cycling along, heard him yelling and came over and screamed out to him."
The Police asked Ross whether he thought there was anyone else in the water.
"He said he was by himself," says Ross. "I think he must have been in a dinghy. Just heard him shouting for help so we shouted towards him. It looked like he kept rolling over. The second time he said 'help' I thought I've just got to go in."
An ambulance also attended the scene. The man was quite shaken up by the incident and a little disoriented.
It is unknown if he fell off a larger boat moored in the bay or whether he fell out of a dinghy or kayak.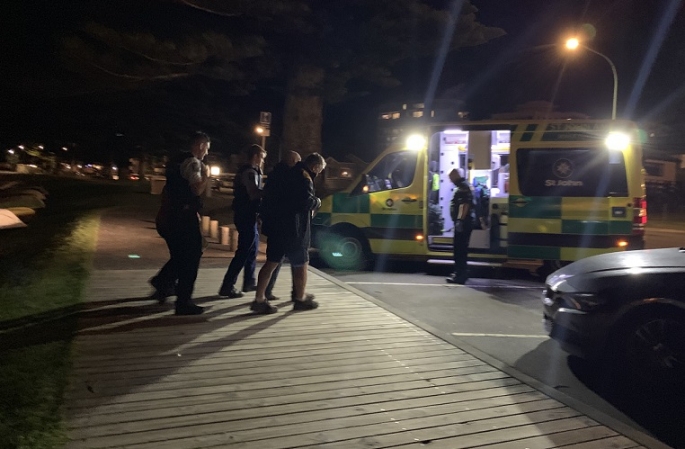 More on SunLive...