Delays expected for Tauranga motorists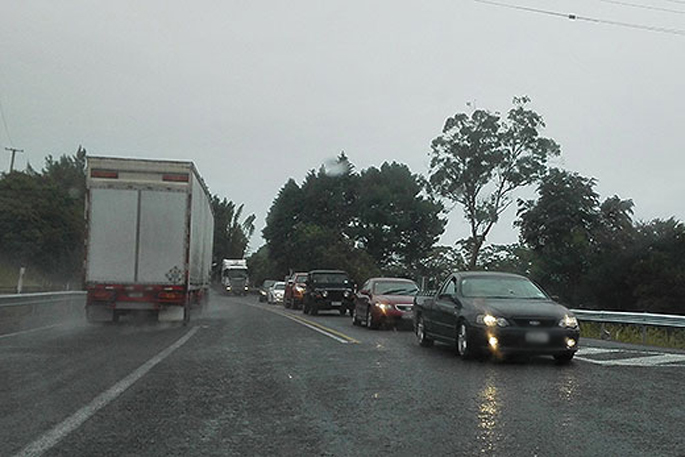 Motorists are being warned to expect delays all around Tauranga today, as many people will be heading home after a long weekend away.
The NZTA has issued traffic notices for motorists traveling Waihi to Paeroa, Katikati to Tauranga, and along the Lower Kaimai range to expect delays.
For motorists travelling westbound along State Highway 2 from Waihi to Paeroa the NZTA says traffic is expected to be busy through this area between 10am and 4pm.
Motorists travelling in both directions from Katikati to Tauranga, traffic is expected to be busy between 10am and 6pm for both eastbound and westbound traffic.
For motorists that will be travelling along SH29, Lower Kaimai, traffic is expected to be busy between 9am and 6pm for westbound traffic and between 1pm and 4pm for eastbound traffic.
"Road users are advised to expect delays and allow extra time for their journeys when travelling through these areas."
For more information on predicted busy periods visit www.nzta.govt.nz/holidayjourneys
More on SunLive...