What's on this eggstra jazzy Good Friday?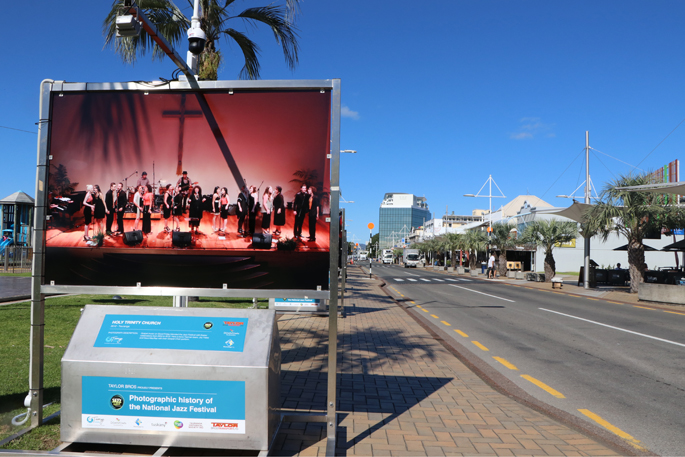 Good morning Tauranga, I hope you're feeling jazzy this Good Friday.
It is a beautiful day to be out and about in the Bay, so make the most of it before the weather packs in on Sunday.
Tauranga residents will experience a fine day with a high of 20 degrees; however take a jumper with you today, as there are some light winds.
The 57th National Jazz Festival continues today, so get in the swing of things and head along to some of the events.
All are welcome to Jean Batten Drive this afternoon, where jazz performances are taking place at the Tauranga Airport from 1pm until 3pm, and admission is free, so come along and get involved.
The notable Charlie Parker with Strings performance is taking place at Baycourt at 8-9.30pm this evening, which is a performance not to be missed. Tickets are $55, and more information can be found here.
If you're a rugby lover, you will have a field day this Good Friday.
Bay of Plenty premier men's games kick off across the region at 2.45pm, with Mount Maunganui and Rangataua playing at Te Ariki Park, Arataki are hosting Opotiki Sports.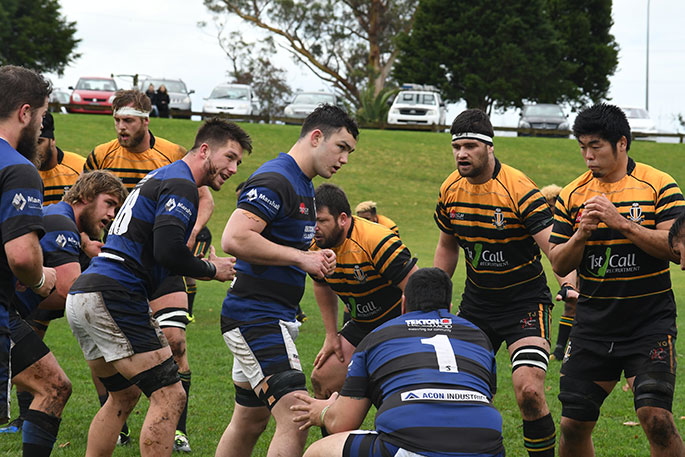 Photo: Bay of Plenty Rugby.
Rotoiti travel to play Tauranga Sports, Greerton play at home against Whakarewarewa, Te Puke make the trip to Dunderdale Park to play Te Teko and Te Puna will play Rangiuru at Maramatanga Park.
All premier men's games kick-off at 2.45 on Good Friday except Arataki and Opotiki who will kick-off 30 minutes earlier on Good Friday at 2.15pm, and Te Puna and Rangiuru play on Easter Sunday at 2.45pm.
Friday 19 April
Alcoholics Anonymous
Open meeting 10am every Friday. Tauranga Central Baptist Church, 13 Ave/Cameron Rd. All welcome. Ph 0800 229 6757
---
Alcoholics Anonymous
Open meeting 7:30pm, Hamner Clinic 1235 Cameron Rd, Greerton (behind Bridgestone). Ph 0800 229 6757
---
Allana Goldsmith
Allana & her band present a tribute to Ella Fitzgerald & Sarah Vaughan. Baycourt 6pm. Go to www.baycourt.co.nz for tickets and more info.
---
Arataki Artists
Every Friday 9am-12pm at Arataki Community Centre. Paint with friends. Occasional tuition with local artists. All levels welcome. Ph Lillybeth 021 150 1605
---
Charlie Parker With Strings
Classical & jazz worlds find common ground! Baycourt Addison Theatre at 8pm. Go to www.baycourt.co.nz for tickets & more info.
---
Chess Tauranga
Tauranga RSA Chess Club, Greerton 5-7pm, Casual & Standard length games. Standard Chess rules. Werner 548 1111 http:/www.westernbopchess.weebly.com/
---
Hindu Mandir Weekly Worship
Weekly gathering at the Sanatan Dharam Mandir for worship. Dinner also provided. Ph 07 543 2906 for more info.
---
Jazz At Hotel Armitage
Jazz in the Clipper Lounge 6-9pm. Come along & check out top jazz musicians. You never know who may turn up! $10 cover charge.
---
Jazz at Tauranga Airport
Welcoming visitors to Tauranga with jazz in the lounge. 1pm-3pm. Free!
---
Jazz In The Lobby
Pianist playing the grand piano in the Hotel Armitage lobby. 2-4pm. Enjoy bubbles or a coffee in the Clipper Lounge & while away the afternoon.
---
Jazz Sunset Cruise
Join historic cruiser, Kewpie on a gentle harbour tour of Tauranga Moana. Enjoy on-board jazz band & fine wine & beers. 4:30-6pm. www.baycourt.co.nz for bookings
---
Never 2 Old
Strength/balance classes & workouts for over 55s. Mon, Wed & Fri 7:30am-9am. Ph Keith 557 8765
---
Taichi Internal Arts NZ
Te Puke Memorial Hall, Settlers Room 9:30am. Regular 85 Yang form plus Qigong $5/class. Lok Hup Ba Fa. 11am $2/class. Ph David 552 4425
---
Taoist Tai Chi
Beginners Tai Chi classes Mon-Sat, 15 Koromiko St, Tauranga. Also KatiKati, Mount, Papamoa & Te Puke. For times visit www.taoist.org or ph 578 9116
---
Tauranga Patchwork & Quilters
1st & 3rd Tuesday 7-9:30pm & 2nd & 4th Fridays 10-3. At Arts&Craft Centre, 177 Elizabeth St. Helen 027 475 3632
---
YMCA Gold Fit classes
Smooth Movers classes 9am & 10:15am Tues & Fri at the Papamoa Community Ctr. $8 with concession available. Ph YMCA 07 578 9272
More on SunLive...