BOP farmers compete for national awards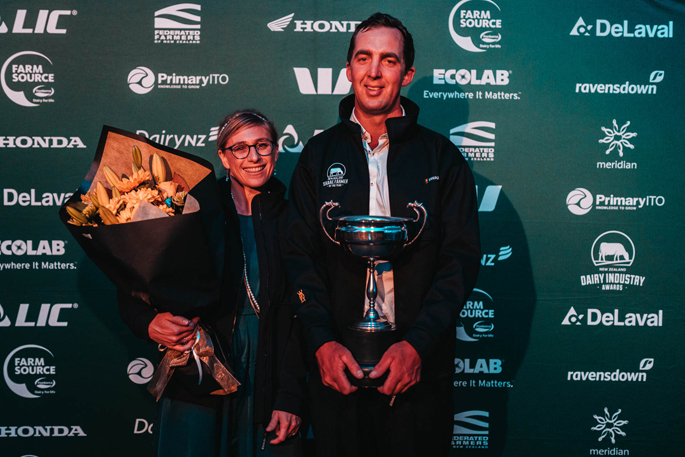 The 33 finalists in the 2019 New Zealand Dairy Industry Awards are preparing for the final round of judging.
The winners will be announced at a black-tie awards dinner at TSB Arena in Wellington on Saturday, May 11.
The finalists represent 11 regions and will compete for prizes worth more than $210,000 and the honour of winning either the 2019 New Zealand Share Farmer of the Year, 2019 New Zealand Dairy Manager of the Year or the 2019 New Zealand Dairy Trainee of the year title.
General Manager Chris Keeping says the 33 finalists are the cream of the crop from all the entries received, and it was a hard-fought battle.
"It was fantastic to attend all 11 regional finals and feel the excitement of the wins and see the journey each finalist has taken, both professionally and personally," says Chris.
Chris says there is a mix of gender, age, farming experience and career backgrounds amongst the finalists.
"It is very clear that the New Zealand dairy industry is in good health with passionate farmers, managers and trainees with positive attitudes leading the way.
"Previous Dairy Industry Award winners continue to make an impact within the dairy industry and many are clear leaders."
Representing the Bay of Plenty in the Share Farmer of the Year category is Matt Barr and Genna Maxwell who lease a farm in Awakeri with 410 cows.
Other notable Bay of Plenty representatives include Janamjot Singh Ghuman, who is up for the dairy manager of the year is a farm manager in Te Puke, and 21 year old Alex Sainty is representing the region in the dairy trainee of the year, who is an assistant manager in Galatea.
The New Zealand Dairy Industry Awards are supported by national sponsors DeLaval, Ecolab, Federated Farmers, Fonterra, Honda Motorcycles, LIC, Meridian Energy, Ravensdown and Westpac along with industry partners DairyNZ and Primary ITO.
More on SunLive...