Clubs come together for Good Friday clash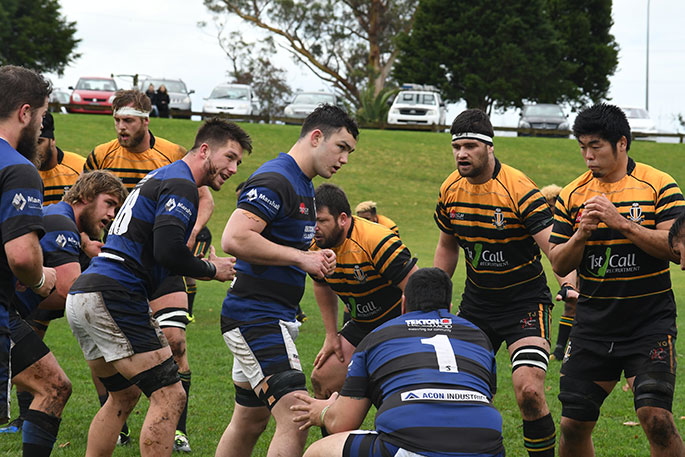 Mount Maunganui and Rangataua aren't often charitable to one another on the rugby field, but this Good Friday they will come together for charity.

The two sides will meet at Te Ariki Park for Week five of the Farmlands Co-operative Baywide Men's Club Rugby competition.

Rangataua No.8, Timoti Gardiner says both sides have had whanau members who have recently died from cancer.
In honour of those members and the thousands of others who have battled cancer, both teams will play a charity match with the money raised going to the Waikato/Bay of Plenty Cancer Society.

''It's a disease that affects so many people and the Cancer Society is a fantastic organisation who is there to help them through this tough time.'' Timoti says.

While the match is for charity, Timoti says both sides won't be feeling charitable towards each other on the field.

''There is a healthy rivalry between us. Every we time play each other, it's a big battle on the field and that won't be changing on Friday."
Timoti says Rangataua is going through a rebuilding stage with a number of young players stepping up to premier level for the first time.

''I see a lot of potential in these young guys and we will only get better as the season goes on."

Both sides will don a special one-off jersey for the match.

In the other matches in the round, Arataki host Opotiki Sports, Rotoiti will travel to Tauranga Domain to go up against Tauranga Sports and Greerton play at home against Whakarewarewa.
Te Puke make the trip to Dunderdale Park to play Te Teko and Te Puna will play Rangiuru at Maramatanga Park.

All premier men's games kick-off at 2.45 on Good Friday except Arataki and Opotiki who will kick-off 30 minutes earlier on Good Friday at 2.15pm, and Te Puna and Rangiuru play on Easter Sunday at 2.45pm.

Note: no competition games for our Premier Women and the local Senior Reserve comp in Eastern and Central Bay of Plenty.

Click here for draws and kick off times for all matches.
More on SunLive...