New art exhibition opens in Tauranga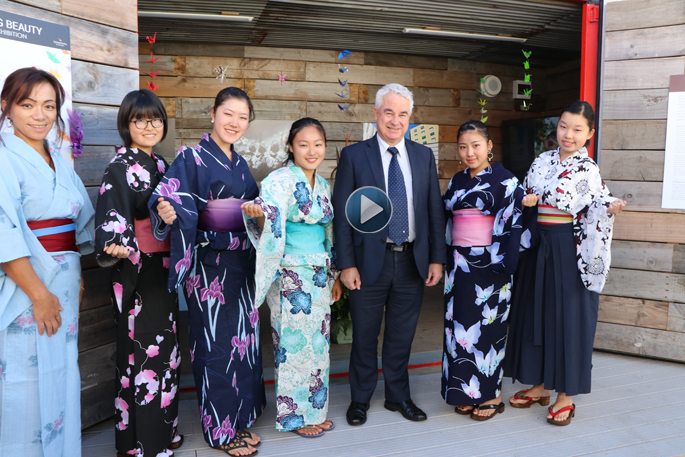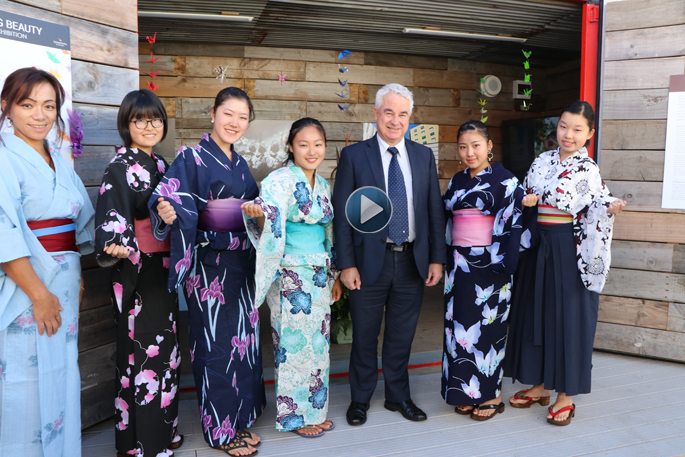 Click the image above to watch the video
A new art exhibition has officially opened in Tauranga.
Mayor Greg Brownless opened the Finding Beauty Exhibition in Our Place on Monday April 15.
The exhibition is part of the 2019 Trustpower Photographic Exhibition, bringing together five winning images from the 2019 Hitachi City Art Exhibition.
Celebrating Tauranga's sister city relationship with Hitachi, a digital display of hundreds of this year's entries from the Tauranga Photographic Exhibition and information storyboard profiling 'The power of an image – a history of photojournalism'.
Tauranga's sister city relationship was created to promote goodwill and mutual understanding between the citizens of each nation and contribute to the peace of the world.
Hitachi became a sister city of Tauranga more than 30 years ago and the ongoing friendship between the two city council has resulted in three yearly exchanges and continuing cultural and learning opportunities.
Mayor Greg Brownless says the exhibition is things related to Japanese culture and in particular Tauranga's sister city Hitachi.
"Some of the photographers from Hitachi have a photo competition every year and so does Tauranga, and so some of their entries have come here as well."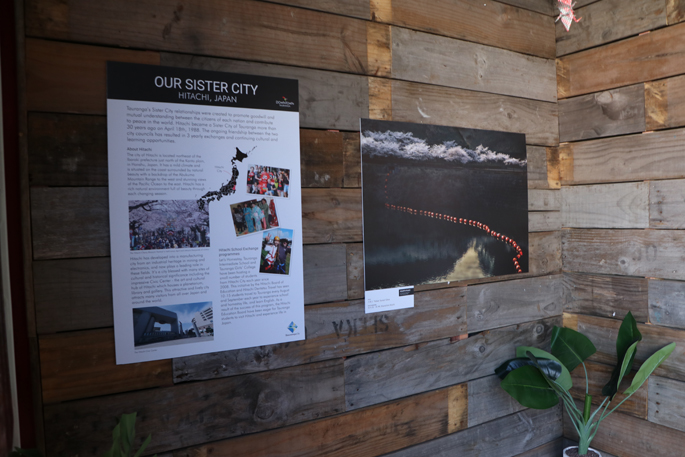 Greg says there is more than just the photos.
"They are offering the opportunity for people to learn Japanese paper folding or origami."
Greg says it's an all-round great exhibition and he can't pick a favourite piece but he says he does love the photography.
"I just think that some of those things really capture some wonderful scenes. I admire people who have that ability, it's very different from grabbing a camera and going click.
"It think it just builds a sort of closer collaboration between communities and I think the overall aim of these sorts of things is to encourage peaceful resistance between neighbouring countries and cities."
The exhibition which is on display in Our Place, is a free display and will be there until May 10.
Alongside the exhibition, paper crane making workshops are being held. The goal is to make 1000 paper cranes which will be hung inside the marquee.
The paper cranes art installation is being made as a symbol of peace and to celebrate the sister city relationship.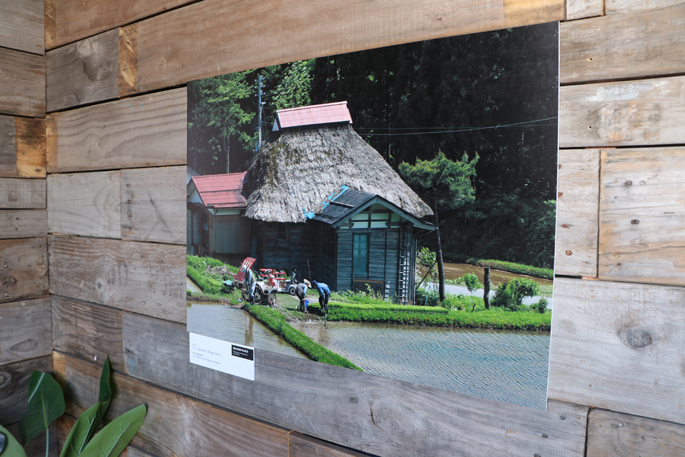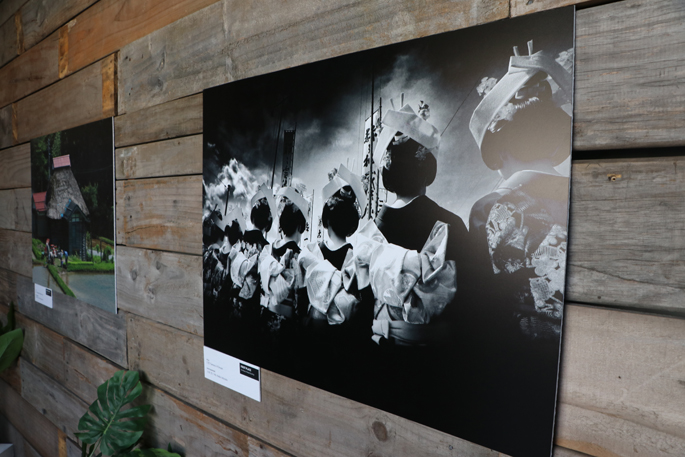 More on SunLive...