Hope for the lady of sorrows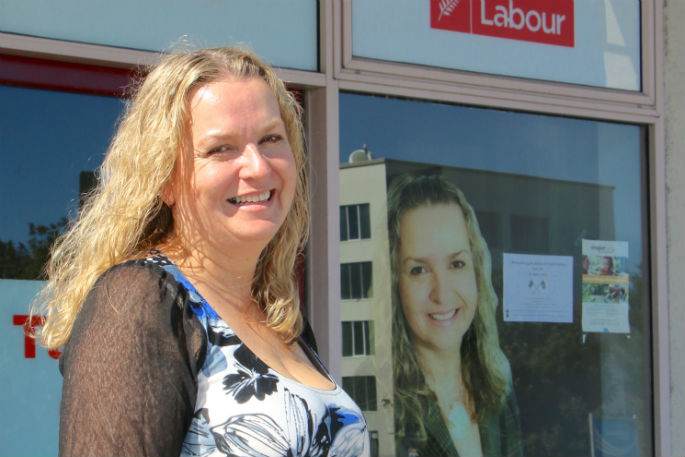 She was a woman sleeping rough, one of the "hidden homeless" and according to Tauranga MP Jan Tinetti, one of the very reasons the brand new womens' shelter, Awhina House, is so crucial to the city.
Her's is a despairing story and one which deeply affected an MP seasoned by stories of hardship and desperation.
"She was living behind the shops. Then one day one of our staff members at Merivale Primary found her sitting in the gutter. And she was crying. " We don't know her name so we will call her Lola – it means the lady of sorrows.
"(Lola) was 17-years-old," explains the MP. She could still have been at high school. "And just one or two weeks prior to this she had given birth." The baby had been taken off her. And she was sitting in the gutter weeping. "All her hormones raging and nowhere to go and no-one to go to. No family, no friends, no connections, nothing."
Lola had tried to seek help but she couldn't work her way through the hoops. She didn't understand.
"We took Lola to the Merivale Community Centre. And even then it was an extremely stressful process for her because when they were trying to access help for her, they were needing addresses, ID, bank accounts. Lola had none of that – nothing - homelessness had stripped her of her identity."
Jane Tinetti says Lola was a classic example of a woman sleeping rough and a woman who had lost the one thing that gave her life meaning and one thing that was really precious to her and that was her child.
"And she is the face we should be reflecting on when we think of the new Awhina Women's Shelter and the vital work it will be doing in a growing city with growing pains."
But what would the MP say to those less than sympathetic to Lola's predicament.
"Her situation is no-one's fault. That's the thing, you can't point the finger. If we are to support and help the Lolas into safe situations and secure housing, the way to do it is first and foremost not to judge. The moment you judge is the moment we don't come up with a solution."
And part of the solution, she says, is emergency accommodation like Awhina House, so women are not sleeping on the street, and followed by wrap-around, on-going support. "These are not issues resolved overnight. Homelessness, which is not just the domain of men, comes in all shapes and sizes and we don't know the complex issues and factors that got these people to where they are. It's complicated for them."
And women are the hidden homeless because they make themselves inconspicuous for reasons of fear, safety and shame. "I have known Mums living in cars. But they wouldn't tell anyone because they were scared their kids would be taken off them. And if they are living in cars they are absolutely homeless."
Jan Tineti says Awhina House is long past time. "When I spoke to the support workers at the opening of Awhina House, I thought wow, amazing. They want the Lolas to have hope and a future. They're excited."
More on SunLive...