Hundreds turn out to Autumn Quarry Fest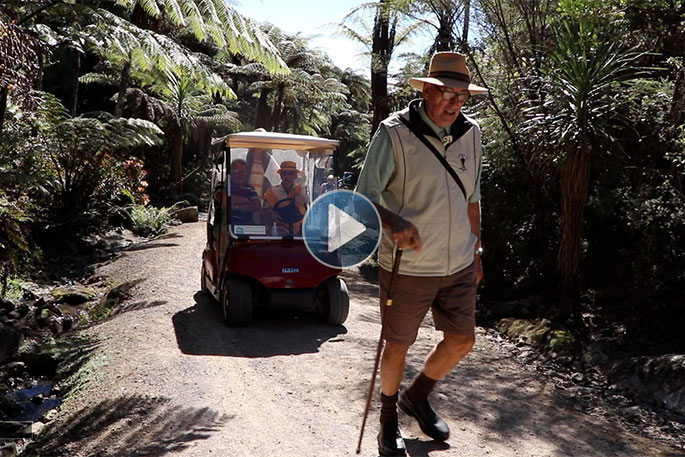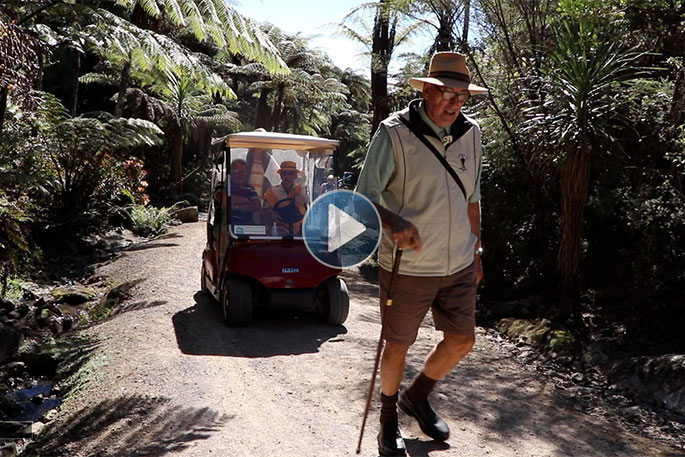 Click the image above to watch the video
A perfectly fine autumn day dawned over the Te Puna Quarry Park, providing a stunning backdrop for the Autumn Quarry Fest.
There was a constant hum of people, music and laughter from the carpark, up through the bush walk to the amphitheatre on Sunday.
"This is our third Autumn Quarry Fest," says Bethlehem Te Puna Lions Club president Doug Morris.
"The November one has been running at this Quarry Park for years now.
"We're now holding an autumn one where all the proceeds today go straight back into the community from whence it's coming from today."
The Autumn Quarry Fest, run by the Bethlehem Te Puna Lions Club, is an opportunity for the club to raise funds to help local community organisations, while providing an unforgettable day out.
This year, special guest artists the Nairobi Trio performed in the amphitheatre for about three hours with people walking up through the bush to sit and listen before returning to the market stalls below or wander further around the Quarry Park.
"There would have been about 80 people sitting in the amphitheatre most of the time," says Doug. Coming and going. The Nairobi Trio have performed around the world and are among New Zealand's favourite jazz bands.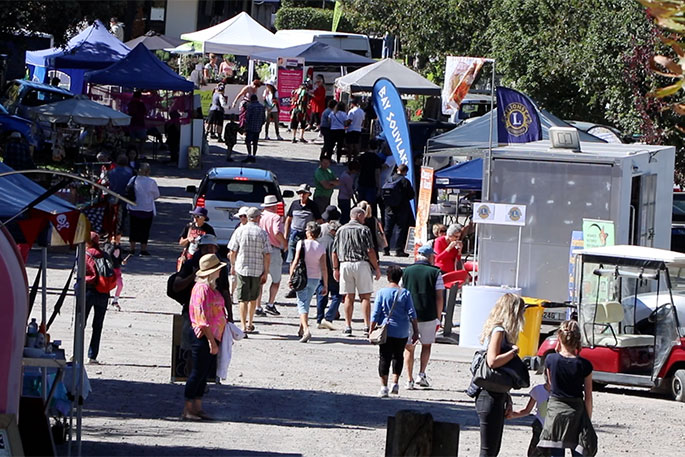 The Te Puna Quarry Park carpark filled with market stalls.
There were other musicians and performers entertaining the crowds including a ukulele band.
Lions Club member Ian Calvert has been the project convener for the Quarry Fest since the beginning of the Lions' involvement and says he is very pleased to have worked with the Te Puna Quarry people in making the Nairobi Trio available to so many people at such a low price.
"On offer here we've got all the various markets," says Ian. "There's crafts and produce. We've got all various musical groups.
"We're so pleased to see everyone's come out in force. Tauranga people, Katikati people, even some from Auckland.
"We donate money to the Quarry Park and that keeps the quarry going, they're all volunteers and it's such a beautiful venue."
"We've had a fantastic turnout," says Doug. "People were walking between the stalls in the carpark and up through the bush to the amphitheatre and back all day."
There was also a golf cart available to assist those less mobile with transport up to hear the Nairobi Trio.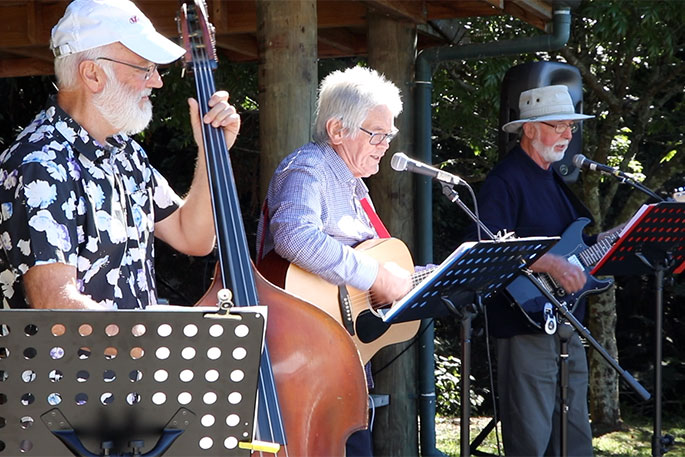 Members of the public spoken to had various reasons for coming.
"We came because of the music," says one.
"We come because we know the quarry," says another. "I live in Tauranga. My grandkids have never been here and I've had a lot of fun in the park with the regular quarry fest every year."
"Stallholders selling crafts, produce, food and drinks ensured people enjoyed a great day out and at the same time know they are contributing to the community," says Ian.
More on SunLive...