Baywide Rugby Wrap Up - Round 1 Week 4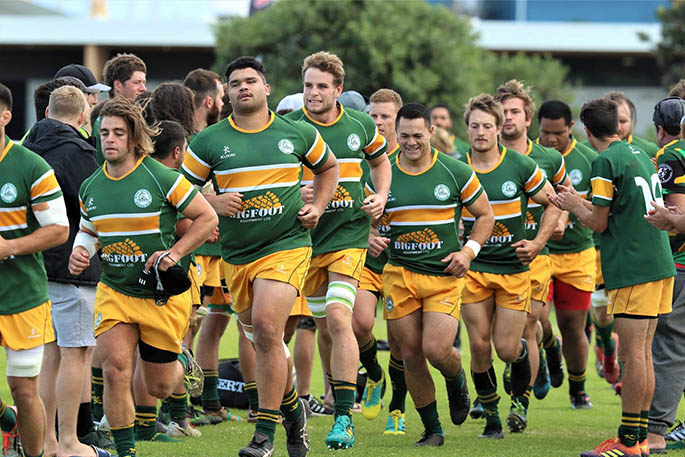 Getting stuck in first gear appears to be Whakarewarewa's trait for the 2019 season of the Farmlands Co-operative Baywide Club Rugby Championship.
For the second week in a row the Red and Blacks had a slow start to their match, when they hosted Tauranga Sports at Puarenga Park at the weekend.
Both sides matched up evenly in the forwards, but it was Tauranga Sports speed in the backline which was the point of difference in their 42-25 win over Whaka.
Whakarewarewa coach Boxer Smith will be giving the tackling backs a real work out this week with the amount of missed tackles his side tallied up in Saturday's game.
It was Whaka's error rate that helped Tauranga race to a 21-point head-start, scoring at almost a point a minute early in the match. Smith must be marking the days off in his calendar when he will have the likes of Kelly Haimona returning from Police College to give his backline the much-needed guidance it is currently lacking.
Te Puke Sports continue to maintain their lead on the championship with an impressive 40-27 win over Rangataua.
In an another blown out score card, Te Puna were too strong for Rotoiti at Emery Park. The host team were within striking distance of Te Puna nearing the end of the first half when Wayne Ormond was red-carded making the match a mission impossible for the lakesiders losing 48-13.
In the other matches of the round Mount Maunganui narrowly beat Greerton Marist 30-27, Te Teko came away with a tight win over Arataki 31-28 and Rangiuru were too strong for Opotiki 45-15.
Farmlands Co-operative Baywide Premier:
Whakarewarewa 25 vs Tauranga Sports 42
Mount Maunganui 30 vs Greerton Marist 27
Te Puke Sports 40 vs Rangataua 27
Opotiki 15 vs Rangiuru 45
Farmlands Co-operative Baywide Premier Development:
Whakarewarewa 24 vs Tauranga Sports 22
Mount Maunganui 40 vs Greerton Marist 17
Te Puke Sports 62 vs Rangataua 19
Opotiki 13 vs Rangiuru 17
Farmlands Co-operative Baywide Division 1:
Ngongotaha 39 vs Judea 10
Whakatane Marist 12 vs Kahukura 52
Marist St Michael's 31 vs Paroa 13
Murupara vs Papamoa (Murupara win by default)
Farmlands Co-operative Baywide Senior Reserves:
Western Bay Senior Reserves
Greerton Marist 10 vs Matakana 45
Tauranga Sports 0 vs Eastern Districts 38
Central Bay Senior Reserves
Marist St Michael's 24 vs Taupo United 17
Ngongotaha 88 vs Eastern Pirates 0
Eastern Bay Senior Reserves
Edgecumbe 74 vs Galatea/Waiohau 5
Results subject to confirmation of team sheets Monday April 15.
More on SunLive...