Devon Williamson murdering plays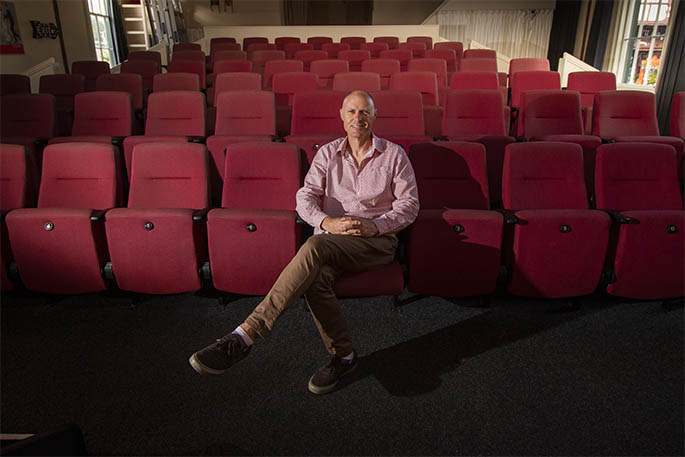 "I was probably 13 when my sister first dragged me into a theatre in Nelson," says Devon Williamson, as he sits chatting to me on the stage at Detour.
Smitten by the theatrical world, he's gone on to learn the craft of acting, directing and writing. As well as children's shows, he's written 14 plays, with Murder on the Menu being his most recent.
"A young woman is conned into buying a derelict theatre," he says, explaining the plot, "and she realises the only way she can pay for it is if she turns the theatre into a café.
"But the theatre is haunted by some pompous ghosts from Shakespearean plays. To get rid of them, she has to kill them off.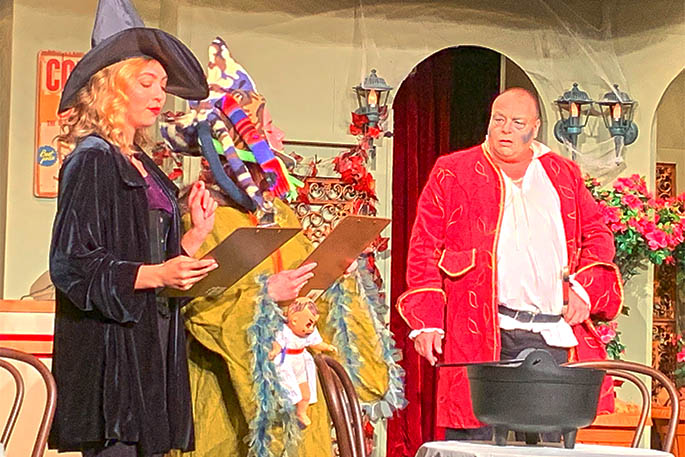 Murder on the Menu. Photo: Rosalie Liddle Crawford
"She soon realises they have to die in the same manner as the Shakespearean play they come from."
This was intriguing. The ghosts are the ghosts of the fictitious characters, not the actors, so how does he come up with ideas for a story?
"The trick with comedy is to put a normal person into a crazy situation," says Devon. "Usually somebody is having to overcome something, often something in themselves. Because of the crazy people around them, they end up trying to achieve something in a comic fashion."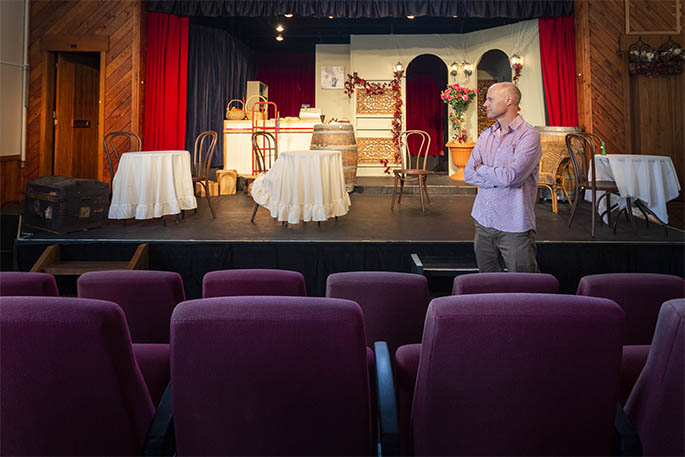 After arriving in Tauranga with his wife Kim in 1993, they've toured schools and churches, had a family and spent time teaching in Hong Kong, the Philippines and Pacific Islands. Now they are both employed by Detour Theatre Trust to deliver services here.
Writing the popular plays that Tauranga audiences love takes up a few months each year.
"I have a season for my writing," he says. "It is usually during the last quarter of the year, during October, November and the first two weeks of December. At the end of the third show, which I direct, Kim directs the fourth show and I start writing.
"The goal is to have a read-through with the cast who are going to be in the show a week before Christmas."
No pressure then.
"It's a tricky thing," he explains, "because you do need to have enough time to write a play, but you do have a deadline. The trick is to work out what's reasonable and then write."
It sounds intense, but then with writing, we usually take as much time as we have available.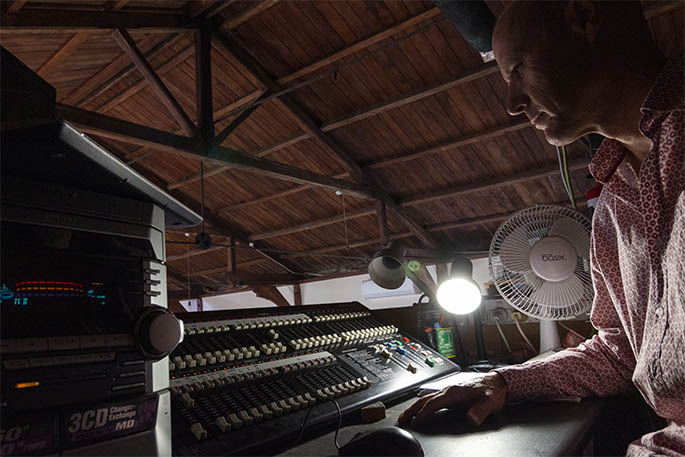 He likes sitting amongst the audience, observing their responses and comments. In some ways, the play is hiding itself from him until that moment.
"A play needs an audience. Sometimes you get feedback, but the more personally people are affected by something the less feedback you get.
"Sometimes they say they haven't laughed so hard for so long. They enjoy coming to the theatre and seeing something completely madcap - a nutty comedy that has a really warm ending. It is therapy. They've been able to come in and let go of everything else for two hours.
"You don't really know what your play is until you see it in front of an audience.
"You can write it thinking that it's a particular thing. You rehearse it and, on opening night, sit there with them watching it. But then you realise, because you are sharing the experience with the audience, that although the grand theme of the play was 'this', it's actually 'that'.
"What you think is a nice little moment becomes a moment with a lot of gravity when the audience are viewing it, and you've underestimated it."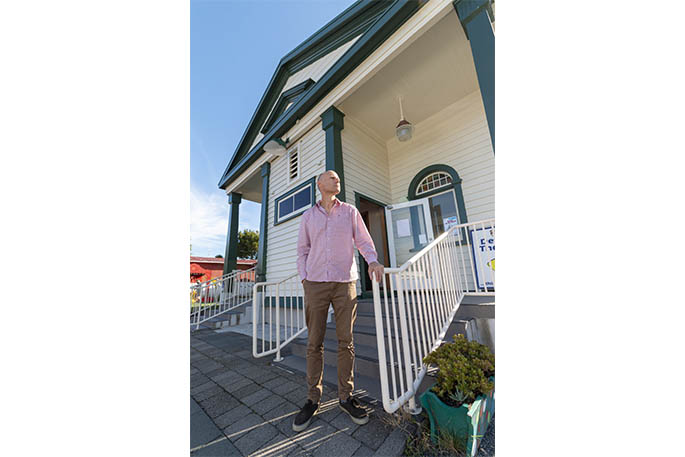 Devon says his favourite play is always the one he's doing right now, because it's fresh, new and exciting. "By the end of the show though, you've milked it for six months, with writing, casting and producing it.
"This year we're doing a new show and one we produced a few years ago. It was fascinating reading through some of my earlier plays – they were full of surprises, because of having produced them and then not looked at them for ten years."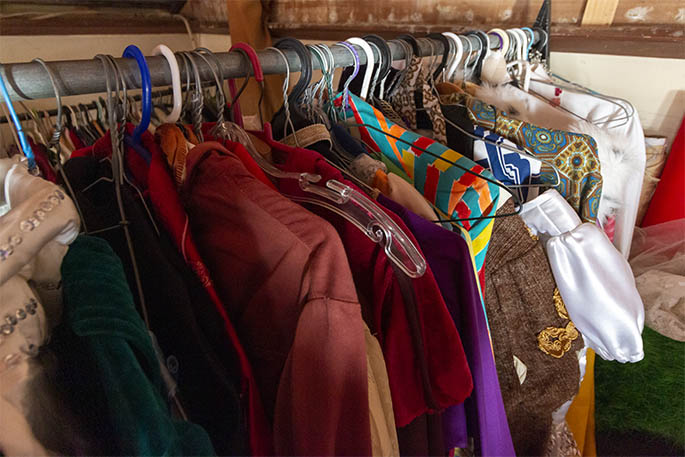 His plays are marketed through an agent and staged in theatres around the English-speaking world in countries such as Canada, the UK, Australia and America. They're also performed in theatres around New Zealand.
"I love the fact that we will produce the first show here in this tiny place and then it will go to some outfit in the US," says Devon.
"It will be another community theatre but they'll have a lot of resources. It's always great to see the show and what other people do with it.
"You write a play and then you give it to that producing theatre, but how they interpret what the character is like and who they cast is up to them.
"When we go to other towns, it always reminds us that there's such a depth of talent here in Tauranga, which is why there is so much theatre going on.
"Having a good cast helps. There are so many good actors here."
For now it's a play about murder.
"Titles are important," he says. "I agonise over titles. At some point someone's going to have to try and sell tickets to this thing, so give them a favour. Murder in the Menu is telling you something is going on, and that's important."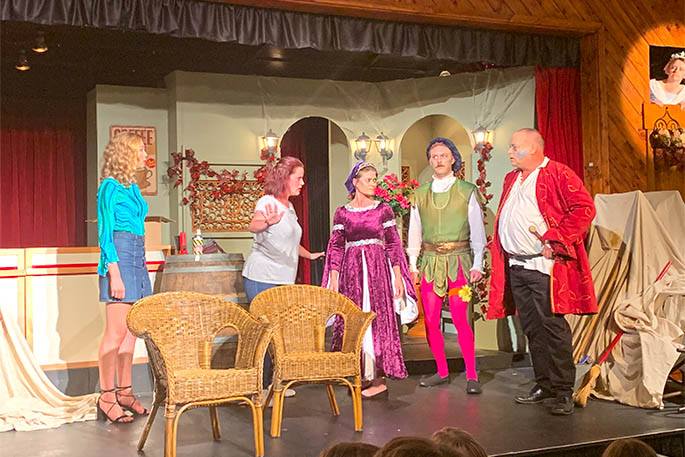 Murder on the Menu. Photo: Rosalie Liddle Crawford
More on SunLive...