PlunketLine celebrate 25th anniversary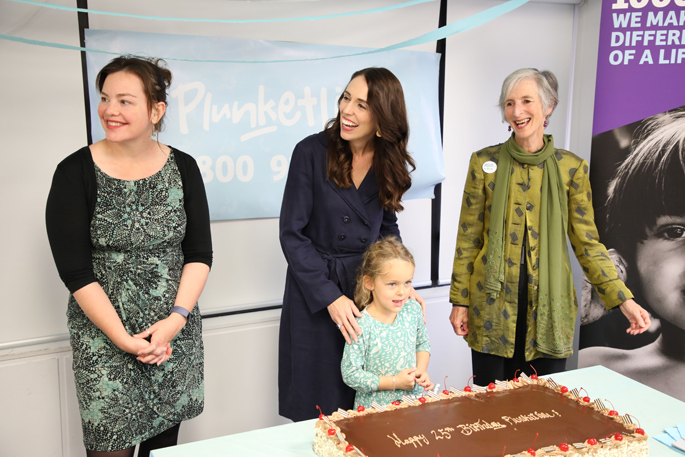 PlunketLine are celebrating their 25th anniversary after launching in 1994 as an afterhours service.
Now, PlunketLine operate 24 hours a day, seven days a week. In 2018, 2 million calls were taken at PlunketLine.
Prime Minster Jacinda Ardern says she is grateful for the call service.
"We offer our very sincere thanks to PlunketLine for the important work it does for families across New Zealand."
Associate Minister of Health Julie Anne Genter says as a new mother, she appreciates services like PlunketLine.
"I'm a new mum. My baby is now seven and a half months old, and I'm constantly amazed at how fast he grows and changes. During this time, I've known that if my partner or I had needed its advice, PlunketLine would be there for us as it is for other New Zealand families."
"I love the fact that 24 hours a day, 7 days a week, every day of the year, PlunketLine is free to ring from any phone – mobile or landline – in New Zealand, and it's open to anyone. It's a simply fantastic service.
"We will ensure that the very youngest citizens of Aotearoa New Zealand, and the people who care for them, are well supported. PlunketLine is part of that wraparound support."
More on SunLive...