What's on - orchids, frisbees, sport and tattoos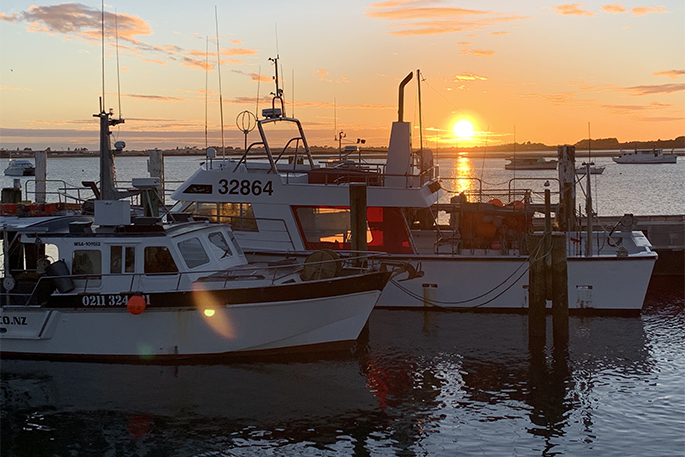 Kia ora and welcome to Saturday!
The weather forecast for today is for a fine day with some southerlies. It's a three-clothing layer day with an expected high of 19 degrees, and an overnight low of 7 degrees.
We are well and truly into autumn now, and the cooler days are starting to settle in. Autumn is a great time to get planting, pruning and fertilising, hedging and repairing existing or sowing new lawns.
For a Saturday gardening tip, vegetables such as garlic, beans, beetroot and leafy greens like kale can be planted at this time of year. It's also not too late to sow spring flowering bulbs such as dahlias, poppies, lilies and sweet peas.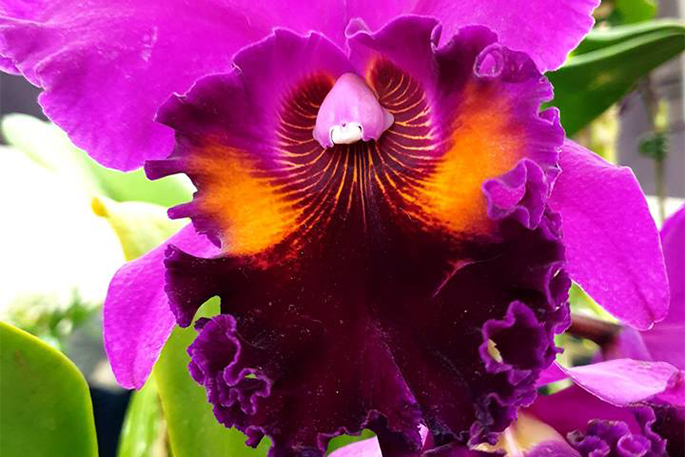 The Bay of Plenty Orchid Show runs from 10am - 4pm at the Te Puke Memorial Hall, Jellicoe St, with plant sales and raffles. More information here.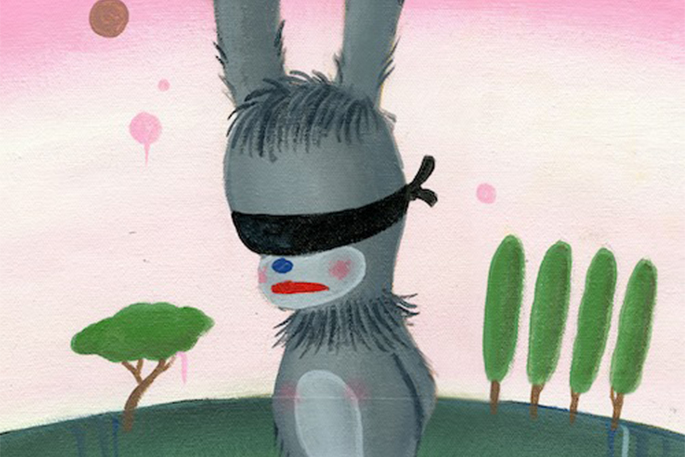 Bring along the whole family to the Mega Easter Family Fun Day from 10am – 3pm at the Tauranga Art Gallery. Enjoy creation stations, face painting, an Easter hunt and more great fun set against the backdrop of Mega World. For more information click here.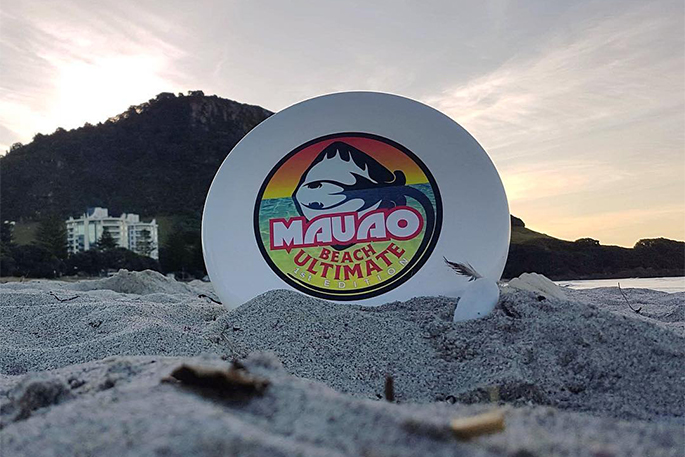 Come down to Mount Main Beach this weekend to watch the first ever Mauao Beach Ultimate Frisbee tournament! Games run from 8.30am-4pm Saturday and 8.30am to 2pm Sunday. Check out more information here.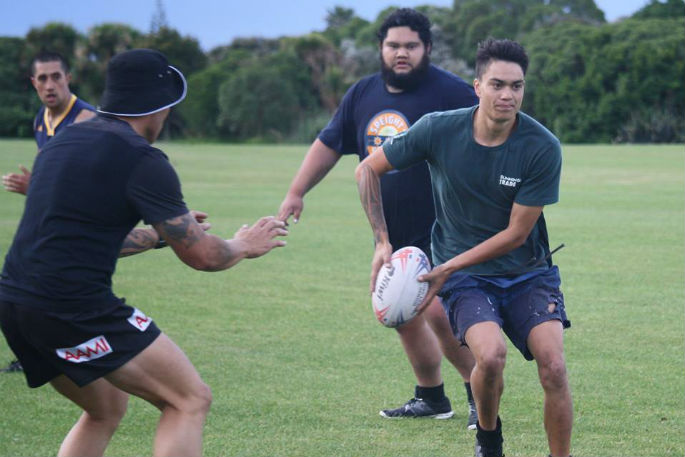 Bulldogs pre-season training at Gordon Spratt Reserve
The Bulldogs premiers play Hamilton City at 3pm at Gordon Spratt Reserve in Papamoa. The reserves play at 1:30pm. Across town the Eels premiers and reserves play Taniwharau at the same times at Mitchell Park in Otumoetai.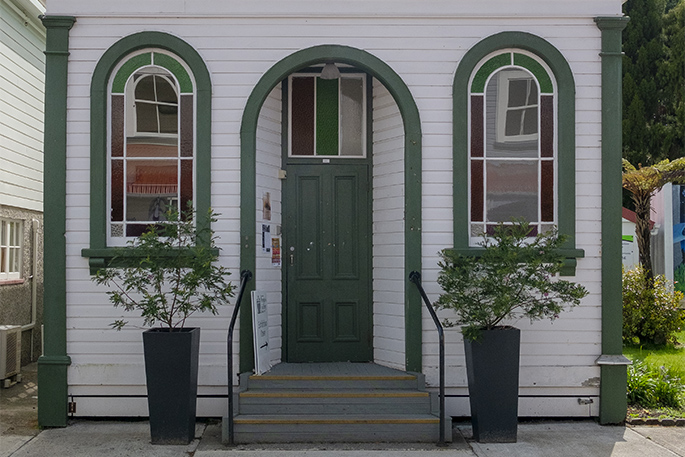 The People's Gallery-Toi ka rere
If art is your thing, head over to the Odyssey' Art Exhibition, at The People's Gallery-Toi ka rere at Tauranga Historic Village. There you will find that Kinsa Hays, Carolyn Watts and Bob Drake, three exhibitors from the Katikati Art Group, are each showing their own take on an aspect of their journey through life. Expressed in completely different ways, 'Odyssey' brings together colour, assemblage and form in a community setting. The exhibition runs until April 22. More information here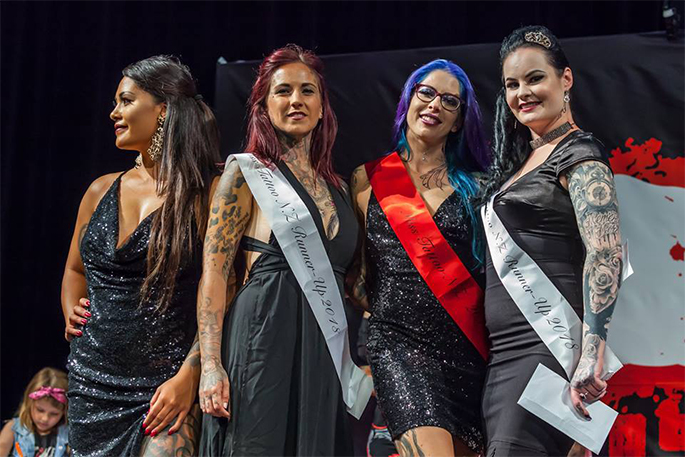 Miss Tattoo 2019 is happening at Trustpower Baypark
The Tattoo & Art Extravaganza is happening today and tomorrow at Trustpower Baypark, with international and local tattoo artists, indoor and outdoor zones, live entertainment, Wearable Art Show, Creative Village, caravan street art exhibition, bike stunts, live bands, and a variety of food and drinks. Click here to find out more.
The Miss Tattoo 2019 starts at 1pm, also at Trustpower Baypark.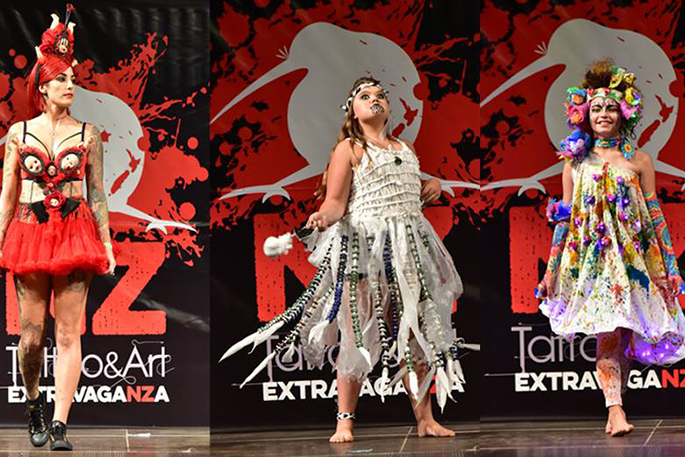 The Wearable Art Show starts at 3pm at Trustpower Baypark today, and will be a spectacle of creative fashion with no limits. The theme for 2019 is Futuristic. Click here for more.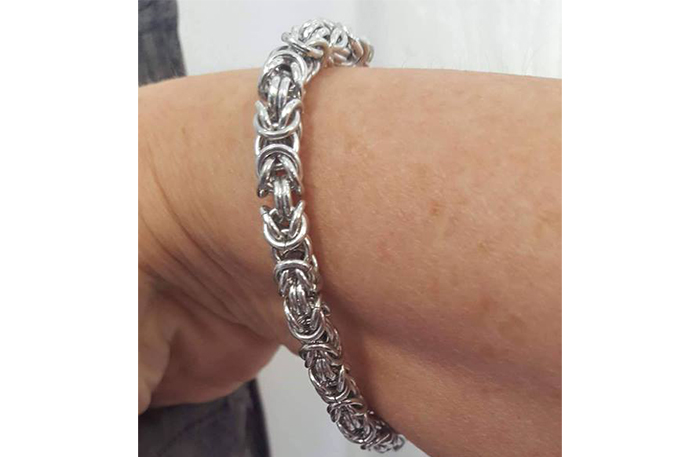 At 1pm at the Atrium Gallery at Plummers Point, come and make a chainmaille bracelet. Chainmaille is an ancient art of joining together metal rings to make items, in this case, jewellery! Come and make your own Byzantine style chainmaille bracelet in silver coloured aluminum rings. Learn more about this here
Today is the birthday of my favourite French writer Jeanne Guyon. Born in 1648, she once wrote "In your occupations, try to possess your soul in peace. It is not a good plan to be in haste to perform any action that it may be the sooner over."
There is so much more happening around the Bay today. Check it out below.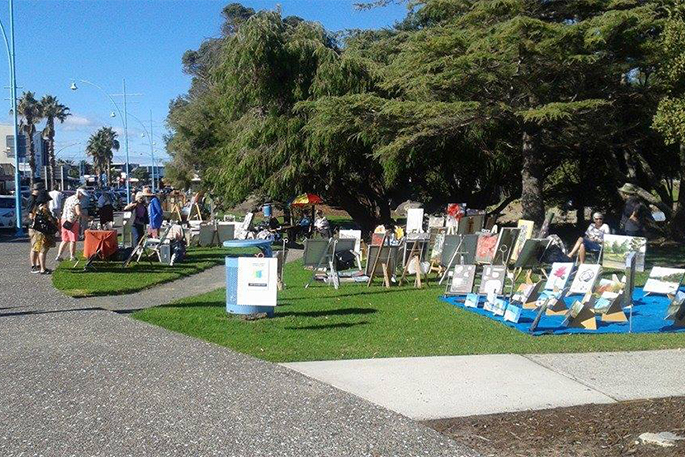 Art in the Park at Coronation Park, Mount Maunganui
Art In The Park
Original Art for Sale. Coronation Park, Mt Maunganui. Weather permitting. 9-4. Tauranga Society of Artists
---
Bay Network Singles Club
50plus. Make new friends. Barbeques, outings, dining out & pot-lucks. Ph Jonathan 572 2091 or Maureen 021 112 3307
---
Beth-El Messianic Family
Come celebrate Shabbat (Sabbath) as Yeshua (Jesus) & all early disciples did, both Jews & Gentiles together. All welcome. 10am Otumoetai Primary. Joel 021 768 043
---
BOP Orchid Society Show
Te Puke Memorial Hall, 10-4. Plant sales, raffles etc. Adults $3, children free. Refreshments avail. All welcome.
---
BOPMPBC Offshore Races
At least two 20-min races, a 1 hr race & tunnel race as well. Racing starts 9am, Thunder Valley, Tauriko
---
Genealogy Informal Group
Family history discussions. Visitors Welcome. 1:30pm at Small hall behind Brain Watkins House, cnr Cameron Rd/Elizabeth St, Tauranga. Ph Sue 544 1751
---
Greerton Hall Market
Last Saturday of month. 8am-12pm. Stalls inside/outside. Discounts for charity groups. Refreshments available. Phone/txt for site. Tricia 07 543 1487 or 027 908 2952, www facebook.com/greertonhallmarket
---
Jam Session/Open Mic
3rd Saturday of every month at Mount RSA. All genres welcome. Backing band available. Keith Dickson 021 170 239
---
Jigsaw Puzzle Library
10am-12 noon. Choose from of 300 puzzles. Hire $1 per 1000+ puzzle, 50c under 1000. Cnr Highmore Tce & Brookfield Tce. Ph 576 0698
---
Katikati Art Group
Odyssey Exhibition running until 22 April at The People's Gallery, The Incubator, Historic Village, 17th Ave, Tauranga.
---
LOL Laughter Wellness
Laugh your way to wellness. To learn how, come & join us at Arataki Community Centre, Zambuk Way, Mt Maunganui. 11-11:45am. Ph Trish 022 036 6768
---
Mount Maunganui Sequence Dance
Monthly Dance 7:30-10:30pm Arataki Community Centre, Mt Maunganui Sheldon's Band. Lovely supper. $7. Ph Erica 576 0578 Mount Maunganui Scottish Society
---
Multicultural Mandarin Classes
Monday conversational all levels Mandarin classes 6pm-7pm. Saturday academic classes 10am-12pm. Registration required to enquiries@trmc.co.nz
---
Otumoetai Tennis Club
Adult Tennis. Start time 1:30pm Bellevue Park Windsor Road (adjacent to swimming pool complex). New players & visitors welcome. Ph Fred 544 5088
---
Petanque
1pm Tuesday & Saturday 45 Kawaka St, Club Mt Maunganui. No Equipment needed, come & try this low-impact sport. Jo Ann 578 3606
---
Pottery Gallery
Bethlehem Pottery Gallery is open 10am-2pm Tues,Thurs & Sat. Come along & purchase locally made pottery.
---
Sabbath Worship Services (Hairini)
Experience God's Love worshipping at 10:30am Saturdays at Baden Powell Centre Harrisfield Dr, Hairini. Ph David at Church of God's Love 7th day 020 4128 3124. www.churchofgodslove.com
---
Taoist Tai Chi
Beginners Tai Chi classes Mon-Sat, 15 Koromiko St, Tauranga. Also KatiKati, Mount, Papamoa & Te Puke. For times visit www.taoist.org or ph 578 9116
---
Tauranga Synchronised Swimming Club
Have a go at synchro! Beginners train Saturday mornings at Baywave. Supportive & friendly environment. First lesson free. Ph Jo 027 543 1697, www.taurangasynchro.co.nz.
---
Te Puke Toy Library
New opening hours Wed-Sat 10am-1pm Thurs 3:30-5:30pm during Terms 1 and 4. 7 Stock Road Playgroup Friday 10am-12pm. Come on down & join to hire toys & have some fun.
---
Well-being for Women
You're invited to join the conversation on the health & well-being of women 12:30-3 at Waipuna Hospice. Email Jeanette: newzealand@esotericwomenshealth.com
More on SunLive...