Raising awareness one paper doll at a time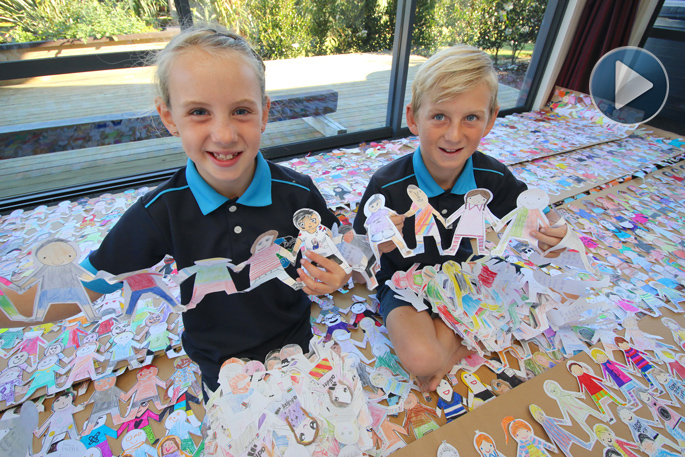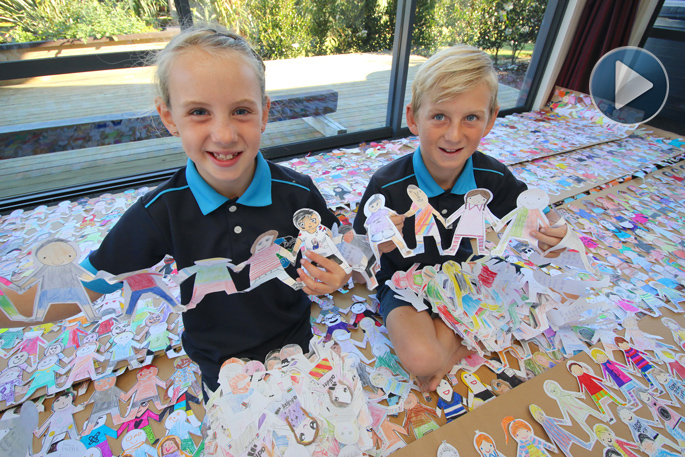 Click the image above to watch the video
An eight and ten-year-old sibling duo have taken the country and world by storm using paper dolls.
Tahatai Coast School students Emily and Dan Barback's idea to raise awareness for the Christchurch attacks has escalated over the past few weeks.
The siblings' mother Jude Barback, says Emily and Dan wanted to do something to connect students and thought it would be great if children across the region took part in decorating and connecting paper dolls together.
"After the mosque attacks, it was hard to talk to the kids about it. They were horrified at the idea of people being attacked because they just believed something different," says Jude.
"They said that's not what it's like at school, there's lots of different cultures at our school, and I said I think a lot of people will agree with you.
"Then they said, why don't we do something, and they initially thought they'd get a big piece of paper for everyone to sign."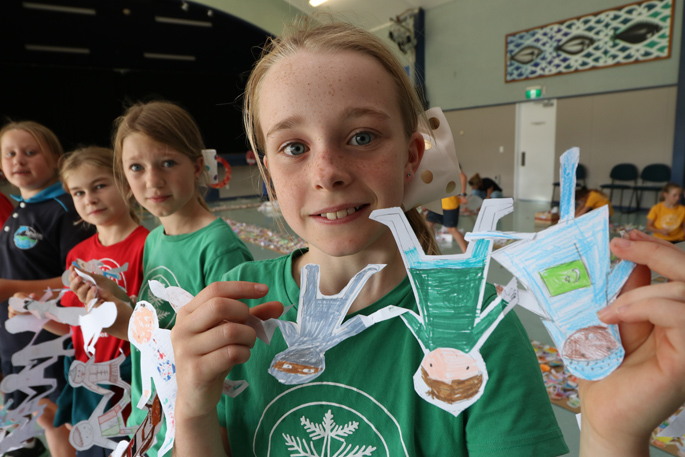 Sophie Loader works on the paper dolls. Photo: Daniel Hines.
Jude says Emily came up with the idea about paper doll chains as a way to connect students and to raise awareness.
"And Dan thought, why don't we get other schools to join in as well, and to be honest I think they thought just a few Tauranga schools would get involved, but it's gone way bigger than that."
Jude says the paper chain idea has struck a chord with many other schools across the country.
"It's given kids a way to discuss quite a difficult subject in a positive light.
"It's also given them something creative to do. The dolls are just beautiful. They come in every day."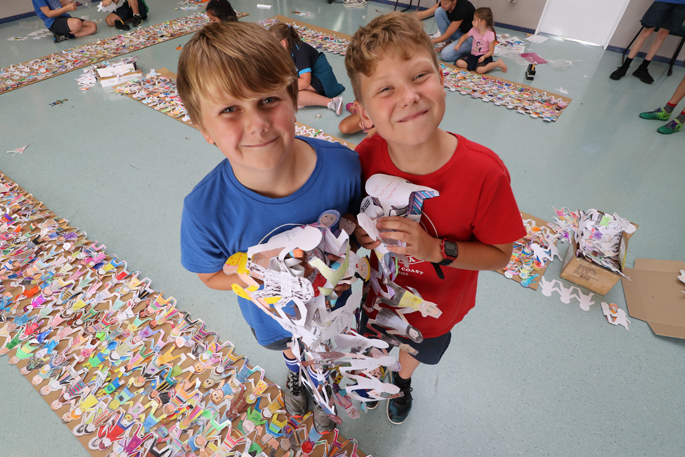 Students Ryan Parker and Ben Jessop lend a helping hand at the working bee. Photo: Daniel Hines.
Jude and her children set up a template for people to print out, decorate and send back to them, in the hope of making the world's longest paper doll chain. The record is 8.5km.
"It could be possible, it's so hard to judge."
"We've received parcels from all over the country and from overseas now. After an initial article on social media, it went viral, so we created a Facebook page for The Paper Doll Project, and that has links to the template, but people can make their own, and they send them in."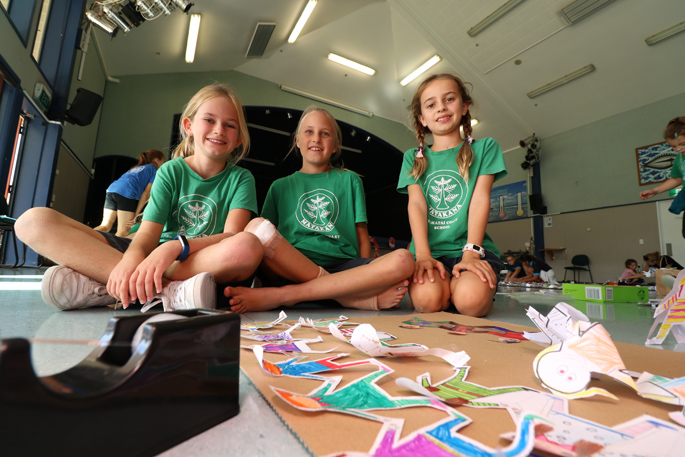 Photo: Daniel Hines
Working bees have taken place at Tahatai Coast School and more are planned, in order for members of the community to come together to decorate and stick the paper dolls together.
Jude says they are not sure what the end result of the paper doll chain will be.
"In terms of what to do with the chain, I think the kids would like to take it down to Christchurch, but logistically I'm not sure if that is feasible, but we might put it to the public or the Facebook page to see what people think."
Jude says Emily and Dan are blown away with the responses they have had.
"I think the most profound thing has been the letters written to them saying wow, thank you for this idea, we really support it, we really agree, and that was the whole point of it, the fact that others felt the same way as them, that it's okay to be different."
Dan says they came up with the idea following the attacks.
"It's pretty sad, I didn't know why someone would do that."
Emily says following the Christchurch attacks, her school community has become stronger.
"We thought why not make a long paper doll chain to show that everyone can get along, no matter how different you are."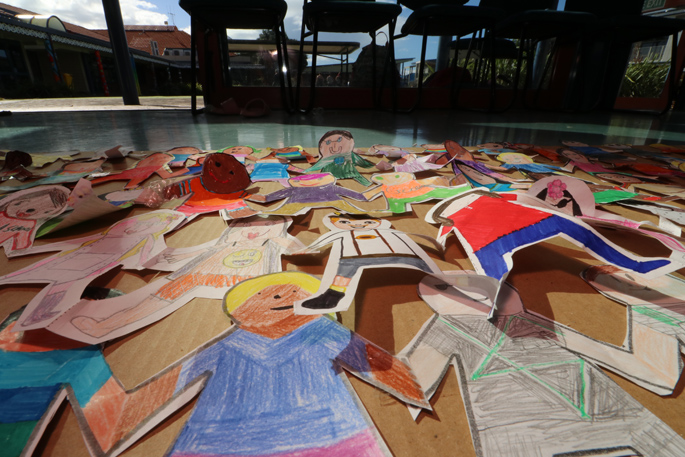 Photo: Daniel Hines
More on SunLive...