Tauranga parkrun celebrate first anniversary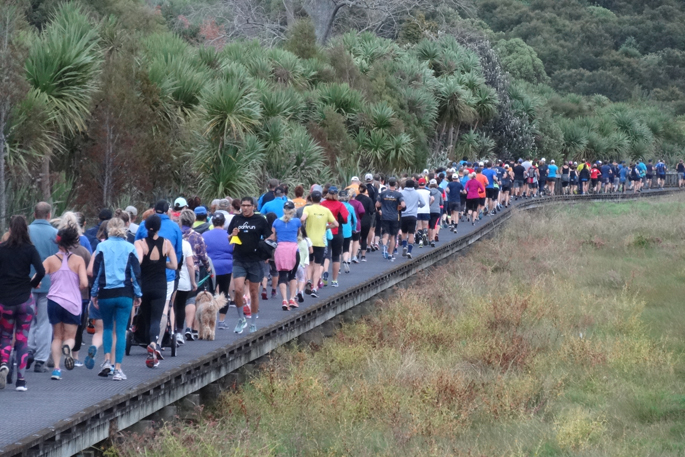 Tauranga's parkrun group are celebrating their first birthday on Saturday, April 27.
Parkrun is a global phenomenon where members of the community come together on a Saturday morning to run, jog or walk five kilometres for free.
One of the Tauranga parkrun event directors and volunteers Sally Cooke says the weekly event is to encourage health and wellbeing.
"It's a global initiative across the world, and a year ago myself and some other volunteers got together and said lets set it up in Tauranga. We went to park run New Zealand and they worked with us.
"We set it up at Kopurererua Valley down off the historic village, and it's been fantastic.
"We've been building up a community across the year of runners, walkers and joggers who join us every Saturday, so it's really exciting to celebrate our first birthday on the 27th."
Sally says it was very timely when they launched parkrun almost a year ago, as many members of the community were hoping a park run would be set up in Tauranga.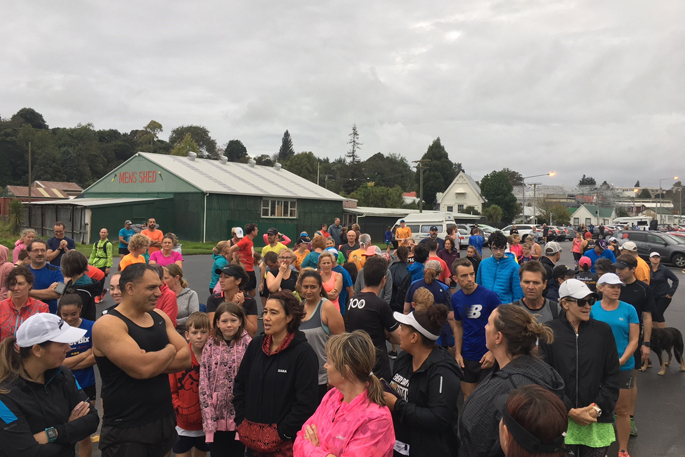 "When we first started, apparently we set the record for the most number of people at a parkrun event launch across the country, we had around 270 runners."
Across the year, every Saturday the parkrun goes on no matter what the weather.
Sally says no matter what the conditions are, even in the cold winter months they get an average of around 120 people each Saturday participating.
"It's great, obviously we'd love to keep running it, it's such a great community event. It's quite different to other running events, you just turn up on the day, you've already registered on the website, it's free, you can turn up with friends and family, you're dog on a leash, your kids.
"It starts at 8.00am and when they finish, you can either leave or stop and have a coffee, it's more about the community aspect and bringing people together every Saturday that contributes to health and wellbeing.
"It's really lovely from the community aspect. Every meeting we do a briefing and ask if anyone is from out of town and we've had other runners and parkrunners from throughout the world, it's really neat."
Sally emphasises the parkrun is for people of all abilities, whether you decide to walk, jog or run, and kids can take part.
"The nice thing is the parkrun initiative is about getting involved, it's not a race necessarily, you can make it a race, and it's about getting out there and doing it. On the website you can check your time and challenge your own personal best."
The Tauranga parkrun begins at the Kopurererua Valley, down the board walk and along the stream for two and a half kilometres, then participants turn around and make their way back to the start.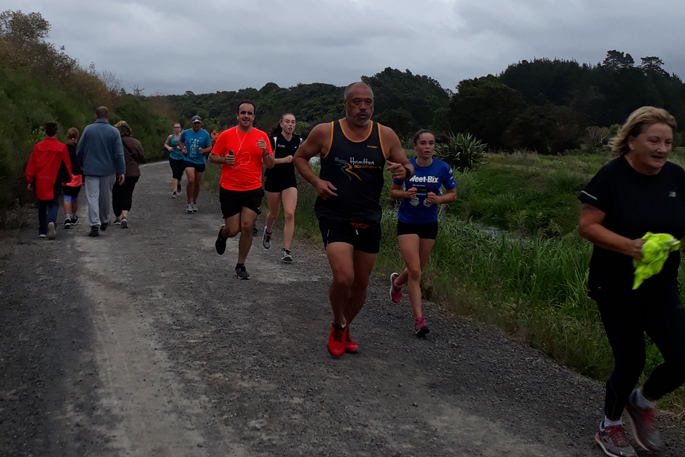 The event is free as New Zealand Home Loans act as the national parkrun sponsor, and the local Tauranga parkrun sponsor is Foot Mechanics.
Sally says both sponsors will be at the Tauranga parkrun's first birthday getting involved in the celebrations.
"On the 27th, New Zealand Home Loans are putting on a barbeque, Foot Mechanics are going to be down there on a pop up site doing free foot checks for running, and there is a competition to win a pair of Asics running shoes, as well as spot prizes, it's all about having a lot of fun."
For more information on Tauranga parkrun, visit the website here.
More on SunLive...