Papamoa Primary taking a sustainable leap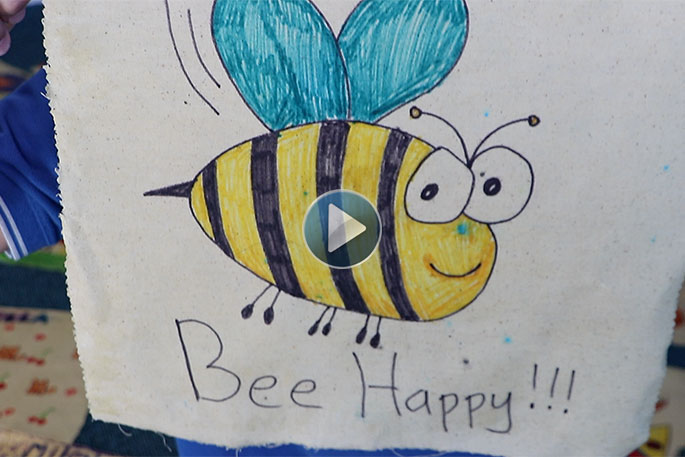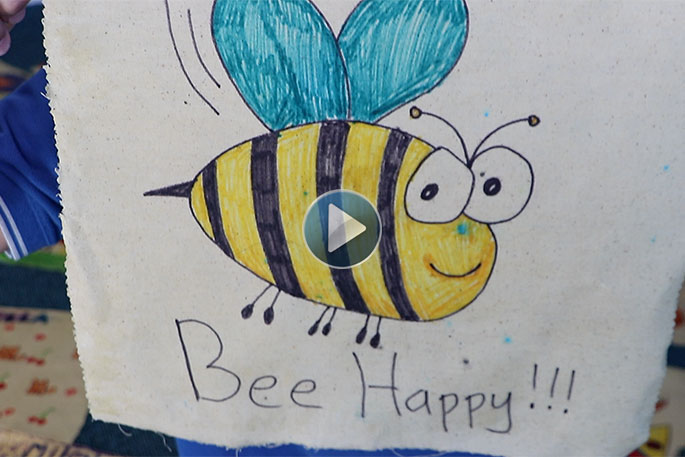 Click the image above to watch the video
Papamoa Primary School students and teachers are busy bees today.
The students are taking part in a sustainable activity to design and make their own beeswax wraps.
Year three and four teacher Patrick Barrett says so far the students have made close to 200 beeswax wraps with the help of parents and staff over the past week.
"During this term in week four and five we had a zero waste programme run by the Tauranga City Council and our focus was reduce, reuse and recycle.
"One of the things we learned from what we took on was making things as reusable as possible, and one of the teachers Mrs. Edwards went to a beeswax wraps professional development session run by the Tauranga Council and she brought back the skills that she learnt through that, and we thought it would be a great way to continue learning.
"The children are able to make their own beeswax wraps and bring their lunch and sandwiches in their own wrap and to be proud of that."
Patrick says team leader Sara Travers and Shannon Edwards, who are teachers at the school, deserve a lot of credit for getting the activity up and running.
The teachers at Papamoa Primary School see a lot of plastic in children's lunchboxes these days, says Patrick.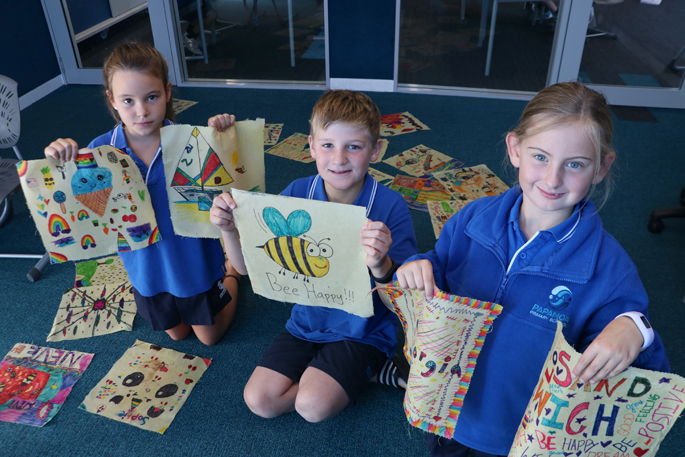 "We are trying to minimise the plastic and get the kids involved and understanding that this is a sustainable way to change their own habits and maybe their families and parents habits.
"The kids can maybe encourage their parents to have their own beeswax wraps if they know how simple it is, or to purchase their own material and to use those."
Papamoa Primary School student Mackenzie Taylor says he enjoyed the process of making the beeswax wraps.
"We brought the wax to school and we melted it all down into wax wraps, then we got some fabric, coloured it all in, and then we put wax all over it.
"Instead of using glad wrap, we turned it into something reusable, and it is something you can use more and it will last longer."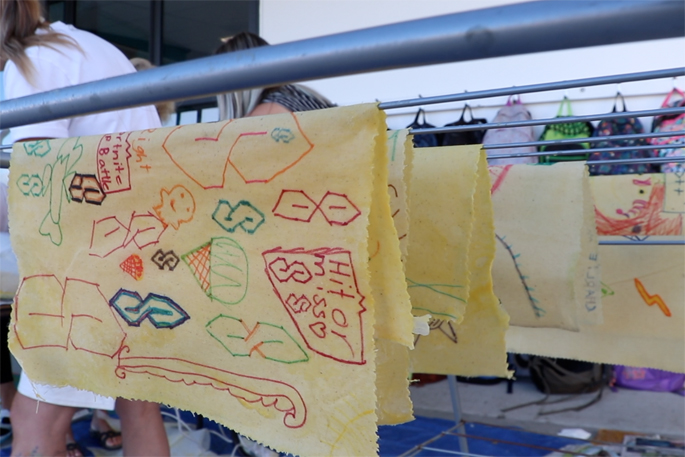 More on SunLive...