Water leak sparks fire callout at Port of Tauranga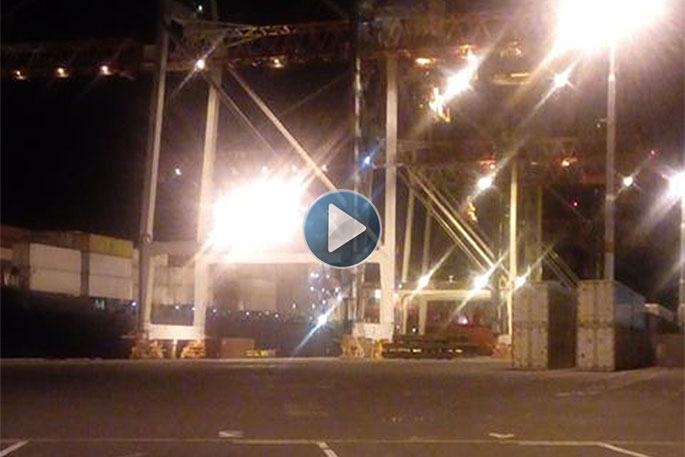 Water leaking from a container sparked a fire callout to the Port of Tauranga this morning.
All work was stopped at the port around 3.20am, following a suspected chemical leak.
In a message to SunLive, one person says four fire trucks were called and all work was stopped.
A Fire and Emergency New Zealand northern fire communications spokesperson says crews responded to a call at the port following reports of a chemical leak.
Upon investigation, it was found the leak was just water.
A Port of Tauranga spokesperson says workers at the Port of Tauranga noticed liquid leaking from a container being loaded onto a ship early this morning.
"As per standard procedure, operations were paused and emergency services were called to investigate.
"The liquid was identified as water. Operations resumed and there were no delays to the ship's departure."
More on SunLive...