Systems collide to create tumultuous thunderstorms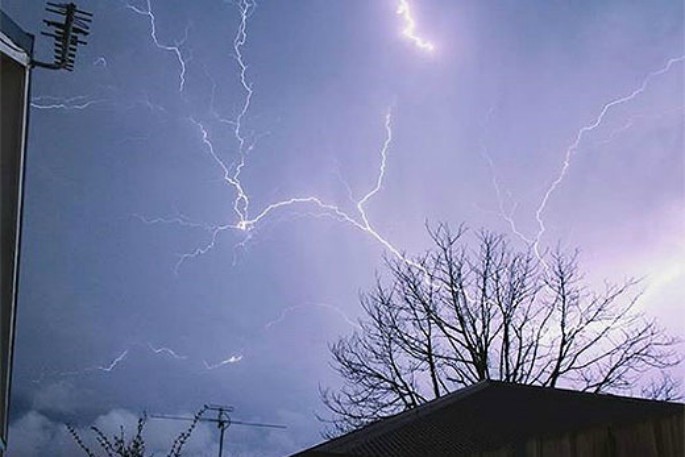 More than 500 lightning strikes have been recorded in the central North Island after weather systems collided.
Heavy rain warnings are now in place for eastern parts of the lower North Island.
MetService meteorologist Peter Little says the central region around Taupo, Rotorua and Taumarunui was hit by localised thunderstorms about 6pm on Sunday. They brought some wild weather after a period of relative calm.
"There has been quite an active line of convergence where winds meet and bang into each other and there's been a line of thunderstorms formed right across the central North Island area."
He says one of these systems brought very intense weather to a localised area north of Taupo.
"Fortunately they haven't been over an urban area.
"If that thunderstorm has been over Taupo city it could have caused quite a lot of issues with stormwater and that type of thing."
All thunderstorm watches have since been lifted.
More on SunLive...