Omokoroa future plan close to being finalised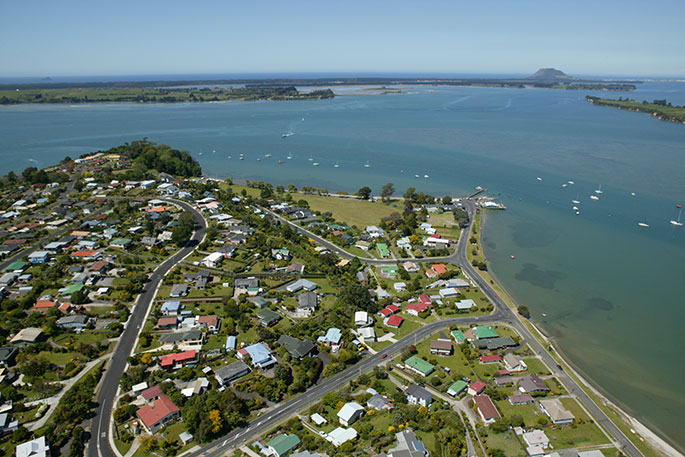 The preferred option for Omokoroa's next stage of future urban planning will be finalised by Western Bay of Plenty District Council at the end of April and presented to the Omokoroa community for feedback in May.
This stage of Omokoroa's growth embraces the area between the railway line and State Highway 2 – which is anticipated to support a community of about 4000 residents by 2060.
Council's Resource Management Manager Phillip Martelli says the main aim of the structure plan is to ensure that all components of a future urban area are sensibly integrated to produce a pleasant living environment.
Four options were presented to the community last year and valuable feedback was received.
A technical steering group has worked through the options and resident's submissions to arrive at a preferred mix, taking into consideration elements of all four original options.
Council has also been in close consultation with the Ministry of Education about the future location of primary and secondary schools in the structure plan area.
"The preferred option will include the location of residential area, town centre, schools, sports grounds, potential industrial areas and access for all modes of transport," says Phillip.
"We have taken longer than expected to finalise an option because some aspects were more complicated than initially anticipated. We needed to make sure the costings are financially feasible and that the location of all infrastructure is right.
"Any option must also ensure good urban development that will provide residents with the 'look and feel' of a community that is pleasant to live in and easy to access and move around."
Open days last year were well attended by Omokoroa residents who shared their views on the four options.
Discussion focused on community, culture, heritage and arts; built environment; play time; getting around; environment; and local economy.
After the preferred option is presented to the community, it will be fine-tuned and progressed to a Plan Change. It is a Resource Management Act process to incorporate the structure plan into Council's District Plan – a legal document which provides rules for new development or changes to the use of land and buildings.
For more information visit council's website: https://www.westernbay.govt.nz/our-district/current-projects/Pages/Help-shape-Omokoroa%E2%80%99s-future-development.aspx
More on SunLive...