Car crash in Tauranga following pursuit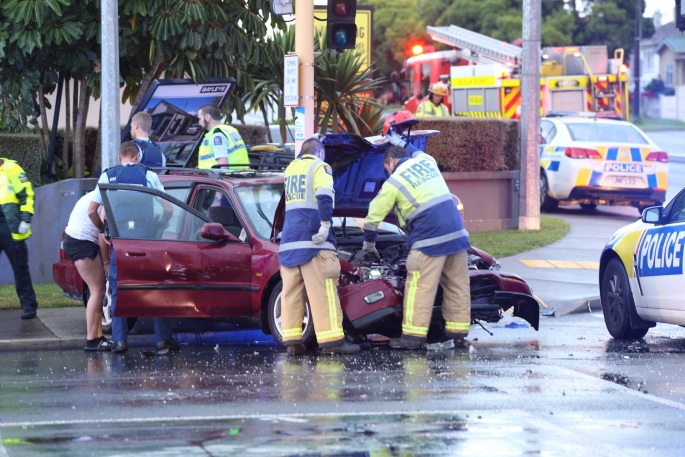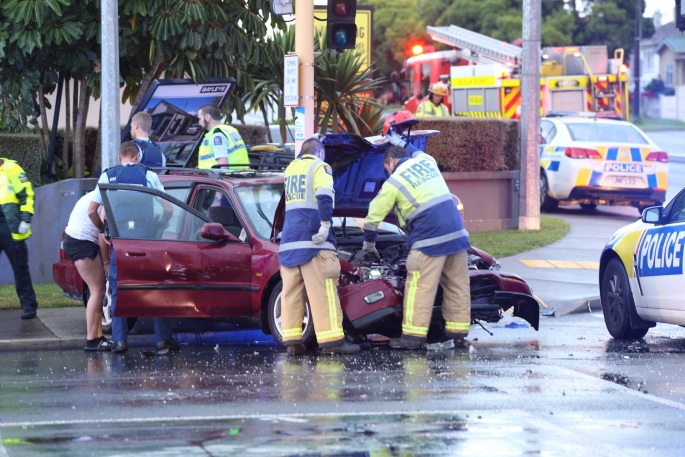 Click the image above to watch the video
It has been reported that a car has collided with another car following a pursuit in central Tauranga this evening.
The crash occurred at approximately 6.45pm on Saturday at the intersection of Fraser St and 15th Ave.
A bystander at the scene said that the red car being chased was coming up 15th Ave from the direction of Grace Rd towards the Fraser St intersection and collided with another car.
"A police car was chasing it up 15th Ave, and there was another police car already waiting at the intersection. Luckily no one was killed. If somebody had been standing at the lights it wouldn't have been good at all."
It's understood that five or six Police cars, a fire truck and two ambulances attended the scene of the crash.
It is unknown at this stage if the drivers of both cars were injured.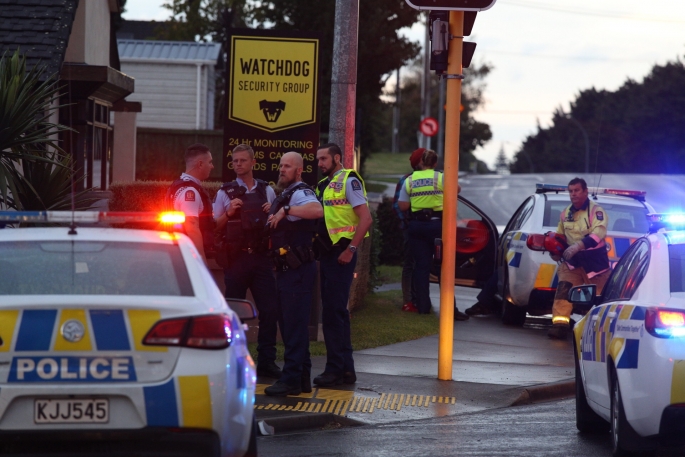 More on SunLive...