Elizabeth Street traffic lights to be switched on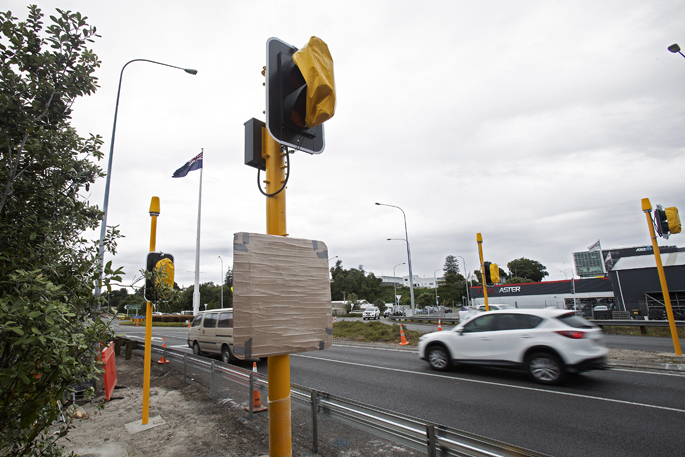 From mid-April, motorists who use the Elizabeth Street roundabout along State Highway 2, will notice that traffic lights will be switch on.
The NZTA have taken to Facebook to say the roundabout metering will be in place to help improve the traffic flow in the morning peak.
"The traffic lights on Takitimu Drive will have orange and red lights – no green, and will be phased to ease queues for SH2 Takitimu Drive south-bound traffic.
"Give way rules still apply when entering the roundabout."
The lights will only operate when traffic queues on SH2 southbound activate the metering. When this happens, the lights will turn orange then red to stop the vehicles, allowing SH2 citybound traffic to enter the roundabout.
The roundabout metering follows an Australian system that uses orange and red lights only, with no green.
It is also the same system that was installed at SH29A Barkes Corner roundabout. It will be trialled for 12 to 18 months, and may become permanent.
This work is part of a wider programme being implemented across the Bay of Plenty to improve safety and efficiency.
More on SunLive...