LED's lighting up Thames-Coromandel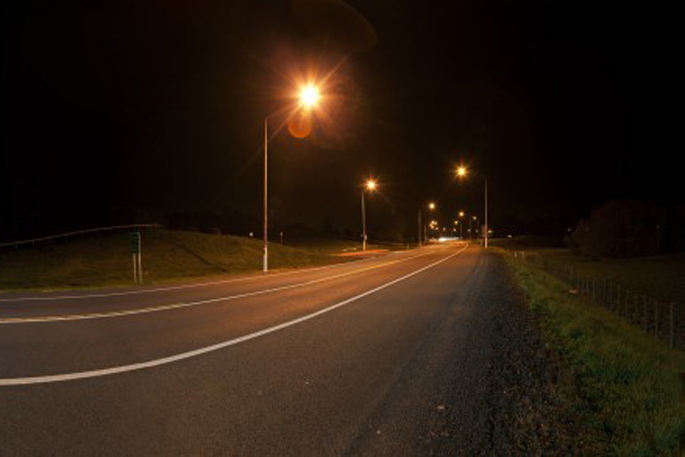 Light emitting diodes (LEDs) are the latest innovation in road lighting technology, and they're brightening up Thames-Coromandel District roads with the help of the New Zealand Transport Agency (NZTA).
The Thames-Coromandel District Council owns 3,112 street lights across the road network and already, 84 per cent of those lights have been converted to LED, in a fast-tracked programme that brings efficiency and cost savings.
The bulk of the LED upgrade programme has been completed using an increased subsidy rate from NZTA of 85 per cent, compared with the normal subsidy rate of 51 per cent.
The remaining non-LED lanterns are decorative type lights that will be upgraded as appropriate replacements are found or become available.
"The benefits include both reduced energy and maintenance costs as a direct saving to our ratepayers, as well as less quantifiable benefits such as reduced light spillage to enable a darker night sky," says Thames-Coromandel Mayor Sandra Goudie.
The street light renewal project has resulted in an energy reduction of 48 per cent in the last year and an associated power cost reduction of 22 per cent. The differential between these two figures is due to the fixed network charges.
The period July, 1 2018 to January, 31 2019, resulted in a saving of approximately $40,000 in energy costs. It is also expected that the saving in maintenance and replacement costs will be in the order of the same amount.
The transition to LED road lighting from sodium lighting and other sources throughout New Zealand has been slowly implemented over the last 10 years and is part of the Thames-Coromandel District Council's work to increase resource efficiency. To find out more about the LED light project click here.
Where the lights are installed:
Thames – 773
Coromandel Town – 123
Mercury Bay – 833
Tairua-Patuanui – 329
Whangamata - 553
More on SunLive...