Puppy flung through air by angry Hamilton man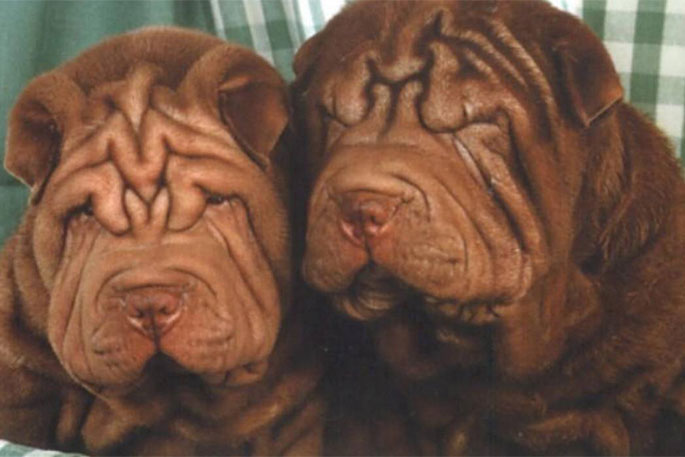 A Hamilton man who lost his temper after being told he was not allowed to take his five-week-old Shar-Pei puppy for a walk hurled the young animal six metres through the air.
William Tamarangi Palu Woods, 21, was sentenced to 80 hours of community work and ordered not to own or have an interest in any animal for a period of two years when he appeared in the Hamilton District Court on Thursday.
Woods, who is described as a gib stopper in court documents, had been having an argument with his partner on the morning of March 5 at their home in Fairfield, when he told her he was taking the animal for a walk.
His partner opposed this and followed him out of the house and onto the street, where their argument continued. It culminated with Woods throwing the puppy six metres through the air.
Luckily for the small animal, it landed on a grass verge and, as Woods' counsel Glen Prentice pointed out, suffered no apparent injury.
Woods was also appearing in court on an additional charge of breaching the conditions of his supervision. This related to an earlier sentencing of nine months of supervision, imposed in October last year on driving charges.
Woods had breached his supervision by failing to complete a mandatory course run by the Hamilton Abuse Intervention Project.
"It's sheer luck you did not injure that puppy in any way," Judge Kim Saunders told him. "If it had not landed on the grass verge you would have inflicted far more damage.
"You have a real issue with anger management."
The charge of cruelty to an animal comes with maximum penalties of three years imprisonment or a fine of up to $50,000.
On the breach of supervision charge, Woods was convicted and ordered to come up if called upon within the next three months.
More on SunLive...