Electricians claim tradies' bills will balloon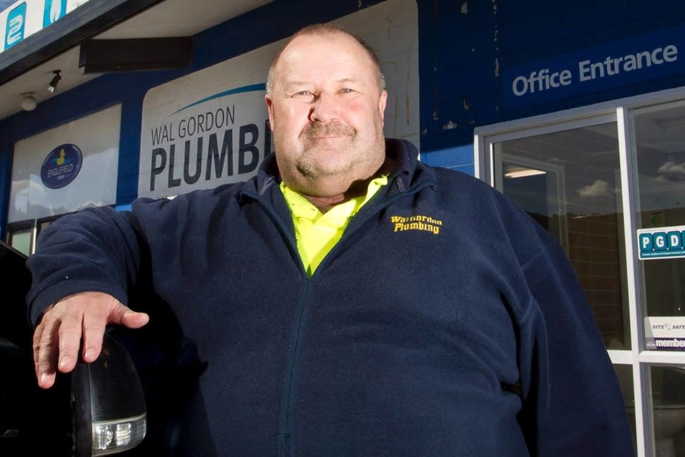 An electrician could cost as much as trip to the dentist if the Government's proposed changes to apprentice training go ahead, industry leaders say.
This week is the last opportunity to make a submission on proposals to merge industry training organisations and regional polytechnics under a new national tertiary training organisation – the NZ Institute of Skills and Technology.
Ross Beal, chairman of Master Electricians, said the changes could lead to shortages that would boost electrician charge out rates to about the same as a visit to the dentist.
He says the proposal for amalgamation was heavily flawed and likely to have "horrific" consequences for the stability of the industry.
He estimated consumers would pay 65 per cent more for electricians.
Ross based his predictions on the number of baby boomer electricians who would be leaving the industry in coming years, and the increased demand this would create.
The new entity would have responsibility for delivering classroom and work-based learning programmes such as trade apprenticeships.
"We currently have a nimble, highly responsive training organisation which the Government plans to dramatically undermine. It will set industry learning back a decade."
Ross says the proposed polytech wouldn't deliver training that employers had any say in.
"Polytechnics are funded on an enrolment basis, not outcomes," he says.
Master Electricians covered about 1100 electrical contracting businesses with an estimated 9000 workers, he says.
Josh Williams, chief executive of the Industry Training Federation, says the reforms would cause an upheaval in apprenticeships and on-the-job training.
It appeared the Government wanted to scrap the part of industry training that was delivering good results and hand over to the part to the polytechnics that were not doing well.
His members were not feeling "sufficiently informed, nor adequately consulted," says Josh.
But Wal Gordon, who has a plumbing business says the industry training organisations were trying to protect their own patches.
"The changes are good because they mean that all apprentices will receive the same level of training throughout New Zealand in all aspects of a trade," says Wal.
"Not every employer can teach apprentices about all aspects of the business. Plumbers tend to move to different jobs but sometimes a builder's apprentice may be on the same site for weeks or months and may not get the all round experience they need.
"The ITO in our sector, Skills, employs a lot of people and has a big budget that we pay for. I've had more communication from them in the past three weeks than I've had in the past 15 years," he says.
Waldon is a member of the Plumbers, Drainlayers and Gasfitters Federation and believes most members support the polytechnic amalgamation.
"Employers can still be part of it. They'll simply deal directly with the polytechs rather than through the ITOs."
The owner of Mood's Plumbing, Sam Moody, says he would like to see more consistency in training.
"When I was an apprentice it was a bit vague. Luckily I had a good boss who made sure I was up on the book work so I could do the block courses in Wellington.
"Recently I've had apprentices from ATT which is a charitable trust which employs the apprentices and sends them to a host business for practical training and that's good for the employers too.
"Whatever system is set up needs to have fewer inconsistencies and more motivation for the kids as well as something for the employer.
"It's a big investment for a business because an apprentice can't generate earnings for at least a year. Sometimes they don't know basic things like what a Phillips screwdriver is," says Sam.
More on SunLive...