St John service at 'breaking point'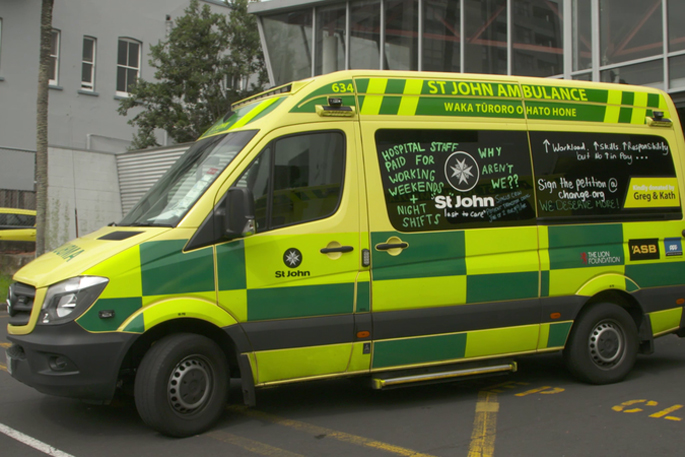 St John has launched its annual appeal for donations and says it hopes this year's campaign will be its last.
It's calling on the Government to pay for the ambulance service in full, saying its current level of funding is unsustainable.
First Union organiser Sarah Stone, who presents ambulance workers, tells Morning Report St John was at breaking point.
"The service is in crisis," she says. "They can't retain staff, they can't attract staff, and that puts pressure on existing people and it's also putting a huge amount of pressure on the service.
"Around the country, you've got ambulances sitting in stations because there aren't enough people to work on them."
Sarah says St John was up against other parts of the health sector vying for funding after a decade of neglect by the previous government.
"This is an organisation that really hasn't had any money put into it for years, so much so that the bottom rate for ambulance drivers is just over $19 an hour."
More on SunLive...