All new shopping experience at Tauranga Crossing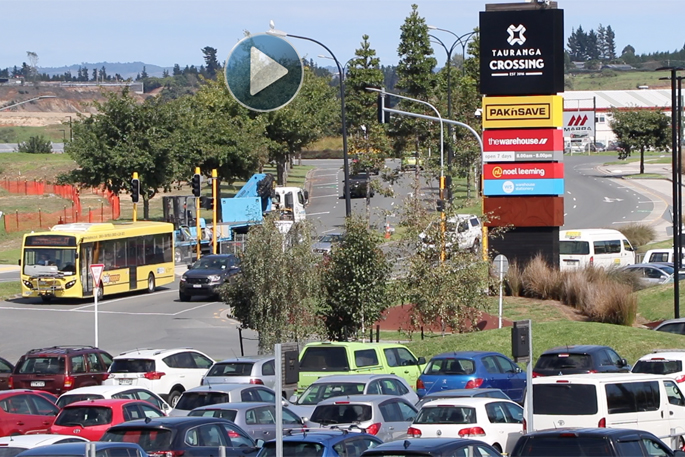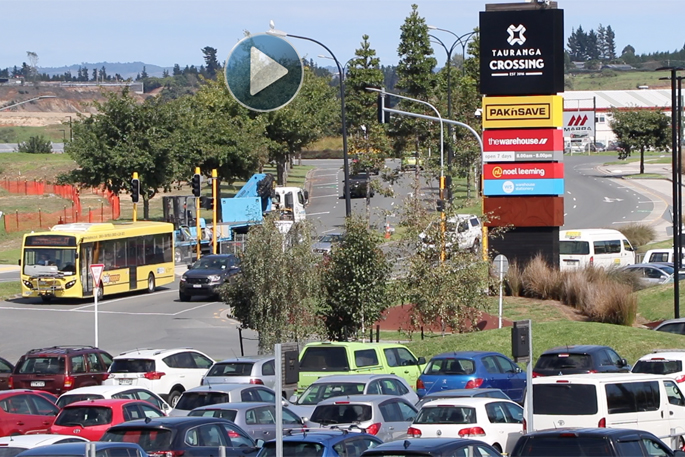 Click the image above to watch the video
Shoppers in the Bay of Plenty will be getting a brand new shopping experience come April 4 when stage two of the Tauranga Crossing is officially open.
Stage two is an extension of the first section of the mall which opened in October 2018 and brings new shops and eateries to the Bay.
"Everyone that's been involved in the Tauranga Crossing's construction has been amazing. It's a full team effort going on in there," says Tauranga Cross marketing manager Jess Handley.
"There are thousands of people who have put this together. So it's just amazing to see what humans can do when they all pull together and build a massive site like Tauranga Crossing which is huge."
The way that the shopping centre is designed is that you can go and hang out without having to spend any money, or you can grab a meal or a coffee and hang out rain or shine.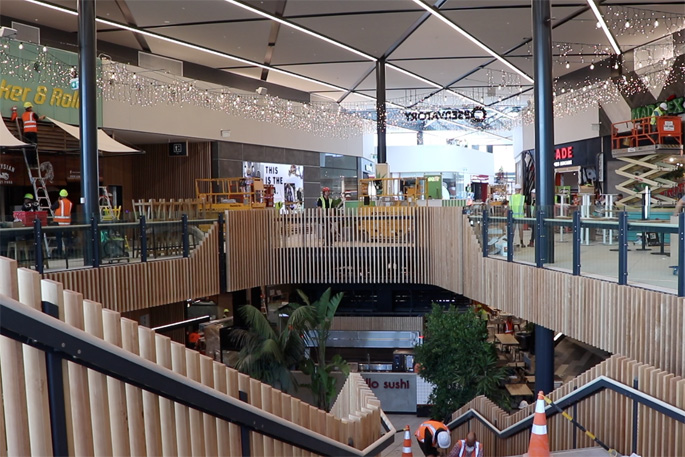 The upper level, also known as The Observatory will house a range of eateries and will stay open alongside the cinemas until 10pm every night. The Observatory will introduce a selection of firsts to the Bay of Plenty including Hawker and Roll, Bird on a Wire, Ramen Ippin and Cantina de Mad Mex.
The lower level, known as The Garden Eateries, will provide a more casual dining experience in an internal and external garden setting, featuring a variety of delicious cuisine from around the world including Indian, Mexican, Thai, Japanese and more.
You can choose to eat either inside or outside with a north facing outdoor area with seating for the adults and a slide to play on for the kids.
"I'm most excited about what the community is going to think when they walk through the doors tomorrow. It's a safe, relaxing shopping centre," says Tauranga Crossing centre manager Andrew Wadsworth.
"It's not all about shopping, you can come here and experience our unique dinning, The Observatory with the upper level dining, the garden with the kinetic sculptures by Phil Price. I think people are going to be blown away to be honest."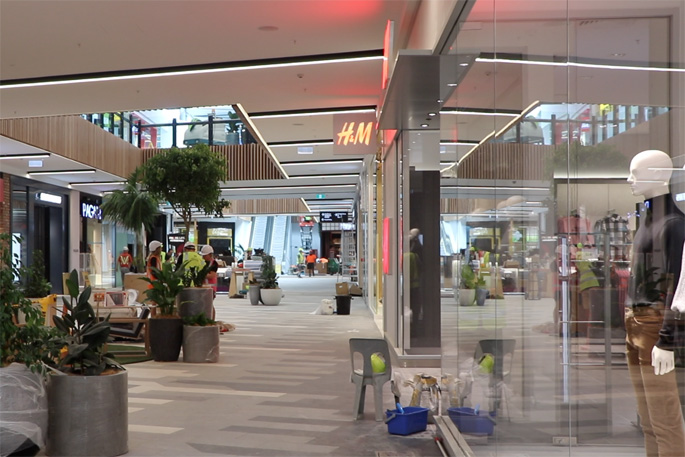 Alongside the new eateries, retail firsts will be opening in the Bay. Edge clothing and Solect are new to the Bay as well as H&M, along with old favourites like Spark, Cotton On, North Beach and Typo.
H&M is a two level clothing store. It has one level purely targeted towards womenswear whereas the lower level has sections for men's clothing, kid's clothing as well as homewares.
The 1600 square metre store is home to the biggest selection of kids clothing and a home section in the country.
"We have had our eye on Tauranga for some time, and are thrilled to now be able to present a store in Tauranga Crossing to customers in this area," says an H&M spokesperson.
"We know there has been an interest for H&M in the Bay of Plenty, and paired with the huge growth taking place, it was an obvious choice for our next store."
Another first that will be new to the Bay is the brand new EVENT Cinemas with the very first VMAX screen outside of Auckland.
The screen is 24 metres wide by 10 metres high and has Dolby Atmos sound technology, fully reclining chairs and is including the introduction of double day beds.
SunLive got a first-hand experience of the new VMAX cinema and squashed the rumours of problems with daybed viewing.
Lying on a daybed while a demo is playing on the screen, you are at the perfect position to see the whole screen, hear every word, and you feel like you are in your own little bubble.
The Dolby Atmos sound technology gives watching a movie a whole new experience, while you are relaxing in the different seating options the cinema has to offer.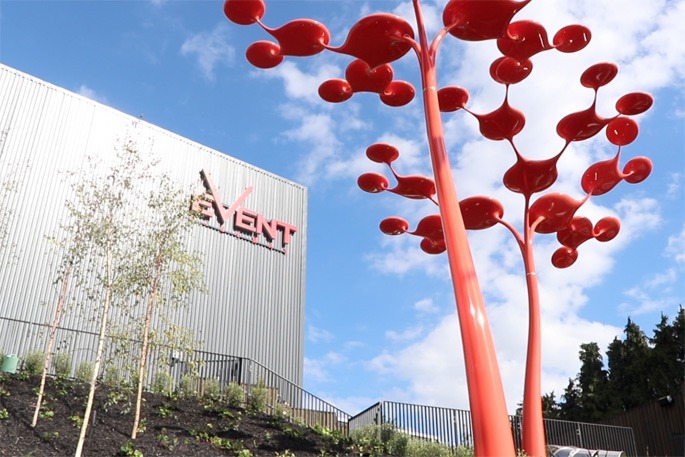 "We are pitching it as 'your cinema, your way', so inside the cinema there is a standard seat which is still like a premium seat, a really nice leather, beautiful seat. From those sorts of seats, to a recliner, to single day beds and double day beds," says EVENT Cinemas area manager Steve Kimi.
"I'm just most excited about putting this offering here.
"It's quite funny, my wife texted me last night and she was so excited about us opening this new cinema, she said 'Just imagine all of the first dates, the first memories that people can make."
"The grand opening ceremony starts at 8.40am, the centre opens its doors at 9am for the very first time, and H&M does there celebrations at 9.15am," says Jess.
"We are actually open until 9pm tomorrow night because we now have late night Thursday's on the agenda, every single week from now on, we are open until 9pm and The Observatory dining is open until 10pm every night of the week."
"We've had to get a traffic management plan approved by Tauranga City Council, so the focus is making sure that the customer coming tomorrow, finds it easy to park," says Andrew.
More on SunLive...