Mount's first paid ambulance officer retires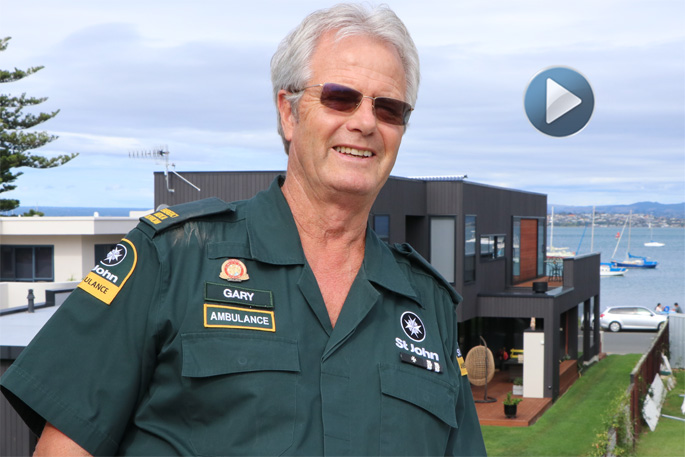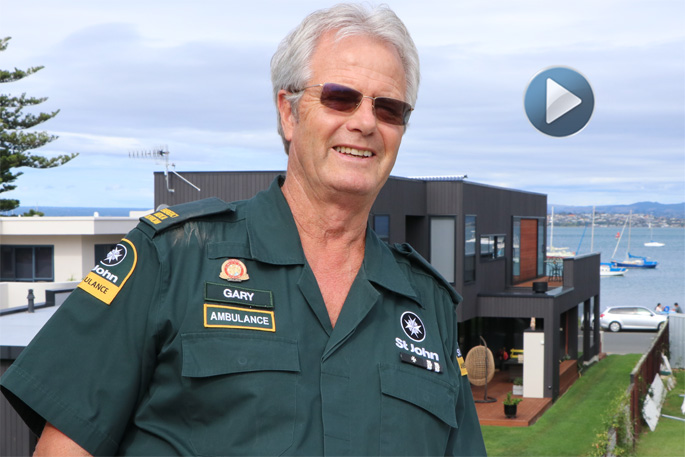 Click the image above to watch the video
Mount Maunganui's first ever paid ambulance driver has officially retired after 24 years of service.
Completing his last day on Thursday March 28, SunLive sat down with Garry Bishell about his years as an ambulance officer.
In 1989, Garry joined as a volunteer for St Johns and in 1990 he got a full time job in the ambulance service.
"So I became the first full time ambulance officer at Mount Maunganui," says Garry.
"My philosophy was to make a difference to every person that I went to, and I can still remember the first job that I did at the Mount, and that was an elderly lady with a nose bleed."
Garry says that some of the jobs that stay with you are usually the trauma ones, especially ones involving young children and new-born babies.
He still remembers one of the babies that he helped to deliver.
"Thankfully we don't deliver too many babies these days but we did deliver one on the forecourt of a service station on Hewletts Road at 7.30 in the morning. That was a bit exciting," he says.
"I remember a job we did on Maunganui Road, we got called to what was supposed to be a cardiac arrest. We found the address, and what had happened was the friend collapsed, so the lady ran outside to her car to get the nitrolingual spray, the door slammed and she was stuck outside and her friend was collapsed on the couch inside.
"When we arrived, we could see through the window that the lady was collapsed on the couch, no keys available, so we made the decision to smash the window to get it.
"Smashed the window and the lady promptly woke up off the couch and ran to the door and said 'what was going on'. If I'd just knocked, properly would have sufficed."
Throughout his time with St John, he also took on the role of enlisting and training 100's of volunteers. He also took on the role of running Driver Instruction courses while employed as a full time officer.
He has also seen the Mount Ambulance station grow from being sited in an old tin community hall next to the railway track on Central Parade to a purpose built station which he helped design and eventually get built.
Even though he is now officially retired, Garry will still be helping out his wife with a project that she has started up.
"She has a little charity, where she makes up bags of toiletries for the hospitals.
"These are for the patients who are taken in who don't have their own toiletries or who are taken in, in emergency situations.
"It all stemmed from me talking to her one night about an elderly lady who was adamant that she wasn't going in the ambulance until she had her hair done and her tooth brush and stuff.
"So Chris ended up making up these toilet bags and we self-funded it for a while, and then it became so popular that it was a matter of getting some funding for it.
"We make them up for male, female, children, and we have packs for the parents too."
Garry says that being an ambulance driver is such a varied job but the beauty of it is that you never know what you are going to.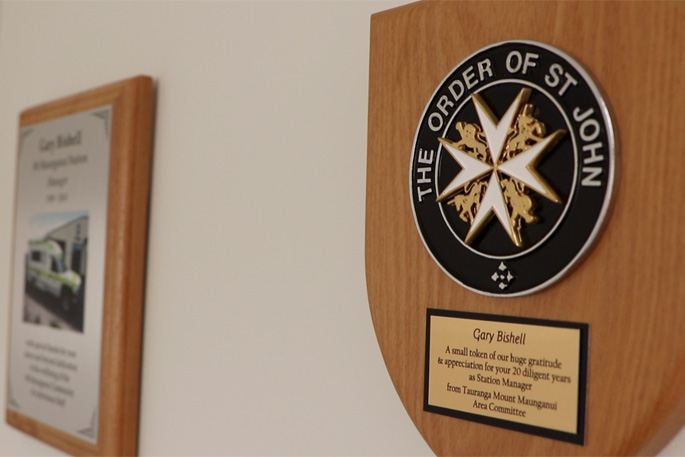 More on SunLive...