Clocks go back on Sunday as daylight saving ends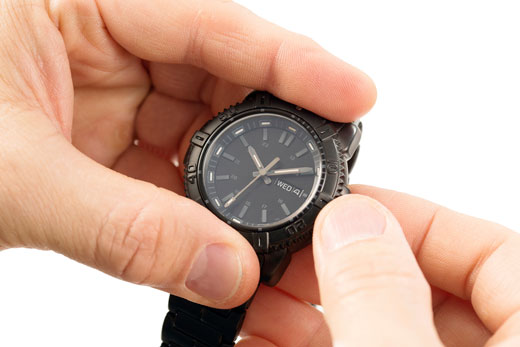 Young people and renters are being urged to act this Daylight Saving Weekend.
Growing numbers of New Zealanders are heeding advice and installing smoke alarms in their homes, but they aren't so good at making sure they work properly.
It's a gap that is putting lives at risk, especially among younger people and renters.
Too many people trust smoke alarms to work, unquestioningly, and don't think they need to test them. Instead they rely on other indicators to warn them if the alarms are faulty or the batteries need replacing. But that may not be enough to keep them safe.
With daylight saving ending this weekend, Fire and Emergency New Zealand wants to show people how easy it is to make sure their alarms are working properly and remind them to do regular checks.
National Adviser Fire Risk Management for Fire and Emergency New Zealand Peter Gallagher says,
"It's heartening that more people are installing smoke alarms-, but it's pointless having them if they're not working correctly. The end of daylight saving is a good time to check them. It doesn't take long and could save your life.
"People tell us that if the light is flashing and the alarm isn't chirping then they must be fine, but that's not always the case. Smoke alarms don't last forever: they all have expiry dates and need to be replaced."
People aged 16-24 are less likely than other age groups to have an alarm or to check them.
"If your children have left home you can talk to them about the importance of smoke alarms. Make sure they're installed wherever they are living and, when you check your own alarms, remind them to check theirs."
People living in rented accommodation are among those less likely to check their alarms. Some are under the mistaken belief that it is the responsibility of the landlords, others don't have ladders to access the alarms.
Landlords must provide working smoke alarms at the start of a tenancy and replace them when they expire, but it is the tenants' responsibility to maintain them and replace the batteries when needed.
Fire and Emergency New Zealand has some simple advice for everyone:
- Check the smoke alarm battery once a month, starting this Daylight Saving weekend by pressing the test button. If the alarm doesn't have a button, check its expiry date.
- If you cannot reach the button and don't have a ladder, use a broom handle.
- Dust and debris can stop alarms from working properly and cause false alarms, so vacuum over and around the alarms regularly.
- Check the expiry date on the bottom of each alarm and replace when necessary.
To find out more about choosing, installing and checking your smoke alarms, visit: https://fireandemergency.nz/at-home/smoke-alarms/
- In 2019 88% of New Zealanders have at least one smoke alarm, up from 82% in 2014. The target is 96%.
More on SunLive...