Boat slides off trailer on Hewletts Road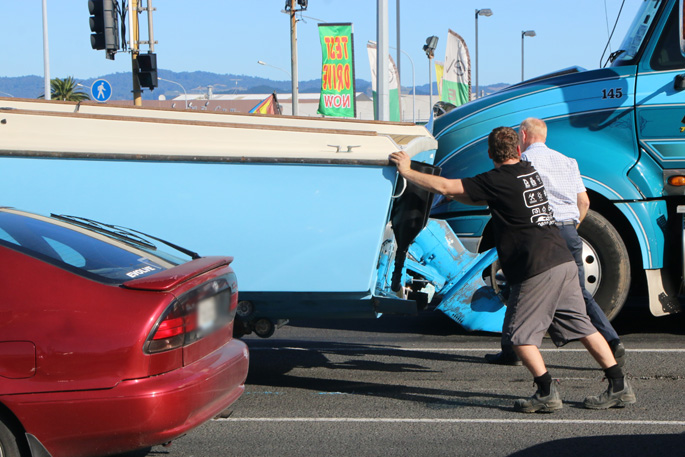 It was an unfortunate end to the day for one boatie, after their boat slid off the trailer while traveling along Hewletts Road.
A reporter who was near the scene when it happened on Tuesday afternoon, says it was near the Farmer Auto Village when the incident occurred.
The photos taken of the boat shows the engine badly damaged and scratched up. Some damaged to the road also occurred.
The reporter says it was blocking the road for around 15 to 20 minutes but quickly moved on, without causing any more delays.
Although the boat was damaged, it appeared no one was injured in the incident.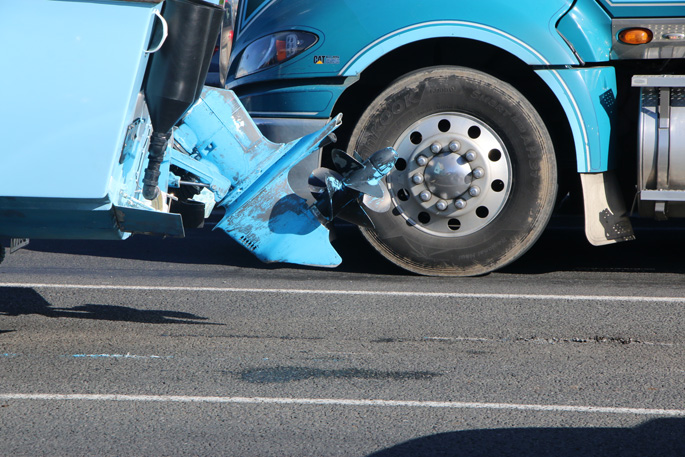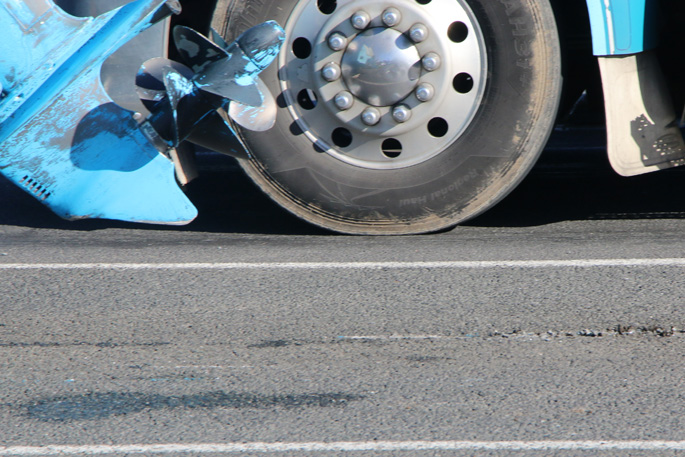 More on SunLive...