Cranking it up in Katikati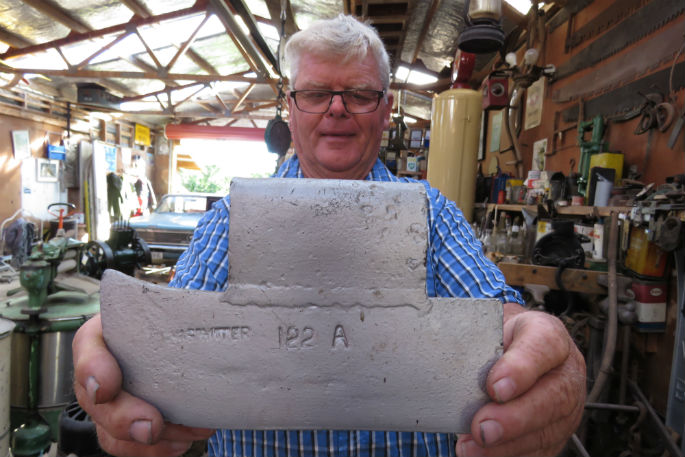 Western Bay of Plenty residents are invited to get back to basics and see how vintage machinery and equipment made the world spin in years gone by at 2019's Crank Up Day in Katikati.
Hosted by the Tauranga Vintage Machinery Club, the April 7 event has a timber theme, with demonstrations and items on display paying tribute to New Zealand's early timber industry.
Milling of NZ's extensive native forests was one of the earliest industries in the European settlement of the country. As the new colony established, timber was the most common building material and vast areas of native forest were cleared.
Tauranga Vintage Machinery Club member Eric Green says the event will include machinery and equipment that pays homage to the early years of NZ's timber industry – think timber jacks, saws, old axe heads and the like.
"Club member Michael Cooper's two bulldozers – a D6 and a D9 – will be doing various tasks, like winching a large hunk of gumtree we cut down the other day, and there will be different timber saws for cutting wood," he says.
"We also hope to have a display of old saws from the late Jim Pendergrast of Te Puke, courtesy of his family.
"He had a long history of working in timber. He worked hard, splitting logs for posts and battens for his own land and to sell to other farmers."
The usual vintage tractors, stationary engines and bit and pieces will also be on display or doing demonstrations on the day.
"I have an old sheep shearing plant, which I got going the other day," says Eric. "George Winter will shear sheep with it in an onsite demonstration."
Club president Larry Williams will have two tractors – including a Mogul that is more than 100 years old – at the event, which is hosted on Michael Cooper's property.
Free hay rides will be running, plus the popular tug of war, which pits people against a small tractor or bulldozer.
Eric says the club hopes to attract all ages to the event, "because there is something for everyone".
"Katikati Scouts have a barbecue on offer, but people are welcome to bring their own food as well. We also have the Legion of Frontiersmen J Troop Katikati, led by Val Baker, directing car parking for us."
The Tauranga Vintage Machinery Club's Crank Up Day is on Sunday, April 7, from 10am-3pm on Hot Springs Road, Katikati. The event will be signposted from State Highway 2. Admission is by donation, and children can enter for free.
More on SunLive...