A name to remember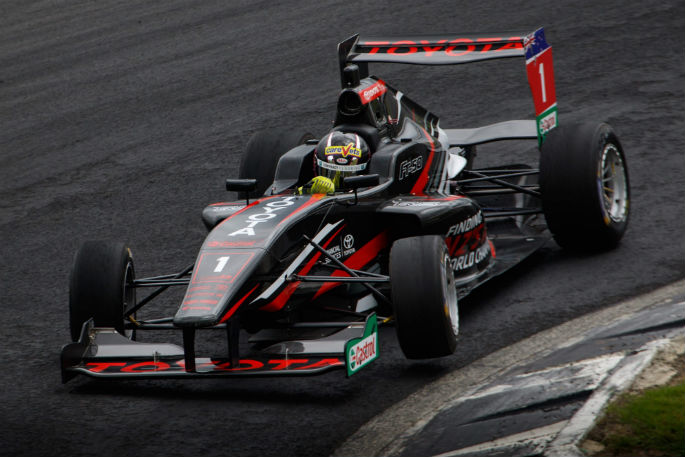 Callum Hedge is a name you won't want to forget.
The 15-year-old Tauranga-born teen is making his way in the motorsport industry, and is becoming well known despite his rookie status.
When I spoke to Callum, he was just a couple of days away from competing in the last round of the New Zealand Toyota 86 Championship at Hampton Downs. Before that weekend, he was sitting second in the championship.
"I've got to win three out of three races to win the championship," he said at the time. "It's a pretty big ask, but I think we can do it."
At Hampton Downs, Callum qualified on pole and won two out of three races, beating his championship rival in all three.
"These results were enough to give me the overall championship win," says Callum.
"I became the 2018/19 Toyota 86 Champion, and I was also the first rookie to win the series."
Winning that championship, however, isn't Callum's first taste of success. In the 2017/2018 New Zealand Formula Ford season, he became the youngest in the world to win a national Formula Ford title.
"Formula Ford has being going for over 50 years worldwide," he says, "so to be the youngest ever to win one worldwide is pretty special."
Becoming the youngest ever was a goal that Callum had aimed for since the season started.
"That was the goal because the person the year before me - Liam Lawson - won it and ended up as the youngest. I'm a year younger than him, so we knew if I managed to pull it off and win, we'd have that title."
Since his Hampton Downs championship win, it has been announced that Callum will compete in the Australian Formula Ford series with iconic team Sonic.
Sonic Motor Racing Services was founded by Michael Ritter in 1998, with a list of champions that reads like a 'Who's Who?' of Australian motor racing. Will Davison was champion for the team in Formula Ford in 2001, Jamie Whincup in 2002, David Reynolds in 2005, Tim Blanchard in 2007, Nick Percat in 2009, Cameron Waters in 2011 and Anton De Pasquale in 2013.
The first round of the Formula Ford starts in April at the Sydney Motorsport Park.
"I'm aiming to make a pretty solid start to that championship and ideally finish in the top two or three," says Callum, who admits that while travelling doesn't affect his grades, he is finding it hard to keep on top of it all.
"I've always got to go and re-schedule exams that I miss and this year, moving up to NCEA, I've probably got to do it five or six times because there will be so many date clashes.
"I think education is important, 100 per cent, because if I don't end up making it as a racing driver, I've got to have a backup plan - something else that I enjoy and something else that I'm good at so I can make a career out of that.
"It will definitely take me a couple of years of NCEA to figure out what I want to do, if I'm not a car driver."
There hasn't been a set moment where Callum realised he wanted to pursue motor racing, but he says it's the only thing he really enjoys.
"I don't enjoy playing ball sports or anything else like that," he says. "All I like is car racing. My whole life is car racing."
With this year's focus on the Australian Formula Ford championship, Callum says it will still take him three or four years to gain traction on his big break.
"If I win in Formula Ford in Australia, that will give us lots of publicity with me being a rookie from New Zealand.
"If we can win that then it can give us a bit of exposure and keep us moving forward from there, but there is definitely still a long way to go."
To keep up to date with Callum and his racing career, visit his Facebook page: Callum Hedge.
More on SunLive...