Rough sleeping officially banned in the CBD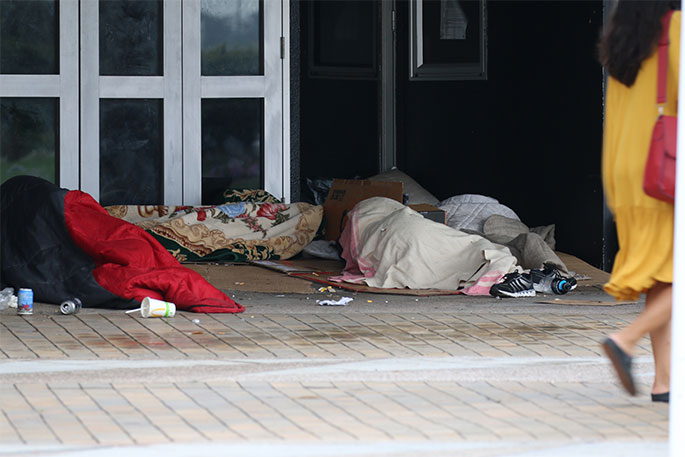 It's been in the media for months, and from today it will be put into action in Tauranga.
Tauranga City Council's controversial begging and rough sleeping ban will see people who are found sleeping or begging within 5m of a shop front in the central business district moved on.
The bylaw was approved last year as part of changes to the draft Street Use and Public Place Bylaw which, proposed by councillor Terry Molloy last November.
Between May and September 2018, council received 61 telephone calls relating to begging. Of those 61 calls, 34 of them related to behaviour that caused concern.
During the same time period, 107 complaints were received regarding rough sleeping, of which 56 related to behaviour that caused concern.
Staff and security also recorded 293 sightings of beggars between May and September 2018. Of those sightings, five disturbances involving beggars were recorded.
Opinion on whether to ban rough sleeping and begging on the streets of Tauranga has been varied among the community.
Commentors on SunLive's Facebook page have shared their views on the bylaw.
There are many people who support the new bylaw, and others who do not.
One commentor says: "This needs to happen in every town as they get benefits out of atm machines every week or fortnight."
Another says: "Not everyone has a choice to live this life. Look after our own and they will repay in different ways."
More on SunLive...