Super heroes walk for Waipuna Hospice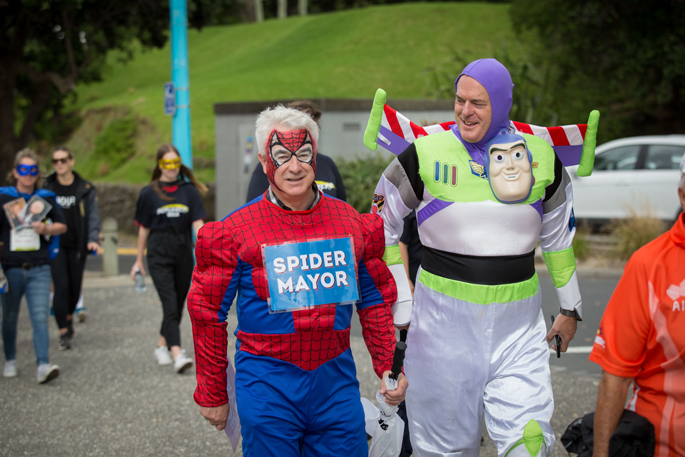 Many Tauranga residents braved the weather for the Waipuna Hospice Super Hero walk this morning.
The walk kicked off at Coronation park at 10.00am, with people gathering in their super hero outfits to honour, remember and celebrate.
A Waipuna Hospice spokesperson says the walk was a great way to raise awareness and funds.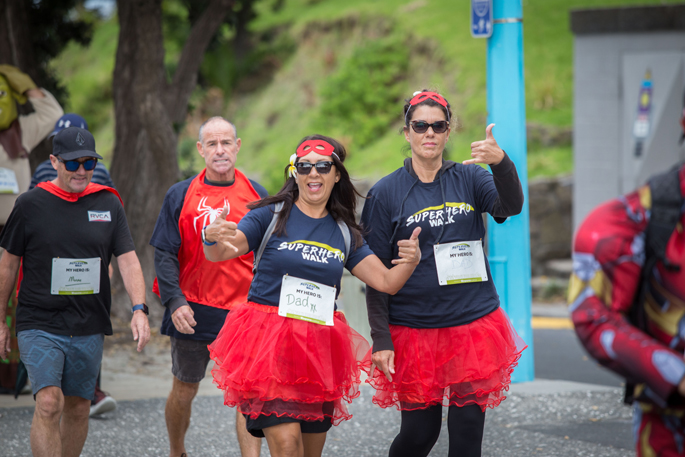 "By signing up to register for the walk, participants were heroes in themselves, as they helped raise much-needed funds to support the one in three people living within our community with a life limiting illness and their families.
"The Waipuna Hospice Super Hero walk encouraged people to embrace their "Super Hero" by celebrating and acknowledging the heroes in their lives, and by walking in celebration and remembrance of them.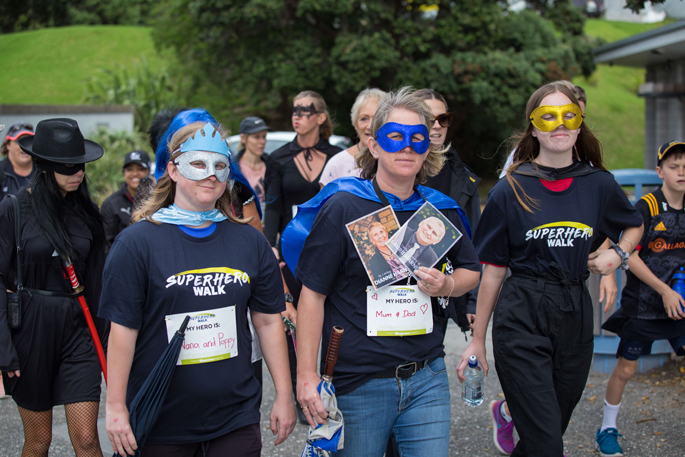 "The walk proved to be a meaningful and eventful day and a fun way to celebrate life and make the most of every day! In the words of Batman "you only have your thoughts and dreams ahead of you. You are someone. You mean something." Life is special."
Among the walkers were a number of notable public figures who dressed up in spirit of the event, such as Spider Mayor Greg Brownless, Buzz Lightyear Todd Muller, Simon Bridges and Gemma McCaw.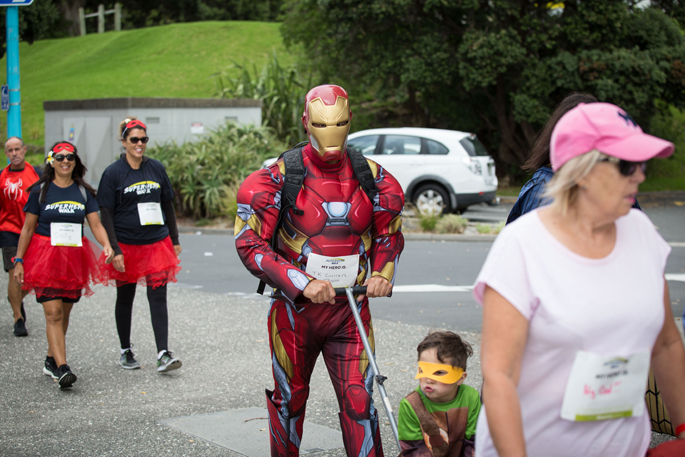 More on SunLive...