"Why don't we just do it?"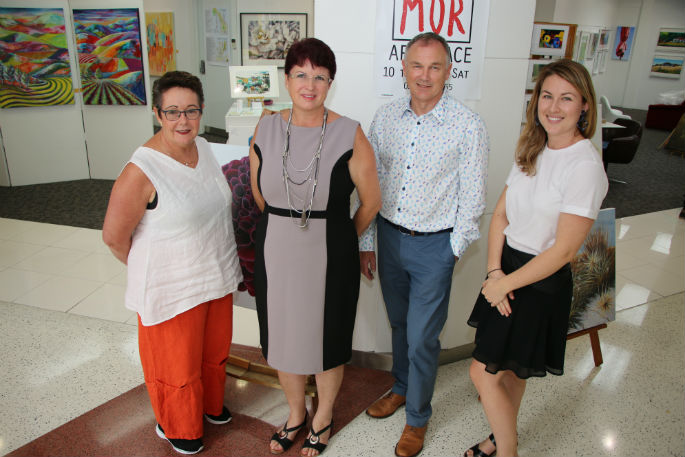 Retailers in Tauranga's CBD are going back to the future in a bid to kick-start business in the inner city shopping precinct by re-introducing late night trading.
The new opening hours will be in place on Thursday evenings from next spring.
"Apparently we have had late shopping in the CBD before," says Murray Clode of the Macandmor Gallery in the city's Goddard Centre. "But not in my time, and I have been here 11 years.
"There's a lot going on in the CBD, a lot of money being invested and a lot of work being done. It's going to be fantastic but, right now, businesswise, it's a struggle."
Murray says it was malls that almost certainly killed late night shopping in the city centre the first time around. "They made it redundant," he explains. "People didn't rush into town in the evening to shop because they had all weekend to do it.
"On the other hand, we have had forums where the public - the customers - have had their say, and they tell us they work all week and don't have a chance to come into town, but would love to. So late night shopping would be great for them."
Murray has personally canvassed around 20 retailers, while Downtown Tauranga, the retail lobby group, have spoken to many more. The feeling, they say, is split 50/50.
But business woman, author, entrepreneur, motivational speaker and mother of five, Suzie Johnson, was the catalyst, and swung it for the CBD retailers.
"She was at a workshop organised by Downtown Tauranga," says Murray, "and her message was 'don't wait for other people to do things. Just do it. Get in there and do it'."
So they will.
Evening shopping works for some CBD retailers now, with Glassons and HB staying open until 6pm on Fridays.
Across the Goddard Centre from Murray Clode's gallery there is an empty retail space - another shop that's gone out of business. It is not the only one. Would a late night Thursday help fill that space?
It is a concern to Murray. "I don't think we are trying to breathe life into a dead fish," he says, "but it probably tells us we need to do things differently downtown.
"What we need is a variety of small, interesting enterprises - boutique stuff. Let the bigger stores go to the malls, and we can keep the small boutiques in the CBD."
A lot of people have told the retailer that a late shopping night would be great way to wait out the traffic. Workers could go shopping, eat and have a drink until the traffic improved and then head home. "It doesn't matter why they stay in town, just as long as they do," he adds. "They can have an early dinner, wander the shops and see what's there."
It is hoped that the new Farmers and Westpac buildings, and several hundred new Waikato University students, will inject new life into downtown retail. But will they want to live in a city that closes at 5pm? Murray thinks retailers will have to respond to the expectations of the new demographic around town and a whole new generation of city dwellers.
The Thursday night initiative, which will likely see stores open until 7:30-8pm, has a tentative start date of September and will run for around a year, to see if it gathers some traction.
"Stores can't generally be open, or sometimes open," says Murray. "They have to be open.
"And it will be done with a fanfare. It will be done with some sort of push. It will be a special occasion, people will know about it."
More on SunLive...