Doing her part for the environment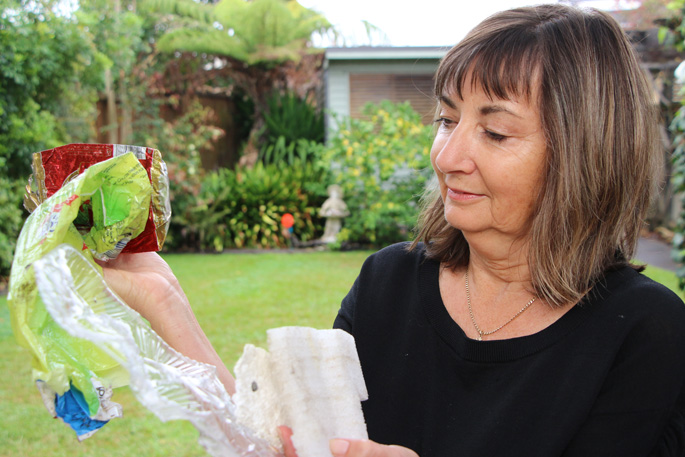 On walks around the neighbourhood with her dog, Sandy has started picking up rubbish that has been left lying around, doing her part for the environment.
She says what made her start picking up rubbish in the first place, was that she just started noticing it and it began to annoy her.
"I could just picture in my mind that item, no matter how small, ending up in the ocean. It breaks my heart to think the few streets around here, times every neighbourhood, times every suburb will equal a lot of damage to the ocean.
"Don't even get me started on the manufacturing and industrial areas," she says. "At first I thought, well this little bit wouldn't make any difference but then I realised every little bit will make a difference.
"I feel guilty that my generation is partly responsible for this mess. When I was a child there wasn't a lot of plastic around.
"The supermarkets were still putting our groceries into paper bags. We did not use plastic bin liners and bread was sold by the loaf in paper. Our sandwiches were wrapped in grease-proof paper.
"My generation embraced plastic and everything if offered, bringing our children along with it. It was revolutionary and made life much easier. My children still had cloth nappies but the disposable ones were appearing on the supermarket shelves at that time, around 1980 I think.
"Of course our parents loved it too. We didn't intentionally set out to spoil the planet and destroy marine life in a sad and painful way. We were modern people embracing the new stuff. Not much has changed of course, it's just a new modern. There is definitely a movement to better ourselves and therefore set an example to our grown up children (some whom are streaks ahead of us already thank goodness) and of course, our grandchildren."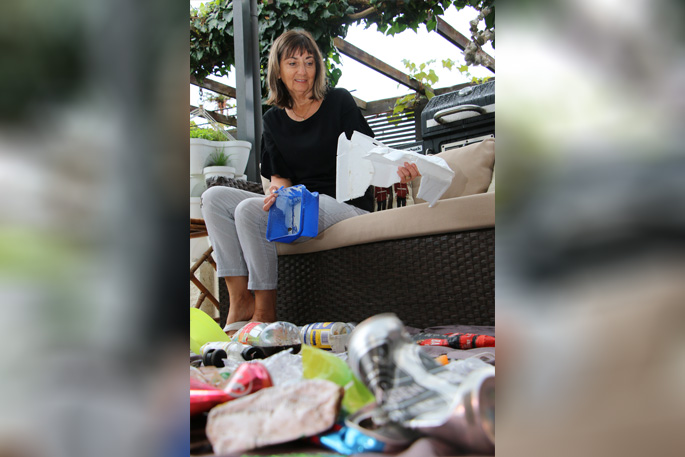 Sandy says she started picking up rubbish around five months ago and if she was to measure it, it will full a small wheelie bin.
While out on her walks, if she passes a council bin she will put the rubbish in the bin. She says sometimes there is too much to carry.
Over the months, Sandy has noticed there is more rubbish around on Saturday after rubbish day and on Monday, after the weekend.
She has picked up cable ties, cotton buds, electrical wire, weed-eater plastic wires, plastic bottles, cans, polystyrene, packaging foam, metal bottle tops, pads from meat packs, plastic lollipop sticks, and much more.
"Most of what I pick up has probably fallen from peoples rubbish bags or bins. Just because it ends up on the street and you didn't actually put it there, it still needs to be picked up before it makes its way to the drains.
"Even the larger items with eventually being run over enough times to become small enough slip into the drain. If there a bottle or can thrown or left by someone else, and it is outside your property, perhaps the right thing to do is to pick it up and dispose of it properly."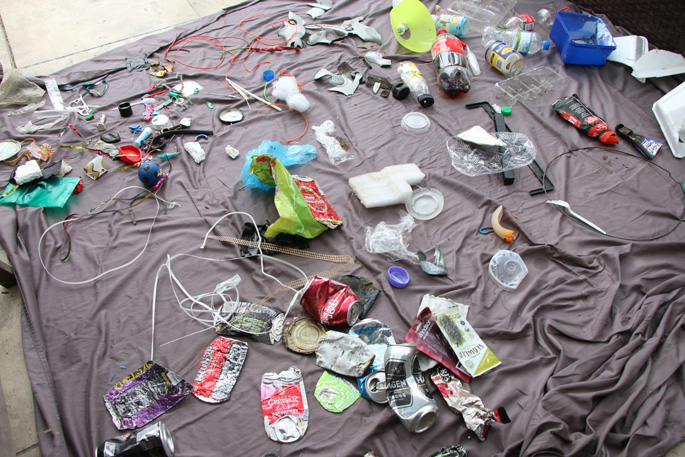 She once showed her 6-year-old grandchild all of the rubbish she has picked up.
"She thought for a moment then said 'maybe we could put on our gloves, wash everything and make something out of it.'
"I thought that was just awesome way of looking at re-using concept from someone so young."
Sandy has picked up some items in her short amount of time picking up rubbish, but she says the most unusual thing she has picked up was a credit card she found in the park.
"I am pleased to say that I tracked down the owner and managed to get it back to them. I was pretty pleased about that."
Sandy has one message for the general public about picking up rubbish: "If you see it on the curb or in the gutter, it will end up in the ocean. It's something to be mindful of."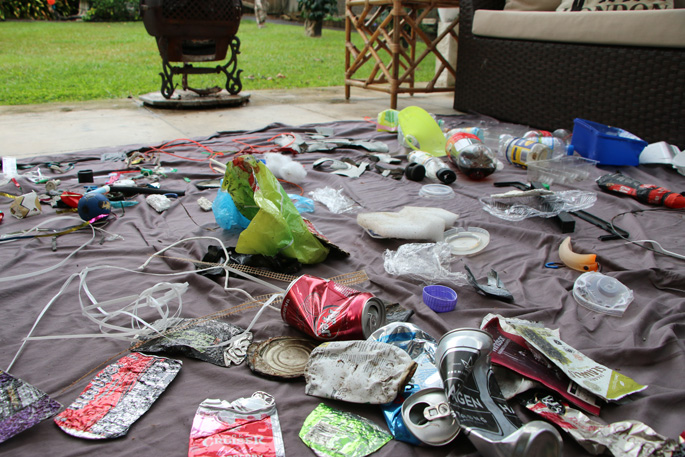 More on SunLive...