New 'coordinated' WBOP urban and transport plan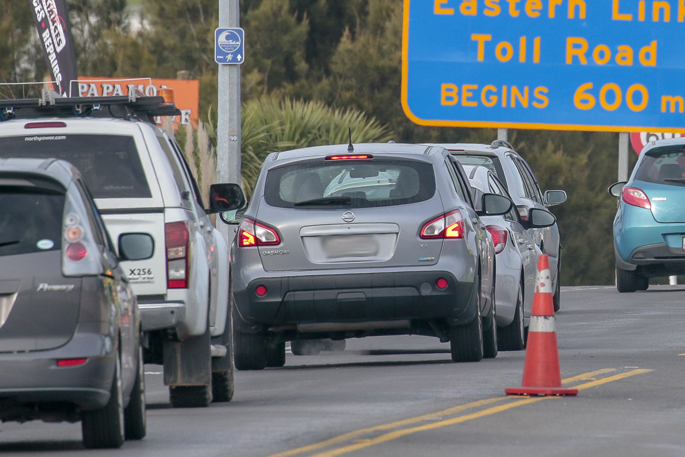 Working with the NZ Transport Agency, Smartgrowth BOP is launching an urban development and transport project for the Western Bay of Plenty.
The Urban Form and Transport Initiative is a "refreshed, coordinated and aligned approach across the sub-region on key issues, such as housing, transport and urban development".
There will be a strong emphasis on the development of a robust evidence base, to address some of the current gaps we have in our information and research base, says a statement released by Smartgrowth BOP.
UFTI has begun a 12-month programme of work which will be delivered in four phases.
The project partners will work with iwi, the business sector, community groups and political leaders, building on the consultation undertaken and feedback collected as part of the Tauranga Transport Plan, Tauranga Urban Growth Strategy and Future Development Strategy.
"As the region grows at a significant rate, it is constantly being challenged to ensure urban and transport infrastructure meets the needs of local communities. Planning, investment and development has been unable to keep up with demand.
"In the past five years, local councils and SmartGrowth have tried to focus on overcoming these challenges.
"A lot of planning and community engagement has been done but it has been in silos and generally we have lost momentum from a sub-regional perspective."
Transport is a major issue.
"So too is a lack of affordable housing and land supply which is constrained due to the natural environment as well as infrastructure affordability and provision," says Smartgrowth BOP.
"There are at least 24 major urban development or transport projects underway across the Western Bay. Many have been developed separately and there is not an adequate master plan, supported by advanced modelling of options and scenarios, to align these at a governance and operational level.
"There is an opportunity to build a much more cohesive approach. A key aspect of the next phase of the project is the appointment of a Project Director in early April.
"Recent feedback on the SmartGrowth Future Development Strategy was loud and clear – local people want bold leadership as we move forward. With the launch of UFTI, we're hopeful that we're providing exactly that."
New, integrated urban form and transport project announced for western Bay. Check our latest newsletter for more information https://t.co/mz7gnNhRkh

— SmartGrowthBOP (@SmartGrowth_BOP) March 28, 2019
UFTI in a nutshell
UFTI will deliver an integrated urban form and transport strategic approach that:
Enables, supports and shapes sustainable, vibrant and interactive communities and a more liveable urban form

• Enables housing supply and choice in existing and new urban areas to meet current and future needs

• Improves measurable transport outcomes such as transport system safety, predictability, accessibility, travel choice, mode shift away from single occupancy vehicles and improved environmental outcomes, including CO2 emissions

• Supports and improves access to economic and social opportunities as the western Bay's population and economy grows

• Ensures long-lasting economic, social, environmental and cultural benefits and value for money from the agreed strategic approach
For more information check out the UFTI website
More on SunLive...