Satellite images shows back of front over NZ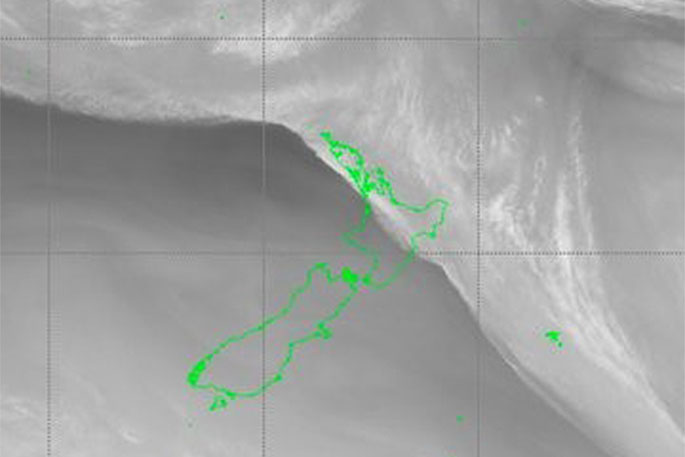 The front that brought torrential rain and flooding to the West Coast whimpered across the upper North Island in a weakened state this morning, delivering 5 to 25mm across very dry areas.
Just after sunrise this front stalled as it ran into high pressure and is decaying further now draped over the upper North Island, says WeatherWatch.co.nz
"But it's the back of the front that is standing out clearly on satellite imagery this morning and those in West Auckland could see clear blue skies for a time this morning just after the early rain cleared.
"While the rain has mostly cleared the stalled front has kept the cloud around so while blue skies may be just off the coast of Auckland and Waikato it's cloudy for many today."
Satellite imagery of 'water vapour' this morning shows very clearly where the back of the front is! It will stall a bit over northern NZ and is breaking up into showers, says the weather organisation.
"Visible satellite map included too (with no NZ outline). Cool shadow underneath the front from the rising sun:"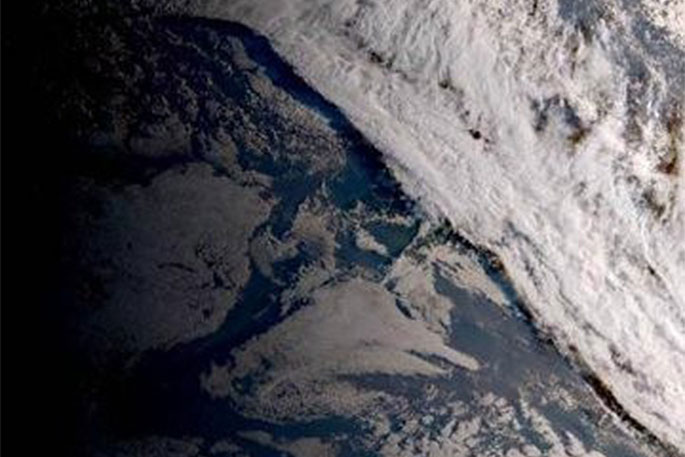 More on SunLive...